Political uncertainty real opportunity for innovation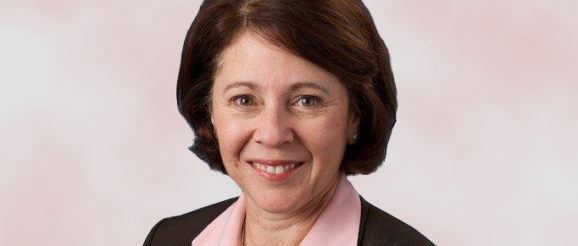 The healthcare sector has been in flux in recent years, with both a shift in politics and policies around value-based care. Not only that, but with the spotlight thrust on women's issues, there's an increasing awareness on improving gender parity and inclusion.
To AirStrip Chief Operating Officer Nancy Pratt, all of these challenges require the involvement of everyone in the industry, working together for the collective good.
"Regardless of political debates, it's the responsibility of the entire healthcare IT industry — vendors, payers and providers — to focus on helping hospitals and care teams provide the best patient care possible," said Pratt. "This includes doing everything in their power to address data accessibility and interoperability in a way that serves patients first."
Vendors can advance these evolving discussions by directing the industry toward the right technologies to best care for patients, explained Pratt. For example, mobile tools can make it easier for providers to track and report on patient outcomes and help leaders support caregivers across EHRs and locations.
"The right tools will help manage the available data with analytics functionalities to make it actionable, said Pratt. "Implementing interoperability and data aggregating solutions will help create better-informed care teams and ultimately improve patient outcomes to help organizations succeed in value-based care. The first step is having timely and actionable data as we begin to manage what we measure."
But interoperability is causing some hospitals to struggle with this step, as the mass implementation of EHRs has "left many organizations disconnected" as data is scattered across platforms, said Pratt.
"Businesses can advance these ongoing discussions by pointing the industry toward better technologies for caring for patients," she said. "By understanding the growing challenges during this complex time, innovators can step up with the right solutions to address them."
"Therefore, the political uncertainty brings real opportunity for change," she added.
Moving the needle on gender inclusion
While an increasing number of women in health IT are moving into leadership positions, women still face outdated perceptions about women in the workplace, explained Pratt. The extent varies by industry and company, but some of these issues are "subtle and innocent."
Pratt shared an example she faced earlier in her career when working for a vendor in healthcare. Although Pratt was already a COO, a client assumed her male colleague was the leader — before she could even introduce herself. The interaction surprised her and was not something she'd experienced before.
"Progress has been made since I entered the field, but situations similar to my own still happen to women in the industry today," Pratt said. "Perceptions do not change quickly and won't change without a concerted effort to address them."
Fueling this shift is a "collective responsibility, requiring participation across genders and industries," explained Pratt. To start, all stakeholders need to not only understand all of the issues facing gender in healthcare, but also effort needs to be made to improve STEM education for girls.
"Reviewing data and educating oneself on the issues can be very impactful," said Pratt.
She pointed to a recent study finding that male nurses earn $6,000 more a year than female nurses do as one example of a shocking statistic that health systems can use to reconsider pay structure.
"We should encourage girls to pursue STEM courses and learn about these career paths. Educators, mentors, and influential leaders in healthcare can all help support girls entering these disciplines and help them grow in their designated fields," Pratt said. This work will include providing girls with "strong role models and creative approaches to STEM subjects. By working together, we have more opportunity to facilitate change and a better chance of achieving success."