Product Engineering Outsourcing – An Effective Way to Drive Innovation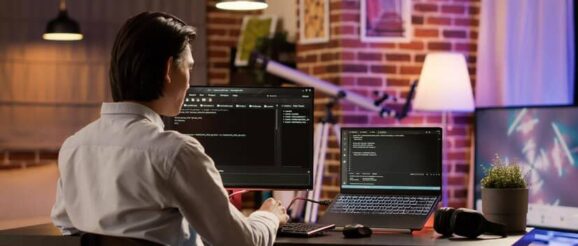 Original Article by TechSling Weblog:
The digital transformation trend has stimulated enterprises to build, test, and launch advanced products. CTOs and IT leaders focus on engineering products that simplify business operations and augment customer experiences. However, tech leaders have a rosy view of outsourcing product engineering services. It's because delegating an external company to design and deliver products will save from difficulties like managing teams and upholding compliance. Others believe that product engineering outsourcing offers enterprises a way to save resources by running their operations offshore.
The fact is that product engineering outsourcing possesses both risks and opportunities. Therefore, CTOs must decide on the matter strategically and, preferably by analyzing goals and objectives. This blog will explain the facts about product engineering outsourcing and whether it's the right choice for tech leaders.
The Need for Product Engineering Outsourcing Strategy
One of the key reasons for outsourcing product engineering projects is to save time and money. It helps organizations eliminate huge investments in tech recruiting, equipment, and software acquisitions. Another key purpose of outsourcing product engineering projects is that the organization can focus on its core business. To develop a robust product with the help of an offshore service provider, tech leaders must consider key approaches:
Staffing Plan– Tech leaders should create a staffing plan for a product engineering project that consists of a scrum master (team leader), product developers, testers, designers, and other resources based on project requirements.  This will help enterprises to market the product faster.
Maintain Communication– After selecting an outsource provider, tech leaders should communicate with the hired developers to discuss budgets, and time frames, and understand their mindsets as well as cultural compatibility. This helps in the swift scaling of projects.
Architecture and Selecting Tech Stack – Being an enterprise CTO, they need to come up with the best technology alternatives and tech stack. Architecture and tech stack selection aren't the best activities to outsource. By proposing the ideal tech stack and frameworks for product designing, tech leaders can mitigate risks and match their business goals and expectations.
Why the BYT Model is The Right Staffing Plan
When organizations have a multitude of product engineering requirements and need to create or quickly extend a team with crucial skills, outsourcing is the right choice. With outsourcing, startups can hire dedicated product engineers or engineering teams through the BYT (Build-Your-Team) model. A dedicated product engineering team can share many of the risks, offer comprehensive tech expertise, strengthen engineering abilities, and eliminate staff management pressures.
Let's look at the three sub-categories of the BYT engagement model available for CTOs:
Fixed Price Model – IT admins and CTOs with a well-defined budget and project scope can hire product engineers through this model. This way, enterprises can quickly have a Minimum Viable Product (MVP) and market a full-fledged digital product in an agreed budget and time frame.
Time & Material (Pay-As-You-Go) Model – By opting for this model, tech leaders can add or exclude engineers during the development. Meaning that, when it's essential to have more software engineers on the project, enterprises can scale up/down them easily. In this model, enterprises need to allot or spend budget only for the engineers they use during the project.
SLA/Milestone-Driven Model – CTOs can create contracts mentioning the product technical specifications, standards, and type of services they expect from the offshore product engineers. Accordingly, they can get adequate support from product engineers related to designing, testing, backups, maintenance, and others.
Overall Benefits of Hiring Product Engineers through the BYT Model
Wide Expertise
When it comes to product engineering, expertise matters. Tech leaders are often undergoing the challenge of hiring and maintaining top product engineers in a highly competitive market. Discovering skilled engineers, UI/UX creators, and other technical experts can be a time-intensive and expensive affair. However, by associating with an offshore partner, CTOs can form a team of engineers who specialize in multiple technologies and domains.
Offshore partners have a comprehensive hiring process that assures they retain the best product engineers. These professionals have a deep understanding of evolving trends, enterprise-grade practices, and pioneering technologies. Their expertise allows them to design and deliver incredible digital products that cater to the requirements of CTOs and their enterprises.
Higher Productivity and ROI
Another key reason why CTOs should choose the BYT model for product engineering is the potential for uncovering higher productivity and Return on Investment (ROI). Custom product engineering projects can be complicated and resource-consuming, demanding specialized skills and dedicated time commitments. By teaming up with an offshore product engineering company, tech leaders can tap into a pool of engineers, considerably lessening development cycles and expenses.
The expertise provided by offshore product engineers ensures that projects are executed with greater accuracy and efficiency. The proven knowledge and experience of these engineers can help enterprises offset challenges, optimize processes, and deliver quality-rich products within tight deadlines.
Let's look at a key business case of product engineering outsourcing
VMware, a leading multi-Cloud service provider partnered with an offshore product engineering company to build a user-friendly AI platform that enterprises can run on-premises, private Cloud, and other colocation setups.
The AI product built by offshore engineers boasts accelerated computing capabilities and it is built and hosted by VMware Cloud Foundation. The technical lead at VMware mentioned that this product helped around 62% of our clients mitigate personal data and privacy concerns.
Modernizing Processes and Allevating Risks
Efficiency in product engineering requires beyond technical expertise. Tech leaders must also resolve challenges related to project collaboration, management, security, quality assurance, and compliance. By outsourcing product engineering projects, enterprises can modernize these processes and mitigate related risks. By working with offshore product engineers or engineering teams, CTOs can leverage their time-tested methodologies and modernized workflows. This helps in improving project delivery and overall productivity.
Closing Thoughts
Being an enterprise's tech leader, the challenges of managing in-house product engineering projects and departments effectively can be overwhelming. Finding top talent, handling priorities, resolving technical debt, promoting team collaboration, and keeping up with rapid technological advancements are all crucial responsibilities. Alternatively, by embracing outsourcing for product engineering, CTOs and CIOs can unlock greater efficiencies and overcome these challenges.
The post Product Engineering Outsourcing – An Effective Way to Drive Innovation first appeared on TechSling Weblog.