RCE Leadership Luncheon: Collaboration…the DNA of Innovation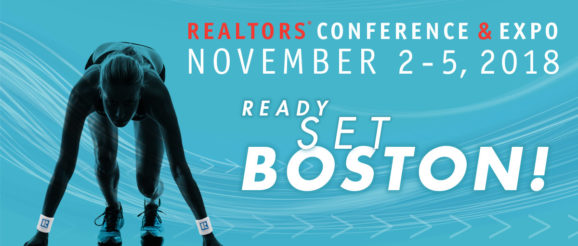 Attend the RCE Leadership Luncheon, and discover the different levels of engagement and how a collaborative REALTOR® association leadership team can lead to a "WOW" experience for your membership! 
PRICE: $70.00 per person
REGISTER: Purchase tickets when registering for the conference at or on site. To add tickets to an existing registration, go to ; click "I live in the U.S." or "I live outside the U.S."; scroll down to where it says "Edit Existing Registration"; enter your last name and registration confirmation number; click your name on the dashboard, and then "Add Ticketed Items". Click "Next" at the bottom until you get to the "Events" section. After adding the ticket(s), hit "Next" at the bottom, until you're brought to the payment page. Alternatively, you can call our registrar Experient to have tickets added for you: 800-650-6893 (U.S./Canada) or 847-996-5826 (outside US/Canada).
REGISTRATION DEADLINE: The deadline to purchase tickets is until the event sells out. Tickets purchased on site are subject to availability.
TICKET INCLUDES: Lunch. Please indicate any food allergies or dietary restrictions when purchasing your ticket.
REFUND POLICY: All requests for ticket refunds and/or exchanges must be received by October 12, 2018. Please send to: [email protected]. After October 12, 2018, no refunds will be given.