Samsung Opening 5G 'Innovation Zone' With AT&T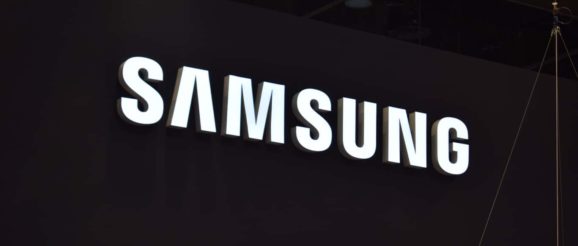 Samsung Opening 5G 'Innovation Zone' With AT&T
In short: Samsung and AT&T have teamed up on what will be the first 5G 'Innovation Zone' for Smart Factory and manufacturing sector research in the US, according to a recent announcement from the Korean tech giant. Set to be built out within Samsung Austin Semiconductor, the center will begin by exploring the impact of 5G on the manufacturing industry, including how 4K video might be used 'as a sensor' in pursuit of better security. Beyond that, the pair will investigate the use of IoT sensors to monitor environmental and equipment for metrics such as vibration and temperature, in addition to the use of location services for better safety in Smart Factories. Samsung will be responsible for providing 5G network technologies while AT&T's 5G wireless will provide connectivity.
Background: While this is certainly not the first 5G innovation center to focus its efforts on driving the technology forward in the industries in question, this is the first center of its kind to be located in the US. Regardless, Samsung will have some relatively fierce competition at the global scale. Not least of all, some of that will come from from the world's second foremost smartphone manufacturer Huawei. The Chinese company 5G started its own industrial innovations project with as many as 25 other companies back in April, teaming up with the German Electrical and Electronic Manufacturers' Association to form the 5G Alliance for Connected Industries and Automation. On the other hand, this also isn't Samsung's first foray into 5G IoT or the use of those technologies in industry. In fact, the company already has a variety of 5G-specific standards-compliant hardware ready to be put to the test at the new Innovation Zone. The new testbed is just the latest effort to be undertaken by the company.
Win A Samsung Galaxy Note 9 Android Smartphone With AndroidHeadlines – USA Giveaway
Impact: There's currently no timeline provided for when the partners will open their Innovation Zone but the goal is to determine how 5G can best serve the future factory or industrial environment. More directly, the pair wants to explore new areas of use for the technology in hopes of moving beyond current aspirations for 'Industry 4.0 connected manufacturing.' That will mean finding new ways to incorporate AR, AI applications, robotics, and predictive maintenance through edge computing and 5G networking. Since IoT is effectively a system comprised of a wide array of interconnected smart devices, the increased competition will almost certainly be a boon for the endeavor, driving more rapid innovation and bringing costs down as systems are optimized and demand increases.