Re-Bath Wins Distinguished Franchise Update Media 2023 Innovation Award for Most Innovative Operations Team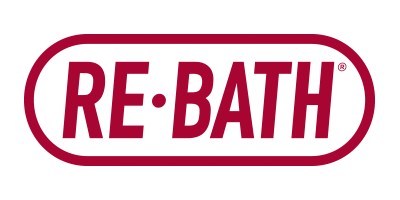 Leading Bathroom Remodeling Franchise's Streamlined & Enhanced Operations Drive Strong Brand Performance
PHOENIX, Aug. 8, 2023 /PRNewswire/ — Franchise Update Media announces the winners of its 5th annual Franchise Innovation Awards, recognizing Re-Bath, the nation's largest complete bathroom remodeling company, with the Most Innovative Operations Team Award.
The prestigious honor celebrates franchisors creating and implementing the most original and successful innovative strategies and tactics to build their brand. Accepting the award was marketing leader Sharon Villegas, CRO of Re-Bath, and Jenn Ksobiech, who lead reputation management.
Re-Bath Streamlines & Enhances Operations to Drive Strong Brand Performance
A jury of judges evaluated the innovation, objectives, and results of more than 150 entrants. Franchise innovators, game-changers, and disruptors competed in four categories: Marketing & Branding, Products & Services, Operations, and Human Resources. Twenty-two winners were chosen from among the four categories.
The Most Innovative Operations Team award is under the Operations and Technology category. This category focused on teams that work to improve and streamline all processes and practices through innovations in technology, tactics, support, and more.
Re-Bath's Operations Team set out on a mission to improve the brand's customer experience and strengthen overall brand reputation across the system. Understanding that customer satisfaction is at the center of everything, the Operations Team conducted immense research to information-gather, fact-find, and collaborate on innovative solutions to achieve these objectives – such as, leaning into training enhancements, making strategic hires, streamlining communication, and bringing ease to the review process.
As a result of an innovative multi-layered approach, the Operations Team was able to streamline and enhance the customer experience, ultimately leading to an increase in reviews and star-ratings.
"We are thrilled and honored to receive the Most Innovative Operations Team Award from Franchise Update Media," said Villegas. "This prestigious recognition is a testament to the hard work and dedication of our reputation management group in revolutionizing the customer experience and strengthening our brand's reputation. By prioritizing customer satisfaction and leveraging innovative solutions, we have successfully enhanced our customers' journey and witnessed a significant increase in reviews and star-ratings."
As CRO, Villegas is responsible for marketing, national partnerships, franchise sales, and product development. She has played a large role in the strengthening of the brand's reputation and increase in reviews due to her oversight of the marketing department.
This recognition adds to Re-Bath's remarkable 2023 YTD, as the brand continues to grow in unit count and same-store-sales. Large retail partnerships have proven successful for Re-Bath's overall growth and market share gains, driving nearly a 31% year-over-year increase in systemwide franchise installed sales. In 2022, Re-Bath gained another big-box retail partner in the home improvement space. Not only are these partnerships with top-tier retailers helping to elevate brand awareness, but they are also contributing to franchisee's bottom line, making Re-Bath's franchise opportunity an attractive investment.
Per Re-Bath's Franchise Disclosure Document, franchisees that opened prior to 2020 had average revenues of $4.9M in 2022*.
Key to Re-Bath's continued strong performance will be the TZP Group acquisition, a strategic continued focus on partnering with exceptional franchisees, strengthening world-class corporate support, and enhancing the customer-service experience with new technology and innovation. Combined, these efforts will help propel Re-Bath to a household name across the country.
"This award further validates our commitment to excellence and fuels our momentum as we continue to grow and excel in the bathroom remodeling industry," added Villegas. "We are grateful for the support of our franchisees and the partnerships we have formed, driving our continued success in 2023 and beyond."
For more information on Re-Bath and franchise opportunities, visit www.rebathfranchise.com/ or call 888-454-8842.
About Re-Bath
Re-Bath is the nation's largest complete bathroom remodeling franchise that has grown to more than 100 locations across the country. The parent company's first entry in the bathroom remodeling industry occurred in 1978 and focused on the hospitality sector. In 1991, Re-Bath launched its first franchise location to focus on the residential market. The company offers complete bathroom remodels, tub and shower updates, plus aging and accessibility solutions. From simple bathtub replacements to complete bathroom redesigns, Re-Bath makes bathroom remodeling effortless, convenient and affordable, all with professional, friendly and factory-trained installers. Re-Bath is a one-stop service that covers the entire process – from design to done – in three easy steps: consultation, removal, and installation. Re-Bath assembles its own exclusive line of products at its headquarters located in Phoenix, Ariz., and offers best-in-class products from national brands for its customers. For more information, please visit www.rebath.com or www.rebathfranchise.com for more details on the franchise opportunity.
About Franchise Update Media
Franchise Update Media has been a leader in the franchising space for more than 30 years. Founded in 1988, the company produces online franchise opportunity and educational websites, two quarterly print magazines, six newsletters, four annual conferences, independent research, and books, entirely focused on franchising. Targeting franchise audiences online, in print, and in person, Franchise Update Media delivers a unique combination of educational and lead generation sources to help franchisors, multi-unit franchisees, opportunity seekers, and suppliers achieve their growth objectives. For more information, visit franchising.com.

*The figures reflect the average gross sales per franchise unit and average gross profit for 63 Re-Bath franchised businesses that opened prior to 2020. These averages are based on a 52-week fiscal period from January 1, 2022 through December 31, 2022. Of these 63 franchised businesses, 25 (or 39.7%) attained or exceeded the average gross sales per unit and 31 (or 49.2%) attained or exceeded the average gross profit. Some outlets have sold this amount. Individual results may vary. There is no assurance that you will sell as much as the average. See 2023 Re-Bath Franchise Disclosure Document for details.