Retail Innovation Alive and Well at Shop.org 2018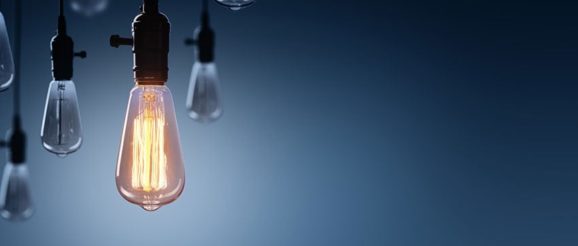 Given the rapid pace of change in ecommerce, and the growing demand and expectations of always-on consumers, it's no surprise that the sector is a hotbed of retail innovation, technology and investment. And a lot of it was on display at this year's Shop.org conference in Las Vegas.
Shop.org once again devoted two sections of its expo floor to a retail Innovation Lab, broken into four main categories of solution: awareness, consideration, engagement and logistics and loyalty. Exhibitors were screened and chosen by a panel.
Here is a selection of the 36 companies rolling out retail innovation on display at this year's Shop.org:
FIND: captures and connects transactional SKU-level data with store shoppers. Machine learning algorithms analyze the data and create personalized recommendations for each shopper or segment at the item and category level. Retailers can then send personalized communications via email, ecommerce site or the FIND app.
MishiPay: Its mobile self-checkout technology is used by retailers like Leroy Merlin and Mango. At the moment of purchase, shoppers simply scan, pay and leave. It also provides valuable data about browsing and shopping based on items that are scanned but not purchased.
Flow: Designed to simplify cross-border shipping and payments, giving consumers the same experience around the world. The solution covers localization, pricing, landed costs, payments, logistics and customer service. Clients include Gymboree and Goop.
Snaps: A chat-driven conversational marketing and support program used by Nike, Michael Kors, Foot Locker and Volvo, among others. It helps merchants find, acquire and sell to new customers 24/7/365. They can create their own custom keyboard include emojis and enable smart push notifications.
ZineOne: Provides AI-driven real-time personalization in a browser session, with clients including Kohl's. A decision layer automatically deploys relevant messages and offers by analyzing past and present data, combining channel, location, time and other factors to create personalized engagements.
RetailDeep: Facial recognition technology with advanced opt in for shoppers creates personalized messaging within the store, that was compared to scenes in "Minority Report." It also supports a card-less loyalty program and mobile-friendly reports on traffic, conversion, and customer sentiment.
flexReceipts: The system enables digital receipts to reach and engage shoppers to drive post-purchase actions. It features a responsive e-receipt design and transaction template, real-time email deliverability, clickable product images and descriptions and personalized product recommendations.
Simplista: a cloud-based B2B product listing platform that significantly reduces the time needed to list new products online and in store. It captures supplier data and integrates with merchant systems. By automating product listing and change management processes to drive efficiency, new listings can be up in two days.
Chatter: an online survey tool that increases completion rates, providing instant customer feedback via SMS. The company claims a 90% completion rate and deeper insights by engaging shoppers through conversational text surveys after they exit the store or complete an online purchase.
Zigzag: Streamlines and optimizes the returns process. The Zigzag portal manages returns, grading products for consolidation, refurbishment, local redistribution, recycling, disposal or resale internationally on a shared revenue basis. It links 60 carriers to a network of warehouses for consolidation and efficiency.
3DLOOK: provides a mobile body scan that takes more than 30 measurements from phone camera images, enabling a 3D virtual try-on. It uses neural networks, statistical modeling and 3D geometry algorithms to build a model of the body. Shoppers can upload two photos and instantly get their size in every brand on a website. Clients include Kohl's and H&M.
Seek: A new product called SeekView allows brands for the first time to enable product viewing through augmented reality on their website, the same thing IKEA, Wayfair, and Amazon have been doing in their apps for the past couple of years. It supports Android, iOS, desktop, iPad, tablets and Safari; files are automatically converted to work with whatever device a user may have.