Revelance: Where Innovation Meets Collaboration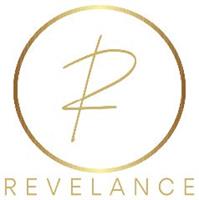 Revelance: Where Innovation Meets Collaboration
Mason-Deerfield, October 17, 2023 – We are thrilled to announce the upcoming groundbreaking event for Revelance, a revolutionary establishment that promises to redefine the workspace experience. Revelance is set to transform the landscape of Mason-Deerfield by offering a unique fusion of coworking spaces, taproom, private offices, amenities, and an event center all under one roof.
Groundbreaking Event on October 19, 2023
The groundbreaking ceremony for Revelance is scheduled to take place on October 19, 2023 at 4pm, marking the commencement of an exciting new venture in the heart of Mason-Deerfield. This momentous event will bring together local officials, investors, and community members to celebrate the birth of a project that is poised to become a hub of innovation and collaboration. Celebration immediately following next door at Sonder Brewing until 8pm.
About Revelance
Revelance is set to be a pioneering establishment in Mason-Deerfield, designed to meet the evolving workspace requirements of today's professionals and entrepreneurs. As an inclusive and dynamic space, Revelance aims to foster collaboration, innovation, and community building. It offers a dynamic blend of features that cater to a wide range of needs:
 
– Coworking Spaces: Whether you're a freelancer, startup, or remote worker, Revelance provides a vibrant, flexible environment for you to work and collaborate.
– Taproom: A refreshing twist to the traditional workspace, Revelance will feature a taproom where you can enjoy a carefully curated selection of craft beers by Sonder Brewing, network with fellow professionals, and unwind after a productive day.
– Private Offices: For businesses looking for more privacy and custom-tailored spaces, Revelance offers private offices that can be personalized to meet specific needs.
– Event Center: Revelance's event center will be the ideal venue for workshops, seminars, product launches, and various community events, fostering a spirit of community and collaboration.
– Amenities: Experience the ultimate in luxury and convenience within Revelance's exceptional amenities. Sharpen golf skills year-round in the state-of-the-art golf simulator, find solace and productivity within the Executive Lounge, or unleash creativity the fully-equipped podcast studio. Revelance's commercial kitchen caters to culinary enthusiasts and professionals alike, while the tasting room offers a sensory journey through various flavors.
Revelance is committed to providing an inclusive and supportive environment, empowering individuals and businesses to thrive.
For more information about Revelance and to stay updated on the progress leading up to the Grand Opening, please visit our website at www.revelanceoh.com or follow us on all social media platforms.
Media Contact:
Kristina Forester
Director of Operations
[email protected]
513.340.1624
Revelance – Revel in Life
8460 Duke Blvd. Mason, Oh 45040
www.revelanceoh.com
[email protected]