Rivana at Innovation Station Unveiled – Loudoun County Economic Development, VA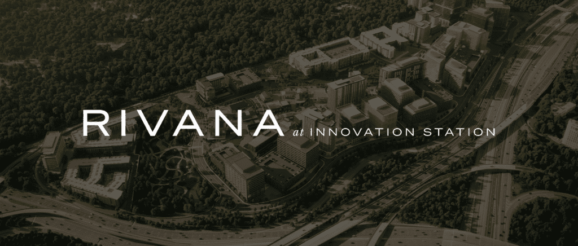 On Monday, November 13, the Dulles Regional Chamber of Commerce hosted, "Unveiling Rivana at Innovation Station," an exciting event that unveiled the future of Rivana at Innovation Station, a massive mixed-use development in Loudoun and Fairfax counties.
During the event, the development stages of Rivana were discussed, and it was revealed that the project is set to revolutionize Loudoun's commercial, residential, and hospitality markets, offering millions of square feet of walkable urban development that is directly connected to the Innovation Center Metro Station. Andrew Marshall, Managing Director and Colin Chiarodo, Senior Development Manager of Timberline Real Estate Partners, the development company behind Rivana, talked about how this cutting-edge project meets the demands of modern business practices as many employees have switched to remote work, resulting in businesses struggling to find the space and resources they need to succeed. They also shared that Rivana would have ample creative space, making room for Loudoun entrepreneurs and businesses to showcase their offerings and presenting opportunities for western Loudoun to show that they are the "best of the west in the most eastern part of Loudoun County."
The event was well-attended by several key Loudouners including Broad Run Supervisor Sylvia Glass, who highlighted the importance of the project for the local community and Loudoun Economic Development Executive Director Buddy Rizer, who was quoted as saying, "Rivana is real. Rivana is coming. Rivana is happening." Rizer also emphasized the importance of the partnership between the Rivana team and Loudoun County in making this project a reality. This partnership has allowed for the creation of a space that is not only attractive to businesses but also to residents and tourists, with amenities such as shopping, dining, hospitality, and entertainment all within reach.
Overall, Rivana at Innovation Station is set to be a game-changer for Loudoun County as a whole, providing a dynamic and forward-thinking space for businesses and residents to thrive. If you're looking for a space to grow your business or simply want to be part of an exciting new development, Rivana at Innovation Station is the place to be.
Learn more about Rivana at Innovation Station including the amenities and benefits to live, work, play, and learn at Loudoun's first Metro-connected, mixed-use development.