SEC Launches Strategic Hub for Innovation and Financial Technology (FinHub)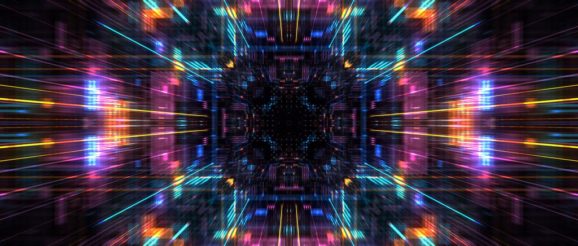 The Securities and Exchange Commission (SEC) announced on October 18th the launch of the Strategic Hub for Innovation and Financial Technology (FinHub). The strategic hub will investigate the effects of DLT and explore how best to integrate it further into wider society. The hub is led by Valerie A. Szczepanik, Senior Advisor for Digital Assets and Innovation. She has previously been described as the newly elected 'cryptocurrency czar' by overblown media reports, though she seems very open towards DLT from prior statements and actions.
Core functions of FinHub
FinHub will connect and update the public on SEC-related issues and initiatives dealing with DLT and cryptocurrencies, automated investment advice, and Artificial Intelligence. FinHub is also to act as a resource for entrepreneurs, ICOs,  and startups in the financial technology space. With regard to ICOs, the focus is on the 3 R's – risk, reward, and responsibility. Speaking on the new initative, SEC chairman Jay Clayton stated that-
"The SEC is committed to working with investors and market participants on new approaches to capital formation, market structure, and financial services, with an eye toward enhancing, and in no way reducing, investor protection. The FinHub provides a central point of focus for our efforts to monitor and engage on innovations in the securities markets that hold promise, but which also require a flexible, prompt regulatory response to execute our mission."
According to Szczepanik –
"SEC staff across the agency have been engaged for some time in efforts to understand emerging technologies, communicate the agency's stance on new issues, and facilitate beneficial innovations in the securities industry. By launching FinHub, we hope to provide a clear path for entrepreneurs, developers, and their advisers to engage with SEC staff, seek input, and test ideas."
Impact of FinHub
The Hub could serve as a welcome addition to regulate a very dangerous world of ICO scams. Even ICOs which do not intend any malpractice can fall on the wrong side of the law in a market where strict regulatory rules are hard to find. On the other hand, the Civil ICO failed after heading too far in the other direction, with a KYC process that forced potential participants through a 44 step process to invest.
As necessary as FinHub might be, regulating the world of cryptocurrency could be far more difficult than is commonly believed. While people are waiting for definite regulatory rulings, the blockchain industry is inventing and innovating new paradigms daily. These innovations often move far too fast for the traditional regulatory channels. It is only now that clear guidelines are being established concerning ICOs, yet the investment model is essentially finished, with many other alternatives available.
Digital Nomad with an interest in Zen and Blockchain technology.
Law graduate with 3 years experience as a consultant in the capital markets industry and 4 years experience freelancing on UpWork as a Creative Writer.