Senate struggles with Bitcoin: Digital ripoff or imperfect innovation?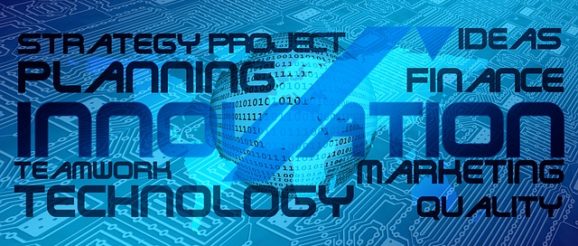 An imperfect innovation like 1970s-era e-mail struggling to find its place in the market? Or "the mother and father of all scams," benefiting insiders and costing naive investors their savings?
Members of the Senate Banking Committee struggled Thursday to balance the two contrasting assessments of cryptocurrencies like Bitcoin from witnesses testifying about the risks and the potential uses of forms of money that don't exist outside of cyberspace and have no government backing.
Cryptocurrencies are generated, or mined, when networked computers record and validate transactions in blockchain, a secure ledger accessible worldwide by multiple parties. But the anonymity that makes them attractive to some users makes them problematic for banks and governments, and rapid price fluctuations in the past year have trimmed 60 percent of the value from Bitcoin alone, a fact that overshadowed the committee's debate.
"The last 10 years have shown that misconduct, fraudulent investment schemes and cybersecurity threats are not unique to traditional financial systems," observed Sen. Sherrod Brown, the highest ranking Democrat on the committee. "Despite all the energy and investment dedicated to finding use for blockchain, there are few real world applications and an alarming number of scams. Cryptocurrency prices have swung wildly."
Bitcoin, in fact, was valued at about $1,000 in early 2017 and peaked at $19,343 in December. It's now worth $6,555, according to Coindesk.
Such price fluctuations have drawn the attention of Trump administration officials from Treasury Secretary Steve Mnuchin to Securities and Exchange Commission Chairman Jay Clayton, who worried that investors didn't understand what they were buying and that the products could undermine financial stability.
Those are among the issues that prompted corporate titans from Warren Buffett to JPMorgan's Jamie Dimon to turn up their noses at the prospect of doing business in cryptocurrency. Dimon famously referred to cryptocurrencies as a scam comparable to the 17th century tulip bubble that bankrupted investors in the Netherlands.
Nouriel Roubini, the New York University economist who predicted the 2008 financial crisis and was nicknamed "Dr. Doom," offered a similar assessment on Thursday.
"Cryptocurrencies are the mother and father of all scams and bubbles, a bubble that has finally gone bust this year," he said Thursday.
Peter Van Valkenburgh, director of research at the coin center, demurred. The price fluctuations are symptomatic of new products that the market is trying to value appropriately, which he argued was the case with the Dutch tulip bubble as well as the dot-cam crash of the early 2000s.
"Is it perfect?" he asked during his testimony. "No. Neither was e-mail when it was invented in 1972."
Cryptocurrency nonetheless offers benefits for digital payments and cybersecurity, Van Valkenburgh argued. "As with the Internet in the 1990s, we need a light-touch, pro-innovation policy to ensure these innovations flourish in America for the benefit and security of all Americans."