SharkNinja invests in British innovation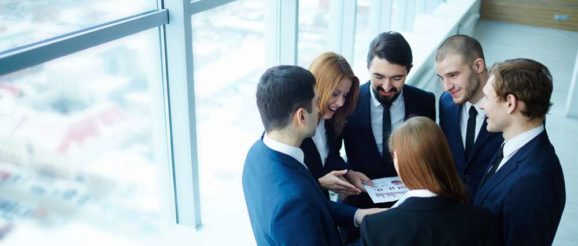 Premium home technology company SharkNinja, is investing £150m in the UK, developing products exclusively for the British market and doubling its R & D operation in London.
US-based SharkNinja has chosen the UK as its base to spearhead expansion into Europe and aims to achieve sales of £500m within three years, more than trebling its current UK revenue.
The company, which has a global workforce of 1700, is the number one company in the US floorcare market and the UK's fastest-growing vacuum cleaner brand.
. Event Invites          . News .Videos              . eMagazines 
. Analysis & Opinion     . Exclusive Reports. Interviews
All emails include an unsubscribe link. You may opt-out at any time. See our privacy policy.
 
Its engineers are now developing new products exclusively for the UK market and the company has a target of achieving 25% of turnover from new products being launched in the next 12 months. SharkNinja's engineers are based at three international hubs, London, Boston and Suzhou, in China, and work collaboratively around the clock in different time zones to allow rapid product development from concept to completion.
SharkNinja is hiring dozens of new engineers and opening a new floor in September at its R & D hub in Victoria, central London, where around 100 staff will be based. The company is hiring the best emerging engineering talent to focus on new product development – all products are tested at every stage by customer panels and the company only launches products with five-star approval ratings.
SharkNinja conducts extensive research to understand the needs of individual markets and its strategy to create localized products for different markets, offering the best experience to all its consumers by developing customer-focused products that adapt to their living habits. It has recently launched in China after two years of extensive research into the Chinese market.
Launched in 1998 as Euro-Pro, the company rebranded to SharkNinja three years ago and is the number one upright vacuum brand in the US, with a 35% market share in 2017. The company launched a direct sales operation in the UK in 2014, carving out a distinctive position in the floorcare market with its unique Duo Clean technology. Its 'Real People, Real Results' TV and print advertising campaign, launched earlier this year, focuses on the popularity of its corded upright products, using customer testimonials. It is continuing to invest in its corded range, where there is still a market for premium products, such as its Powered Lift-Away with Duo Clean, as well as developing cordless products, such as the Shark Cordless vacuum with DuoClean. It will also be launching new products in its Ninja kitchen appliances range in autumn 2018.
SharkNinja European president Matt Broadway said: "We aim to become the UK market leader in vacuum cleaner products and are investing heavily in engineering and technology so we can give consumers a real choice of premium products, specifically designed for British homes.
"I want to reinforce Ninja's position as the leading motorised blender and cooking brand in the UK, the first choice for kitchen counter-top products and state of the art Kitchen System appliances. Our products are designed to make our customers' lives easier and we see a real opportunity to achieve significant growth in this market".