Sopheon Joins Impact 2018 Corporate Innovation Conference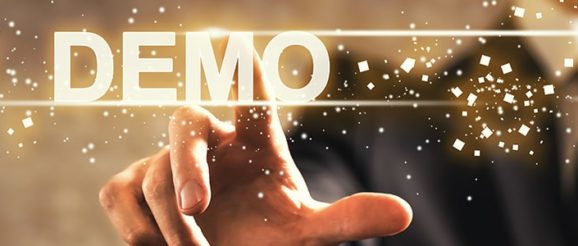 Company to conduct demos of Accolade® software at U.S. conference dedicated to corporate innovation
MINNEAPOLIS – October 16, 2018 – Sopheon, a global leader in enterprise innovation management solutions, will be joining hundreds of corporate innovators at Innovation Leader's Impact 2018 conference, October 16-18 in Boston, Mass. Impact is designed just for corporate innovators, with attendees representing the biggest names in consumer products, technology and academia.
Sopheon domain and technical experts will be in Boston showcasing the Accolade software – the company's market-leading innovation and strategic initiative management solution – as part of the conference's "pop-up demo" feature, taking place October 18 in President's Ballrooms A and B at the Hyatt Regency Cambridge.
Innovation leaders know that portfolio management is a critical driver of innovation performance. Therefore, all business leaders must be able to easily visualize, explore, prioritize, and resource their portfolios of innovation investments. Sopheon's Accolade software eliminates the guesswork, helping organizations weigh the trade-offs between risks, rewards, costs and resource requirements to deliver more high-value new products to market faster.
"How confident are you that your investments will have the greatest impact on your innovation performance? Are you optimizing your impact?" asked Sopheon CEO Andy Michuda. "These are the questions we'll be asking Impact attendees as we share examples of how world-class brands such as Parker Hannifin, Honeywell, Conagra Brands, and P&G drive growth through optimizing the impact of their portfolios."
Introduced to the market in 2001, the Accolade solution digitalizes enterprise innovation strategy and execution. It captures critical enterprise-wide data for better visibility, connecting all business groups and providing a single source of truth through shared decision-making models and criteria. The software supports, better and faster decision-making by enabling transparency, harmonization and alignment across the enterprise
Schedule a time to connect with us at Impact 2018 and see an Accolade software demo, or to learn more about how Sopheon supports execution of innovation strategy, visit our online resource hub.
About Sopheon
Sopheon partners with customers to provide complete Enterprise Innovation Performance solutions including patented software, expertise and best practices to achieve exceptional long-term revenue growth and profitability. Sopheon's Accolade solution provides unique, fully-integrated coverage for the entire innovation management and new product development lifecycle, including strategic innovation planning, roadmapping, idea and concept development, process and project management, portfolio management and resource planning. Sopheon's solutions have been implemented by over 250 customers with more than 60,000 users in over 50 countries. Sopheon is listed on the AIM Market of the London Stock Exchange.
Sopheon Joins Impact 2018 Corporate Innovation Conference
About Impact 2018
Impact 2018 is designed just for corporate innovators, to help businesses achieve more impact in their organizations. Through interactive whiteboard sessions and workshops, attendees learn about metrics, governance, working with business units, as well as personal innovation, branding, and career development. Infused with peer-to-peer learning, skill-building, and interactive activities, our off-the-record sessions are for attendees' ears only. No slides, no panels, just real conversations with peers at the world's largest companies. Participants get concrete take-aways, such as templates and member-contributed tools to implement in their organizations, along with access to a highly-curated network of innovation professionals willing to share best practices and lessons learned the hard way. Visit innovationleader.com/impact/ to register and learn more.
Sopheon and Accolade are trademarks of Sopheon plc.
Media Contact:
Cheral Jansen
Sopheon
Tel: +1 952 851 7500
Email:  [email protected]