SPACE10 is closing after a decade of boosting IKEA's innovation culture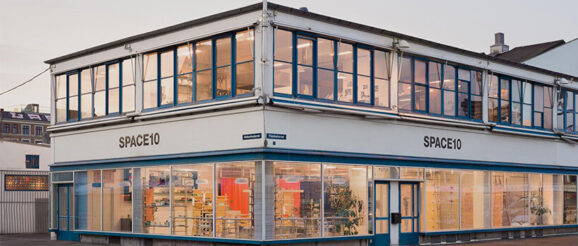 bidding farewell to space10 after a 10-year collab with ikea
Research and design lab SPACE10 is closing its doors after almost a decade of collaboration with IKEA to drive and boost the company's innovation culture. Taking to Instagram, the studio wrote: 'SPACE10 was never meant to last. We were set up to spark a stronger innovation culture at IKEA, and today, we're proud to see that innovation initiatives are flourishing across IKEA. Therefore, it feels like the right moment to let IKEA continue what we started together and embark on our own new adventures.'
Physical doors will shut permanently on August 31, 2023, but SPACE10's work will be immortalized in a new website that went live today (August 29, 2023), featuring a selection of their most impactful projects between 2015 and 2023. 'In true SPACE10 spirit, we will give access to our open-source projects, reports, guidelines, presentation templates, and our team handbook,' continues the team.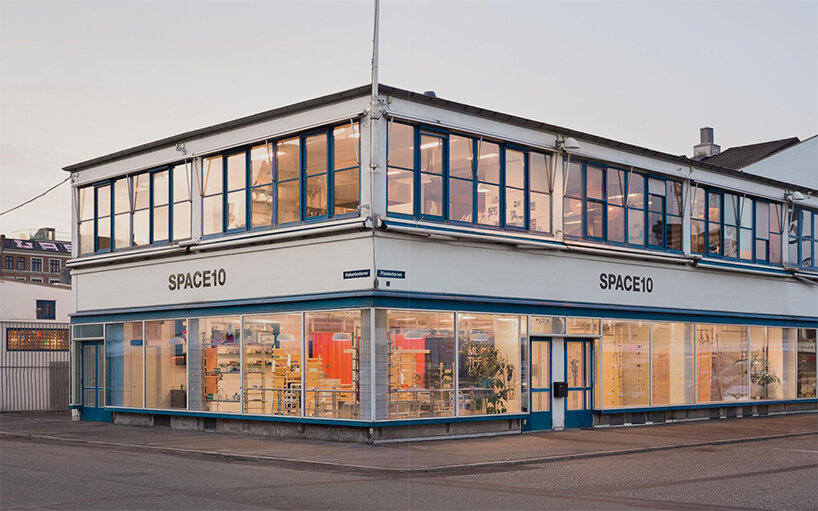 all images courtesy SPACE10
HOW IT ALL STARTED
SPACE10 (see more here) took shape in 2014 when Torbjörn Lööf had just taken the seat as CEO of Inter IKEA Systems B.V., owner of the IKEA brand and its worldwide franchisor. While the company's performance improved yearly, Lööf believed it needed to strengthen its long-term approach and adopt alternative methods to ensure its relevance in the coming year and decades ahead. 'We were a small group of idealists fortunate to meet Lööf and his closest team. We pitched them the idea of setting up an external innovation lab for the IKEA brand that sought to re-imagine what a home furnishing company could, and should, be in the 21st century to address some of the urgent challenges we face on this wonderful planet we call home,' shares the lab.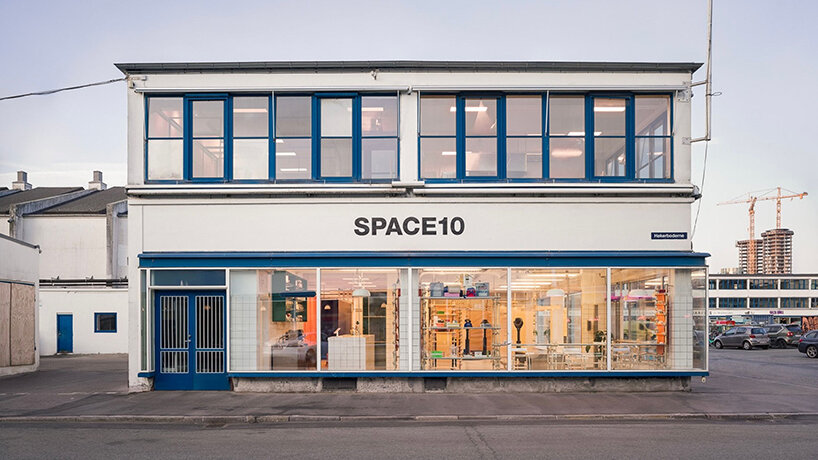 the design and research lab is based in Copenhagen
exploring sustainable and democratic solutions 
What started as a three-year contract with the Swedish company extended to almost a decade. Throughout that period, the Copenhagen-based lab hosted hundreds of public events, invited young talent for residencies at its office, and partnered with creatives, specialists, studios, and organizations to work on specific opportunities and ideas with the SPACE10 team. 'We founded the organization on a wish to support and co-create with some of the most progressive talents out there. Over the course of nearly a decade, we collaborated with more than 500 partners, ranging from budding talents who received their first opportunity through SPACE10 to well-known global brands.Our open, purpose-driven, democratic, playful, and community-oriented approach proved to be highly successful,' continues the team.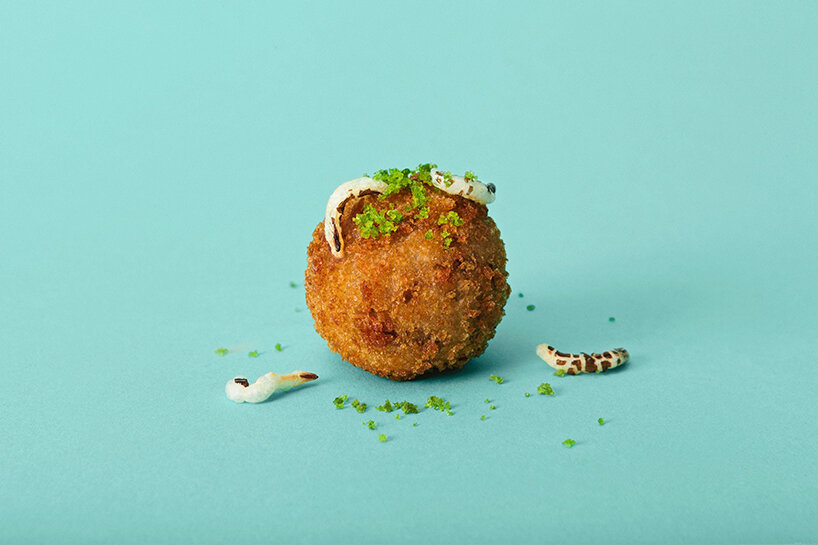 Tomorrow's Meatball (2015)
from food and energy to housing and technology 
With a portfolio ranging from food and water to energy, architecture, fabrication, and mobility, Space10 ventured into more sustainable, circular, and regenerative approaches to living, eating, and manufacturing alongside the most promising avenues of new technologies. Here are some of their most noteworthy projects from the last decade.
Tomorrow's Meatball (2015) explored the future of food by visualizing alternatives to meat in light of unsustainable demands and the climate emergency. EverydayExperiments (2020) is a digital series of more than 40 experiments that playfully explore how emerging technologies like augmented reality, spatial audio, Internet of Things, and blockchain might deconstruct and reconstruct notions of life at home. IKEA Place (2017), is a mobile application that leverages the power of Augmented Reality to help users visualize how furniture would be laid out in their home through the camera on their iPhones. Open Fabrication (2019) used digital fabrication and open-source design principles to convert paper waste into affordable and custom-made furniture. Ideal City (2021) is an architecture book published with gestalten that explores creating a better, everyday urban life. Space10 visited 53 cities in 30 countries, speaking with architecture, design, technology, and governance figures.
Other projects include The Growrom 2016), an urban farming concept developed with architects Sine Lindholm and Mads-Ulrik Husum to explore the idea of food-producing architecture, and Spaces on Wheels (2018), a project that 'challenges the traditional idea of the car and explores how we can repurpose it to create a more fulfilling life on wheels. A key part of the project is an A-Z guide to self-driving cars, including the history, opportunities, essential questions, and forces behind this technological shift. Visit Space10's website to discover the complete list of its projects from the past decade.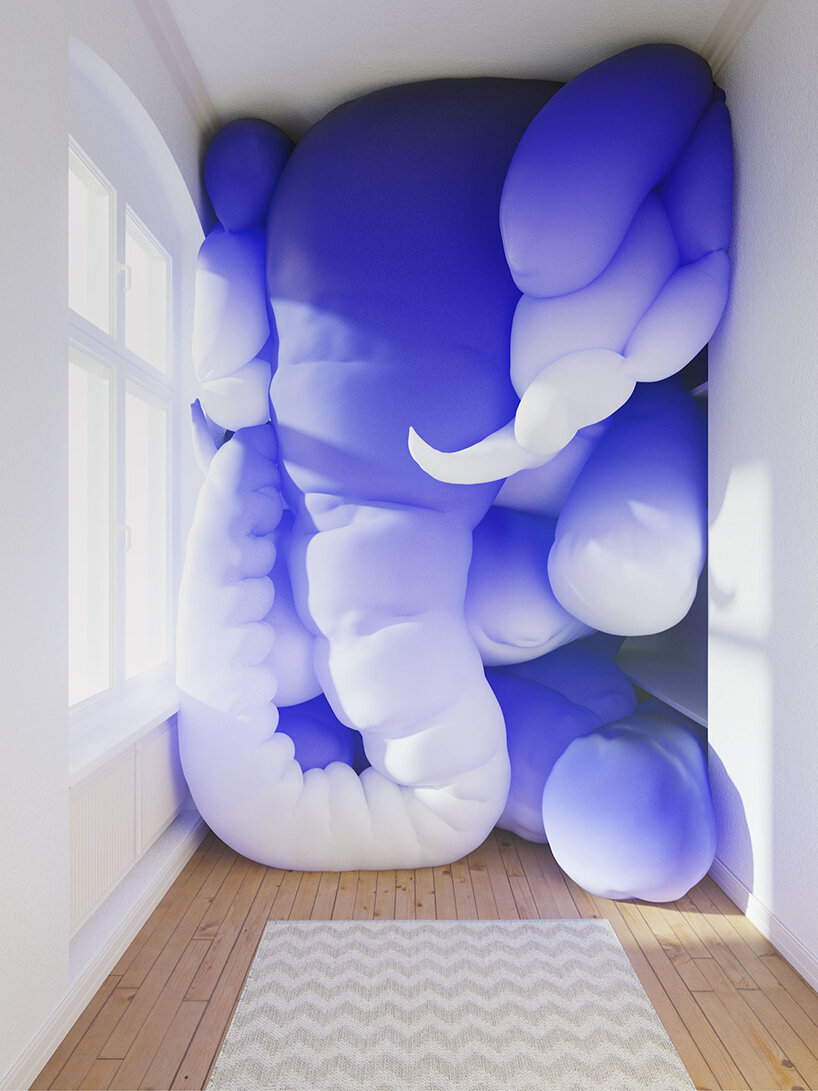 Everyday Experiments (2020)