Spark Innovation Center gets budget boost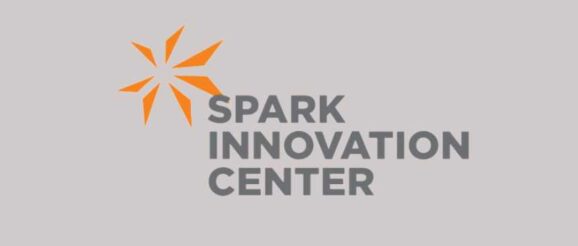 The budget for the Spark Innovation Center at the University of Tennessee Research Park (UTRP) at Cherokee Farm is more robust today, thanks to a $600,000 award from the Appalachian Regional Commission (ARC).
The funding over three years comes from ARC's POWER (Partnerships for Opportunity and Workforce and Economic Revitalization) Initiative, which directs federal resources to economic diversification projects in Appalachian communities affected by job losses in coal mining, coal power plant operations, and coal-related supply chain industries.
The Spark Innovation Center (Spark) is a UTRP strategic initiative to support, attract, and retain the nation's most promising technology start-up companies by providing access to top quality lab space, expert mentoring, programming and guidance, prototyping resources, and sources of early stage capital. The Spark Center was launched in 2020 to enable advanced tech entrepreneurs coming out of research institutions such as UT and Oak Ridge National Laboratory (ORNL) to stay and grow in East Tennessee.
"We are very grateful to ARC for its support for our Spark initiative," said Tom Rogers, UTRP President and Chief Executive Officer. "Spark is already working closely with more than 20 advanced tech and clean energy start-ups in the region. This support will increase our capability to serve start-ups that will bring high-paying jobs to Appalachia and advance the region's transition away from a coal economy."
The Spark Innovation Center is currently supported by UT, U.S. Department of Energy, City of Knoxville, Launch Tennessee, Tennessee Advanced Energy Business Council, ORNL, and the Truist Foundation. The Spark Center works in close partnership with the region's Innov865 Alliance and the Heartland Climate Tech Partnership.
"The projects receiving grants in this round of POWER funding show that the future of Appalachia's coal-impacted communities is economically diverse and innovative," said ARC Federal Co-Chair Gayle Manchin. "Projects like these are resulting in life-changing transformations, which in turn not only provides new economic opportunities, but brings a renewed sense of hope and purpose across our Appalachian Region."
The Spark award is one of four POWER grants announced in Tennessee, and one of 64 projects across the ARC region totaling $54 million. ARC plans to release a notice of solicitations of applications (NOSA) for the POWER Initiative in early 2024.
To learn more about the most recent awardees and their work to boost industries that create a stronger economic future for Appalachia, click here.
The post Spark Innovation Center gets budget boost appeared first on Teknovation.biz.