'Spark! Places of Innovation' set to ignite Wyoming's rich history next year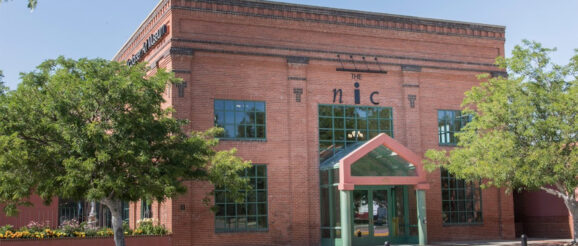 CASPER, Wyo. — Smithsonian's "Spark! Places of Innovation" is set to light up Wyoming. Wyoming Humanities recently unveiled six selected sites for the exhibition's statewide tour.
A Smithsonian Showcase in Wyoming's Heart
The Smithsonian Museum on Main Street (MoMS) program, dedicated to delivering top-notch tours to U.S. towns, backs the "Spark! Places of Innovation" initiative. Eagerly, the Wyoming chapter of this journey is slated to begin in May 2024, according to a press release by Wyoming Humanities.
Delving deep, the exhibit carries visitors across America's timeline. It highlights individuals who dared to innovate — sometimes succeeding, sometimes not — in various realms, from technological leaps to artistic endeavors.
"Innovation has a strong and persistent history in Wyoming. Spark! gives us the opportunity to showcase how this shaped our state and shows us possible paths for shaping our future," Wyoming Humanities' Program Coordinator Lucas Fralick expressed.
Tour Schedule and Locations:
Torrington: Homesteaders Museum, May 18–July 2, 2024
Douglas: Converse County Public Library, July 5–Aug. 20, 2024
Buffalo: Jim Gatchell Memorial Museum, Aug. 23–Oct. 8, 2024
Powell: Homesteader Museum, Oct. 11–Nov. 26, 2024
Cheyenne: Laramie County Library, Dec. 2, 2024–Jan. 14, 2025
Casper: The Nicolaysen Art Museum, Jan. 17–March 2, 2025
Each location promises unique collaborative events and programs throughout the exhibit's duration.
"Wyoming was once a leader in innovative practices, where taking risks was a part of the process for growth and change," Fralick states. "We want to help ensure that innovation is an inspiring word in the state again."
Past collaborations between Wyoming Humanities and MoMS/Smithsonian have birthed exhibitions like "Crossroads, Barn Again" and "The Way We Worked."
For further details on Wyoming Humanities' endeavors, visit thinkwy.org.