SqwidNet collaborates with Discovery Insure to drive local innovation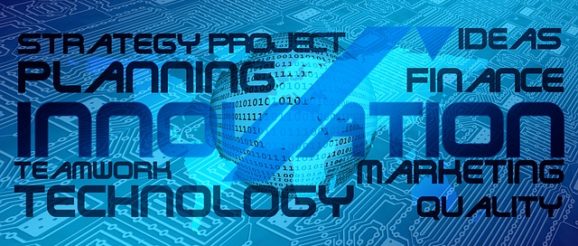 Discovery Insure, a subsidiary of Discovery Limited, has concluded a partnership with SqwidNet, the Sigfox Operator in South Africa. As South Africa sits on the edge of the Fourth Industrial Revolution, its potential is determined by technology and a commitment to innovation. These two foundations are built through collaboration and investment on the local frontiers. With its global footprint and long-term partnership with Sigfox, SqwidNet is focused on developing relationships that are designed to ignite digital transformation and foster ongoing innovation.
"Already recognised by Frost & Sullivan as the Enabling Technology Leader in the LPWAN (low-power wide-area network) industry, SqwidNet is a leader in market research, local investment, and technology development," says Phathizwe Malinga, Managing Director at SqwidNet. "This is an opportunity for us to cement our commitment to driving innovation through IoT in South Africa."
To date, SqwidNet's open access ecosystem has created inventive solutions that have addressed and overcome significant local challenges. As the exclusive network operator of Sigfox in South Africa, SqwidNet has engaged with the Discovery Insure team and its partner Cambridge Mobile Telematics to use Sigfox technology to enhance and innovate on their IoT offerings.
"Discovery are excited to be partnering with SqwidNet and the opportunities this presents us with," says Ilan Ossin, Head of Telematics for Discovery Insure. "As a data-driven business who uses this information to change behaviour and reward clients for improving the way they drive, the LPWA networks and more specifically Sigfox through its local deployment with SqwidNet will be important for us to expand our telematics and technology offerings in the insurance space."
The partnership between SqwidNet and Discovery Insure is proof that the uptake of IoT is accelerating in South Africa, with an end-to-end ecosystem of specialist providers that can help with more sustainable solutions to customers. Digital transformation needs to be achieved using various technologies, and LPWANs help business become more data-driven. LPWAN connects more assets to the Internet, especially remote and non-powered assets, for improved business insights and real-time alerts.
Ludovic Le Moan, Founder, and CEO at Sigfox, said, "We are very excited about these projects with Discovery that reflect our commitment to foster adoption and the creation of new IoT-related use cases in South Africa. We are at the cusp of a technological revolution with limitless applications. We are delighted to be playing a pivotal role alongside SqwidNet in driving adoption across South Africa, as reflected by the signing of this major contract with Discovery."
"At SqwidNet, we drive innovation through IoT, enabling our partners to use our technology to create new business models that ensure they succeed in a fast-paced digital age," says Malinga. "Through embracing IoT, Discovery Insure will be able to augment their signatory solutions and bring new solutions to the market, providing their clients with even more value."
For more information, please visit the SqwidNet website.