SSEN Transmission wins £1.2m innovation funding – reNews – Renewable Energy News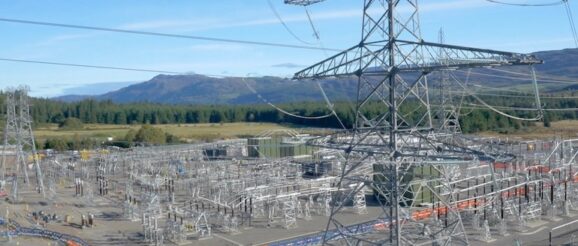 Three projects to support SSEN Transmission's transition to net zero have been awarded a combined funding total of £1.2m through Ofgem's Strategic Innovation Fund (SIF).
These projects will advance to the next phase to develop innovative data-driven tools to transform transmission infrastructure.
SIF is an Ofgem programme managed in partnership with UK Research & Innovation (UKRI) and is designed to drive the innovation needed to transform gas and electricity networks for a low-carbon future.
These projects are funded by network users and consumers under SIF.
SSEN Transmission's projects – INSIGHT, REACT and NIMBUS – have been successful in securing funding from the £450m SIF pot available throughout the RIIO-2 price control period for network companies.
The schemes involve close collaboration with 12 partners, consisting of other electricity and gas network operators and industry innovators.
INSIGHT (Innovative Network Status Intelligence Gathered by Holistic use of Telemetry and Simulation) will deliver a virtual, real-time, alert and control system that can monitor and mitigate different types of oscillation events experienced on GB networks.
The outputs of INSIGHT will improve the network's strength, stability, and reliability consequently enabling more renewable electricity on the UK's networks.
REACT (Rapid Evaluation Area Connection Tool) involves creating an impact planning tool that provides a dynamic overview of all future connection requests to SSEN Transmission's Network.
The tool will provide network transparency to future demand customers by allowing them to visualise the optimal locations to place new demand and efficiently roll out new infrastructure quicker, and in more strategic locations.
This will help use the existing network and avoid large reinforcement, in turn providing a more cost-effective solution to decarbonisation.
NIMBUS (Network Innovation and Meteorology to Build for Sustainability) brings together the expertise of SSEN Transmission, SSEN Distribution, Icebreaker One, IBM, and Plantir to progress the way detailed meteorological data and models are used in the design and decision-making of electricity assets, through innovative uses of the data and predictive modelling techniques.
In turn, this will lead to improved intervention planning and asset protection, which could extend asset lives by 10 to 20 years.