Sustainability | Free Full-Text | Evolutionary Game and Simulation Analysis of Collaborative Innovation Mechanisms of Industrial Internet Platform-Based Ecosystem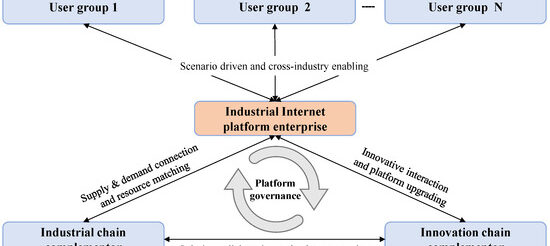 Feature papers represent the most advanced research with significant potential for high impact in the field. A Feature
Paper should be a substantial original Article that involves several techniques or approaches, provides an outlook for
future research directions and describes possible research applications.
Feature papers are submitted upon individual invitation or recommendation by the scientific editors and must receive
positive feedback from the reviewers.
Editor's Choice articles are based on recommendations by the scientific editors of MDPI journals from around the world.
Editors select a small number of articles recently published in the journal that they believe will be particularly
interesting to readers, or important in the respective research area. The aim is to provide a snapshot of some of the
most exciting work published in the various research areas of the journal.
In recent years, the new generation of information technology has been deeply integrated into the manufacturing industry, and many countries expect to seek a new impetus for economic development through transformation and upgrades to the manufacturing industry [
1
]. Relying on the interface rules and open architecture set by platform enterprise, the industrial Internet platform can realize the ubiquitous link of industrial data elements, attract external participants, and jointly provide products and services for users, thus playing a significant role in promoting the high-quality development of China's industrial economy and realizing the transformation and upgrading of the manufacturing industry [
2
,
3
,
4
]. In this situation, the global market of the industrial Internet platform maintains an active and innovative development trend, and the driving forces of the industrial Internet platform for digital transformation of the manufacturing industry are gradually emerging. According to the global market research consulting firm Marketsandmarkets, it is expected that the infrastructure and industrial development of China and other emerging economies, such as India and South Africa, will continue to promote the growth of the industrial Internet market before 2025. In the fastest-growing Chinese market, digital platforms represented by COSMOPlat and INDICS have emerged, and an industrial Internet platform ecosystem has been preliminarily built, which is expected to give rise to the world's largest industrial Internet market in the future. This market will serve as a functional link and carrier competing with other emerging economies [
5
,
6
].