Technology and Innovation in the Contact Center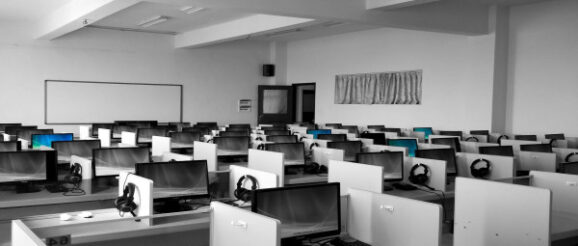 Here at CCW Digital we are technology enthusiasts. Browse any of our latest reports you will find a curated collection covering AI, analytics and various digital transformation topics. 
We are dedicated to highlighting the best tools that not only support agents, but empower them to deliver memorable experiences that defy expectations. More and more, we are seeing brands adopt innovative technologies that prepare agents to take on complex interactions and align with customer needs. However, we also see a large percentage of companies that are struggling to adapt – afraid to disrupt legacy systems and make serious efforts to change. 
To continue this conversation and bring light to the top tech of 2023, we are excited to announce our upcoming State of Contact Center Technology event. Over two days, contact center leaders will share their recommendations for upgrading your tech stack, cover necessary tools for upgrading contact center performance and give advice on how to leverage a digital transformation framework for long-term success.
Part of the CCW San Antonio live event series, this online counterpart strives to elevate development and networking opportunities through comprehensive content. If you are missing the fun in San Antonio, or looking to learn from more exciting leaders in the space, join us virtually!
Here are a few sessions to look forward to:

CCW Digital at San Antonio: Covering Tech Strategies from Top CX Leaders
Our own Head of Digital, Brian Cantor will be leading this discussion on new technology strategies. Joined by Content Analyst Wandy Felicita Ortiz, the team will cover insights from CCW San Antonio and share event highlights from brands like Citizens Bank, Dick's Sporting Goods, The Golden State Warriors and Marriott International.
Brian and Wandy will also unpack CCW Digital's latest findings from the State of Contact Center Technology Market Study. They will share research on how companies are leveraging technology, what challenges they are facing and which priorities are taking precedence.
Continuing the CCW San Antonio event theme of next-generation automation and digital transformation, this session acts as a resource for attendees looking to expand their knowledge of automation and learn more about the impact of AI and digital transformation in 2023.
How to Build your Digital Transformation Framework
Digital transformation has been pivotal to the success of organizations over the past few years. Companies looking to rapidly adjust to new customer expectations and navigate unexpected external circumstances relied on technology to improve.
However, digital transformation is not limited to the tools we use to engage, or the technology we rely on to service customers. True transformation upends business processes, optimizes the way we work and unlocks significant improvements in the contact center. Modern transformation will empower organizations to enhance conversion and retention, limit operating costs and advance marketplace agility. 
Derek Martin, Head of Digital at the UN Global Compact, will lead this session sharing key elements of a sustainable digital transformation initiative. By helping organizations define transformation objectives, leaders will be equipped to leverage them to drive long-term change. 
More about Derek: He leads website, email, CRM, database, and other customer facing platforms and is responsible for the UNGC's 3-year digital transformation effort. Derek has held similar customer service, operations, marketing, and technology roles with organizations like The International Rescue Committee, Laureate Universities International, MetLife and American Express.
CCW Digital Analyst Chat: Technology Do's and Don'ts
We often discuss the hallmarks of tech-driven experiences, but we don't always discuss the downsides of ineffective technology. CCW Digital Analysts Wandy Felicita Ortiz, Christine Ducey and Brooke Lynch are flipping the conversation and discussing the drawbacks of modern technology. 
Including discussions of ChatGPT and the (in)ethical uses of AI, our analyst team will deep dive into case studies on how CX technology can be used for good and how it can be leveraged with malicious intent. 
Answering questions like, is AI too good at being human? Is automation being used as an effective learning tool or a basic shortcut? And, will it help agents drive better experiences over the long-term? Our Analyst team will discuss the challenges surrounding effective AI and unpack solutions that can truly empower agents to do, and learn, better.
To see the full agenda and speaker lineup, register here.