Telco Systems NFVTime wins Telecom Lead Innovation Leaders 2018 Award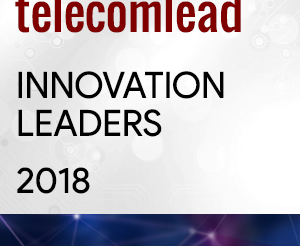 Telco System has received the wonderful news that it has been recognized as one of the Telecom Lead Innovation Leaders. This year's award recognizes technology companies and the impact of their new products and innovations on telecommunications service providers and their customers.
We are proud that our NFVTime uCPE solution is gaining industry recognition for the value it brings to telcos, OTT-managed service providers and enterprises in their transition from legacy networks to virtualized networks and Edge computer solutions.
The capability of NFVTime to run any virtual network function (VNF) on any whitebox, whether on Intel x86 or Arm devices, is a key factor enabling this growth at the edge, creating opportunities for the industry to extract maximum value from the network functions virtualization (NFV) transformation.
NFVTime central, uCPE management and the orchestration (MANO) solution allow for accelerating NFV deployment and VNF introduction thorough robust and agile uCPE and services lifecycle management capabilities, beginning from zero-touch-provisioning through VNF launch and monitoring.
"We are committed to leading the market with NFV and Edge network innovations that support our customers' business requirements, and this award is an important recognition of our leading market position," said Raanan Tzemach, vice president of Product Management at Telco Systems.
"Our focus is to enable customers to extract the most from NFV and provide complete freedom to choose any VNF, hardware or MANO solution for their rollouts of managed services and virtual network functions, while ensuring swift and cost-effective deployments," he added.
Telco Systems will be demonstrating its NFVTime suite at the upcoming SDN NFV World Congress in The Hague, Netherlands from October 8–12 at booth #C10.
Additional resources
Schedule a meeting with Telco Systems team at SDN NFV World Congress 2018