The Evolution of Innovation: Realizing the Therapeutic Benefits of Cannabinoids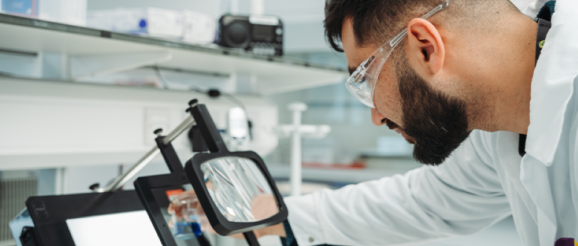 By Robert Iannone, M.D., M.S.C.E., EVP, Global Head of Research and Development at Jazz Pharmaceuticals
As a pediatric hematologist-oncologist, I have had the privilege of caring for children with cancer, and now leading R&D at Jazz Pharmaceuticals, my team and I have helped to develop much needed medicines to many of those patients and those affected by other serious diseases, such as refractory epilepsies. Prior to my tenure in the pharmaceutical industry, I trained in pediatrics and pediatric hematology-oncology at The Johns Hopkins Hospital and practiced oncology at The Children's Hospital of Philadelphia where I saw large gaps in addressing the needs of certain patient communities and the importance of having new medicines to address these serious and often life-threatening cancers. This led me to the pharmaceutical industry so that I could be a part of developing new medicines based on groundbreaking, yet well-established research. I have spent much of my career working in all phases of research and clinical development. My goal has always been, and continues to be, bringing new therapies to people with lifelong conditions that have limited or no treatment options.
As executive vice president and global head of research and development at Jazz Pharmaceuticals, I'm proud of what my team achieved in utilizing a unique formulation of a plant-derived cannabinoid medicine, that only a few years ago was still classified as a controlled substance, as a solution for people in need.i Harnessing the power of novel therapeutics derived from plants, we are transforming people's lives. Our pioneering research has demonstrated that our cannabinoid-based medicines are potential treatment options for certain rare, severe forms of epilepsy.
Fulfilling the Potential of Cannabinoids Through Partnership & Collaboration
Cannabinoids interact with many neurotransmitter and neuromodulator systems in the human body, offering the potential to address currently unmet needs of patients in multiple treatment areas. However, only recently has cannabinoid science been recognized as a potential therapy. Twenty-five years ago, the teams at GW Pharmaceuticals, now a part of Jazz Pharmaceuticals, sowed the first cannabis seeds at the Kent Science Park Research Glasshouse site in the U.K. Since then, the teams have continued to advance their highly specialized growing and manufacturing expertise. This led to the teams receiving the first and only U.S. Food and Drug Administration (FDA) approval, and ultimate commercialization of a plant-derived cannabidiol, or CBD medicine, in the U.S. in 2018.
In 2021, Jazz acquired GW Pharmaceuticals and integrated two teams with a shared vision of bringing patients and healthcare professionals innovative and differentiated therapies that advance science and help people lead fuller lives. We are committed to rigorous scientific research and extensive clinical trials needed to realize the therapeutic potential of cannabinoids, while working with established pharmaceutical regulatory authorities. Jazz remains committed to advancing solutions by partnering with regulators, legislators, payors, and the medical community to best support patients living with these rare, severe forms of epilepsy.
Evolving Policies Usher in a New Era of Research & Development 
Through our pioneering advancement in cannabinoid science, Jazz is proud of all the teams have achieved. Our commitment to drive patient-centric innovation and knowledge of cannabinoid science led to the development and commercialization of the only cannabis-derived prescription medication, which contains nearly 100% highly-purified CBD. Unlike non-FDA approved CBD products, this plant-derived product was rigorously tested in order to identify a sufficient safety and efficacy profile, which ensures that the highest quality standards are met.ii
Combining our scientific capabilities and passion for serving patients, we're focused on driving positive impact for patients, caregivers, health care providers, and other stakeholders in the cannabinoid space. We have demonstrated what is possible and we encourage others to conduct rigorous clinical trials for cannabinoids to ensure patients continue to receive the highest quality solutions to address their unmet needs. 
We nurture and genetically fingerprint every cannabis plant we grow. We innovate in terms of how we grow our plants, leveraging data and science to predict growth, speed up growth and analyze the botanical raw material at a microscopic level. With rich data, we are able to make better decisions and deliver medicines faster for the patients we serve. Combined with our scientific capabilities, innovative drive and passion for helping patients with unmet needs, we continue to advance this science.
Investing in Innovative Science and Improved Patient Outcomes
Jazz was founded on a culture of innovation and passion, creating an environment where people can thrive. Over the course of 20 years, our employees have remained focused on providing solutions for people living with diseases where there is high unmet need. We have diversified our portfolio and grown our pipeline where we have expertise and capabilities in order to provide therapies for people with limited or no treatment options.
With this in mind, we remain committed to providing solutions to those in need and telling the stories of underserved patient communities. Pioneering Pathways is an interactive series intended to raise awareness and showcase the people, and pioneering research, behind Jazz's unique scientific approach. The series was created to offer a behind-the-scenes look into the unique strategy and pioneering science and approach driving Jazz's leading pipeline assets across neuroscience and oncology. To learn more about Jazz's research and innovation in these areas visit: