The key to innovation? Compensation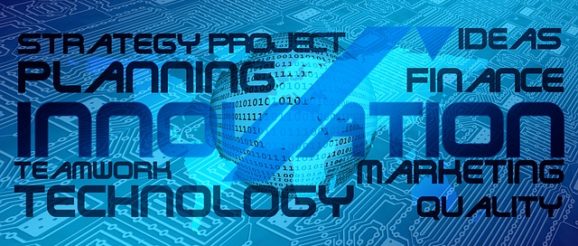 Innovation was the theme at this year's Boomer Technology Circle Summit, held in Kansas City, Missouri, this week. But in order to get innovating, you'd better get compensating.
"Charge is king," Gary Farrar, chief innovation and technology officer for Top 100 Firm BKD said during the innovation panel discussion. "If you pull people away from billable hours to an innovation project — well, you just don't do that. We've built a compensation program for that because it makes a big difference for people working on these projects."
Technology and technological innovation is a significant focus at accounting firms today. As Gary Boomer, founder of Boomer Consulting, pointed out, mergers and acquisitions between firms that are similar to each other have slowed down over the past year. Now, it's all about buying tech-focused companies to help firms innovate.
To be clear, technology and innovation are not the same thing, as Kacee Johnson, strategic advisor for CPA.com, noted: "Technology is a piece of innovation. Tech can automate services, but this can lead to commodification, or the 'Uberization,' of said services, which is a dangerous road to go down. You have to create longevity — that's innovation."
The tech corner of a firm, whether it's the IT department or a selected team of accountants the firm has chosen to train to innovate, need "a seat at the table," as Boomer put it. Right now, they don't have one. Marc Staut, principal and consultant at Boomer Consulting, noted that the reason for this is that oftentimes, the IT department is seen as a cost center. As long as this viewpoint persists, firms won't be able to move forward meaningfully with innovation with the understanding that it can add value and bring in revenue.
Of course, this leads back to the issue of fair pay for the value that tech staff bring to the firm. When an audience member asked, "How do you get people excited about and willing to adopt innovative processes and technology?" Boomer's one-word answer was simple: compensation.
"The role of tech over the past few years has created an awareness in firm leadership that something's going on and we have to change," Boomer said. "But I recently met with the managing partners of a firm who wanted me to address trends in talent, processes, and the marketplace. But during dinner at night, the conversation was just about how much the average partner compensation was, and the deferred compensation formula, whether it's right, and so on."
In other words, firms understand how important compensation is. It can't be ignored that salary and benefits are a huge factor in talent attraction and retainment. But firms have to expand that view to technology and innovation staff with an understanding of their value.
Remote work, for instance, is a major consideration today because the technology exists to support it. The option to work from home is not a favor to employees; rather, it is a necessary benefit today. If a firm doesn't offer the option, it is leaving top talent on the table.
For instance, Sandra Wiley, president of Boomer Consulting, said, "An hour commute becomes a two-hour benefit per day when an employee can work from home. That's a huge deal. Refusing a work-from-home policy means you lose out on top, top talent."
Ultimately, innovation isn't about "how," Boomer said, but "who." Once you attract and retain the right talent — with the right compensation — the ideas will come.