The New Wave of Innovation – Startup Zone HKTDC 2018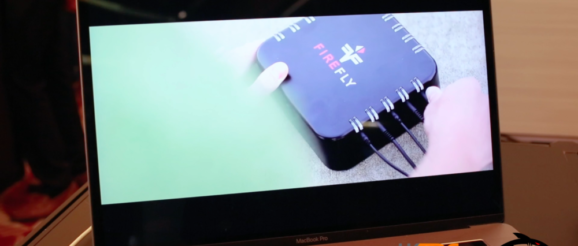 Watch a recap of the Day 2 at HKTDC Startup Zone 2018 in Hong Kong. This is the place where Korea, Hong Kong and Thailand come together to create the next big thing in tech making our lives easier and more fun!
Featured:
– James Shin, CEO at TG9.AI
– Kevin Wu, Founder of Titan International Technologies (FIREFLY)
– Oranuch Lerdsuwankij, Co-Founder & CEO at Techsauce
About TG9.AI
Coming from Korea, TG9.AI is a UX/UI solution for AI smart speaker with display. They provide gesture recognition with event-based image sensor solution for AI and IoT platforms and products.
About FIREFLY
You're hosting a celebration, and this is no time to be a dud. With FireFly's wireless fireworks firing system, you can launch fireworks straight from your mobile digital device. Design an entire show with up to 15 fireworks and sync them to music. Or take things slower and launch individual fireworks in manual mode.
About Techsauce
Techsauce is the leading source of all tech and business news in Thailand and Southeast Asia. Their on-the-ground reporters and home-field advantage make it the home of unique insights, analysis, opinion pieces and data on one of the most mature digital ecosystems in Southeast Asia.
About HKTDC Startup Zone
The HKTDC Hong Kong Electronics Fair (Autumn Edition) is the world's leading marketplace for consumer electronic products and technologies, at which worldwide industry players gather to share on and source for new products, innovative ideas and business opportunities. The Startup Zone returns in 2018 as an ideal platform for tech startups to get connected with manufacturing partners, suppliers, engineers, entrepreneurs and investors from around the world at the show. It is not only the stage for startups to gain exposure but also an ideal occasion to test and validate their ideas and products.
Did you miss Day 1? Check it out here.
The post The New Wave of Innovation – Startup Zone HKTDC 2018 appeared first on BeFast.TV.