Thermo Fisher Scientific Inc. (TMO) Handelsbanken 3rd Annual Life Science Innovation Day (Transcript) | Seeking Alpha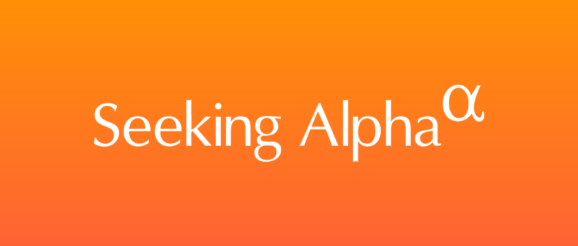 Thermo Fisher Scientific Inc. (NYSE:TMO) Handelsbanken 3rd Annual Life Science Innovation Day August 30, 2023 10:00 AM ET
Company Participants
Marc Casper – Chairman, President and Chief Executive Officer
Conference Call Participants
Mattias Häggblom – Handelsbanken
Mattias Häggblom
So good morning for those of you joining us in the U.S., and good afternoon for those over in Europe. A warm welcome. My name is Mattias Häggblom, I'm sector head of healthcare research here at Handelsbanken, and it's a great pleasure to welcome Marc Casper, Chairman, President and CEO of Thermo Fisher Scientific as this year's keynote speaker today.
As a reminder, investors on the call can send questions to me through e-mail or text message, and I will do my uttermost to tie them into my discussion with Marc over the next 25 minutes.
Marc, before drilling down to some of the key topics, I'll hand over to you for a brief intro of Thermo Fisher Scientific to set the stage. Welcome.
Marc Casper
Mattias, nice to see you, and thank you for the invitation today to talk a little bit about innovation and some of the things going on in Thermo Fisher Scientific.
In terms of the company, I think most of the participants know us, but we're a well-positioned industry leader. We have leading businesses that are focused on enabling our customer success and delivering differentiated value for all of our stakeholders.
High-impact innovation is one of the key things that drives our growth, and we have a great track record of delivering on that over many years. And in fact, many of the major scientific advances from the Human Genome Project 20-something years ago to really understanding how a molecule's biology are understood, are based on the technologies that we've innovated over the years. And we do it at scale. We invest about US$1.5 billion on R&D. We support that with significant capital investments as well and a very deep base of intellectual properties. So when I think to the future, we're really excited about supporting the major scientific advancements going on in the life sciences industry and playing a major role in that, and we look forward to the dialogue this morning.
Question-and-Answer Session
Q – Mattias Häggblom
So great. Thank you for the introduction. So Marc, when you joined Thermo Electron in 2001, became CEO and President for Thermo Fisher Scientific in 2009 and Chairman of the Board, 2020. Thermo at the time when you joined had 12,000 employees, and today, it's more than 125,000 colleagues. And today, it's roughly 80% services, consumables and 20% products. I think at the time when you joined, it was almost the opposite. So when you look back and reflect, what would be the key points in history that enabled you to steer Thermo to the place you are at now?
Marc Casper
Yes. Obviously, it's a credit to the team, right? And the journey that we've been on is really — was focused on a couple of things, right, which the first of which is we transformed the company that was focused purely on technology innovation to having our customers be successful with that innovation. And it sounds simple but it was a major transformation over a period of time. And to do that in a way that we could create value for our stakeholders, a real passion around continuous improvement in our PPI Business System. And that journey started in 2001. I joined as one of the senior executives and continued on that journey in 2009 when I became CEO.
When I think about it, we have built strong and trusted partnership relationships with the pharmaceutical and biotech industry. We have a track record of helping them bring molecules to market, and that allowed us to increase our impact through adding acquisitions, new capabilities, new services, and we have a great track record of capital deployment.
We've done some interesting acquisitions, whether it was Life Technologies or Patheon or PPD, things that ultimately made a significant impact to our customer success. And today, as we think about ourselves as an industry leader, we're enabling the golden age of biology. We're advancing precision medicine. We're actually advancing advanced materials, whether it's semiconductor-related or clean energy. And it's all based on our capabilities that we put in place over a long period of time.
When I reflect back over the last couple of decades, it's a proud history, but what's much more interesting and much cooler is how great the future looks. And we're so excited for what's ahead and that's what we're entirely focused on.
Mattias Häggblom
So staying on that topic, at your recent Investor Day, you talked about how Thermo is powering the golden age of biology. So please elaborate a bit more about what you mean by that and why these times are so compelling for both you and your partners?
Marc Casper
Yes. So when I think about the pace of change and innovation going on in the life sciences industry due to the understanding of biology, understanding disease, new therapies coming out that make a huge difference, it's going to have an enormous impact on society. The decades of research to understand genomics and proteomics is unlocking breakthroughs. And think about most recently what's going on around obesity or diabetes or even progress to get the first medicines around Alzheimer's, still a ways to go but incredibly devastating disease and you're seeing a better understanding.
Cancer, which used to effectively be a death sentence, more and more of them, the outcomes are stronger. And that's really — it's just getting started would be my view. And we play a leading role in making that a reality, right? We equip the labs that do the research. We work with our customers to get them new tools so they can improve their understanding. We, ultimately, on the medicine side can develop molecules for them, scale them up from production. We manage the clinical trials and design those clinical trials for them. And that ecosystem has really allowed us to be the backbone for the innovation going on in biology, and I think the future ahead is incredibly great.
Mattias Häggblom
So you alluded to before the scale as an industry that you have. You invest roughly $1.5 billion per year in R&D, more than any of your peers through 7,000 of your scientists. So how do you know what will make a good investment when you start a new initiative?
Marc Casper
Yes. So when you think about the way that we've had the track record, part of it is we have incredible expertise in the areas that we play, right? We built very strong teams. We attract the best post-docs, PhD candidates into our organization that really have ultimately and build the relationships with the key opinion leaders. So that dialogue between our technologists and the leading scientists is incredibly close-knit. And what we ask for is what's the hardest problem you're trying to solve as opposed to, are customers designing the solution, we really understand the problem and then our scientists work on developing breakthrough solutions for that.
And it's really an iterative process but one that we've really had a great track record on. And we've driven strong organic growth because of the innovations that we've had. And the company is well known for what we do in mass spectrometry and electron microscopy, bioscience reagents, and we do it at scale. We do it with speed and it's been pretty remarkable.
One of the things that I think I'm very particularly proud of is that if you think about COVID, how quickly we were able to scale solutions that were needed, right? That was just the passion and expertise of our teams. We're able to develop the qPCR tests and help our customers innovate on the vaccines. Those things where our scientists kind of working day and night to help support that and make it a reality.
Mattias Häggblom
So people are used to genomics but we're increasingly talking about proteomics, and Thermo recently launched a new mass spec. And although mass spec has been around for ages, you sound particularly excited about Orbitrap Astral, which is the name of the product, so the biggest advancement in 15 years. So why is it so compelling?
Marc Casper
Yes. So — and I tried at the Analyst Day, and I know you participated, is the following, which is every year, every company is going to say their product launches are great. No one's just going to say that we're launching a bunch of lame products this year, right? So what I tried to do, especially given that the investment community, I think been relatively well is say this one is actually different, right? And the last time I used some of the words was really back in like 2005 when we launched the Orbitrap, right?
So this product is — has speed, high sensitivity and deeper coverage such that in protein research, it enables breakthroughs, right? It's taking work that used to take days and weeks and you can do it in 10 minutes. And that allows for whole new experiments to be done. The feedback from the customer base has been overwhelmingly positive, right? The early adopters, the folks that have brought their samples into our labs have been blown away.
And in fact, I was in China last week. And I was meeting with one of the leading universities and with the dean of the school of life sciences, one of the world flagship institutions in the world. And he had his staff with him. And actually, the Astral was actually the topic they brought up about how excited they are to be going to the employing that technology and sort of they've seen what's been published on it. And it's just how they're already thinking about how they can advance their proteomic research is pretty amazing. So we're very excited about the launch. And ultimately, there'll be subsequent launches that come out based on this technology as well.
Mattias Häggblom
So Thermo was early investing in manufacturing capacity with the acquisition of Brammer Bio in 2019, and you've done some bolt-ons in addition to that since. And recently industry participants have reported weakness in its cell and gene therapy business. Maybe that's temporary. But also the U.S., the payer model for some of these innovations remain a bit unclear. So why was it obvious to you that Thermo had to invest into this feed? And what is your latest view on the promise of cell and gene therapy?
Marc Casper
Yes. So Mattias, when I think about cell therapies and when I think about gene therapies, they're making an enormous difference in curing diseases, right? I mean, which is — it's spectacular in terms of the science. It certainly hasn't developed as fast on the gene therapy side as I think some of the optimism in 2016, 2017. But nonetheless, there's great progress and medicines are being approved.
The way that we've thought about the market is, one, is we support the research work, right? So our tools are key enabling tools. You see that in the Gibco cell therapy technologies that we have and we help drive that. And you see that in the basic tools used on gene therapy. The big challenge here is cost, right? And what we decided to do is ultimately build the experience to help the innovative life sciences companies, biotech companies drive the cost down so more patients can benefit from these medicines, right?
And what we did is we built that scale, certainly gene therapy or viral vector manufacturing capabilities. And our goal with our clients is to drive the cost down meaningfully so that more and more patients can benefit. It's going to be a journey. It took 20 years or so on the monoclonal antibody side. And we're going to try to do it as fast as we possibly can because it's worth it, right? The cures that are being brought out are huge, and if we can make it affordable, it will get adopted more significantly.
Mattias Häggblom
So investors often bring up the fact that they love the tools and supplies business model. Of course, it's very sticky, the razor-razorblade model often simplified. But you've said something interesting in a recent talk that I came across in my prep for this discussion that sticky can also mean trapped from a customer point of view. So how do you avoid having customers that eventually feel trapped?
Marc Casper
Yes. So one of the things, and it's something I always talk about openly, right, which is one of the things in the strategy that we designed which I actually think is different than most of how the industry works is we actually try to make it, remove the friction, meaning if a customer doesn't feel good about our performance, that they feel like they have an exit, we will actually help them with that exit. And so why did we do that? Because as a multi-line company, we want customers to want to do more and more business with us but also feel like they can hold us accountable if we're not performing.
And if I think about a couple of our largest customers in the dialogue that we've had over the years, this dialogue will go something like this, which is, on the surface, it appears risky that we're doing so much business with you across so many things. But the reality is you're so committed to our success and you're so focused on helping us that we're actually derisking the activity by working with you. And that's really what we're doing and I think it served us well. I think it was phenomenal, actually, in the pandemic when supply chains were disrupted.
A lot of companies did very aggressive actions on pricing or cut customers off. And I think we did a very good job of allocating supply and treating our customers the way we'd want to be treated. And I think we exited that period a much stronger industry leader.
Mattias Häggblom
So I guess we can't have a conversation without touching upon China. Thermo has been in China for 40-plus years and you mentioned you were on the ground last week. Some of your peers reported a steep weakness in the end of Q2. The exit rate was very depressed compared to historical trends. So perhaps talk about the short-term dynamic as well as the long-term potential you see in the country.
Marc Casper
Yes. So it was good to be back, right? And I went from two different lenses. I'm the Chair of the U.S. China Business Council so I went leading a delegation of Board members of the largest American companies and had a chance to interact with Premier Li and many members of government. And I also had the chance, as the CEO of Thermo Fisher, visit a number of our customers and do a global town hall for our Chinese colleagues and a bunch of other things, business reviews, et cetera.
So I think I came away with a pretty good feel for what's the state of things today, right? We were surprised at Thermo Fisher about how this year has played out in China. Actually, our expectation was Q1 would be recovering as zero COVID lockdowns had exited and that the economy would strengthen during the course of the year. That was what was embedded in our outlook. And Q2 abruptly slowed down. And so what I came away with on the short term is it is not a life science tools and diagnostics issue. It is a business confidence issue and a GDP sort of growth issue that's going on, right? And I came away with a high degree of confidence that this is a market phenomenon, which we haven't seen that often. Certainly, in the last 20 years, we've seen periods where end markets where the economy is slow but not as abruptly.
And the government is very focused on that in terms of spurring GDP growth, which is actually why we had such constructive dialogue about how to make the environment better for investments and so forth. When I think about the midterm, actually, the prospects are quite good, right? There'll be geopolitical tensions. Those are real. That will continue. But in terms of life science tools, the focus on a healthier China, innovation, those things, China is going to be one of the fastest, if not the fastest-growing end market for the foreseeable future.
So I'm quite bullish on an understanding that the growth won't be as strong as the 2010 to 2019 period but continue to be a good growth market. So I feel like we've got a couple more quarters of more muted growth, if you will, in China before things start to recover.
Mattias Häggblom
So there's an incoming investor question related to China as a follow-up. I thought it makes sense to bring up here. So there's been headlines out there about unprecedented anticorruption crackdown sweeping through China, creating cautiousness in particular for hospital purchasing. While your channel is not necessarily the hospital channel primarily, maybe there may be indirect effects with less clinical trials starting during such phase, less appetite to purchase instruments from large Chinese CROs and CDMO industry. What is your perspective on this? Or are you confident that this recent weakness is solely driven by the macro cycle and lack of GDP growth that you referenced?
Marc Casper
Yes. So in terms of the market dynamics that the industry has experienced, I don't think it has anything to do with the more recent focus on anticorruption. So I'd say sort of what's been reported or sort of how the first half of the year has played out, I think it's a separate factor.
When I think about anticorruption, I remember the campaign, I think it was 2015, I may be off by a year or so. So this is really good for multinationals, right? Anything that can do, can happen to make sure the economy is clean so that multinationals can be successful, that is a midterm win. For us, the hospital market is not, as you said, a big end market for us in China. We welcome the scrutiny and the tighter regulations so I think that will help us. And there definitely will be some level of dampening effect. So I think in businesses that are very exposed to the — multinationals very exposed to the hospital market, they probably see some effect right on many quarters, but there'll be some period of time for sure.
Mattias Häggblom
That's clear. Thanks for that. In terms of capital deployment and M&A, I mean, your industry has a few super large companies and then 100-plus smaller ones. But for Thermo now with $44 billion and growing revenue, so to say, many of those smaller companies don't really move the needle for you. So where does revenue contribution come in when you screen for transactions in your ranking? Or does not size matter at all? You just have to do more of them.
Marc Casper
Yes. When I think about capital deployment, size of a transaction is not particularly a meaningful screening tool. What we think about is, will an acquisition actually strengthen the company in a meaningful way? Will customers value the transaction? And will it create shareholder value? We're very focused on risk-based analysis, on value creation, meaning that we understand the risks of a transaction so that if a downside case happens, that we can generate a reasonable return to our shareholders. And if good things happen, then we can generate spectacular returns.
If I think about the five years ahead, we'll probably deploy about $75 billion of capital on M&A repurchases, dividends. So it's a substantial amount of money. Our industry is incredibly fragmented, right? And if you think about it, the top 3 players probably have around 40% market share in total together. So there are hundreds of smaller companies and some larger ones. And you'll see us be active and disciplined. And I'm excited about that but we're not impatient with it, right? You do it at the right time with the right deals where you feel like you're going to — the work is going to generate a return for your shareholders.
Mattias Häggblom
And a follow-up, staying on the subject of capital deployment. So some people were surprised when you went into the CDMO business with Patheon back in 2017. But people who knows the CDMO industry, knows it's very fragmented and maybe top 5 has — or had 25% share. So perfect for someone like Thermo to continue to roll up and grow. That said, going into the CRO business, PPD perhaps surprised more people because it's more consolidated, like 5 — placed at maybe 75% market share. And some would view it as perhaps less scalable because it's more people-intense. So why — help us understand the rationale behind the combination of the two?
Marc Casper
Yes. So when I think about the CRO space, the first thing is, we're very planful in sort of how we expand our capabilities, right? And if I think about a multiyear set of discussions with customers about where can we be helpful, what are they looking for, we felt that adding leading CRO capabilities would be something that we could actually help scale better, right? We demonstrated that in the contract development and manufacturing space. We took a good platform in Patheon. We added it to the platform we had in Fisher Clinical Services. We invested in it, accelerated the growth, really built a reputation with our customers.
We started the industry. We thought PPD was the right entry, the #2 player in the field. We've been investing in it. You see us do our first bolt-on acquisition to add new capabilities and scale it. And the customer feedback has been great. We want a significant amount of new business to support it. The growth has been very strong, and our job is to win business and do a great job for our customers, which is I think when you look at our whole portfolio, our businesses are made up of #1 or #2 position across all of the different technologies that we're in, all the different service lines, right? So we're excited about what we're doing in the CRO space, and we'll go out and build that business over time, mostly organically in terms of how we do it.
Mattias Häggblom
So incoming investor question here around your long tenure as CEO. Investor wants you to reflect on the complexity of the Thermo business model, how it's changed over time and how you deal with that complexity, time allocation, organization, incentive structure.
Marc Casper
Yes. So the way that I've always thought about it is it's interesting. Every year, I start out with our top 300 executives literally the first couple of business days of the year. In 2020, in January, I got in front of the team and said, it's all about speed at scale, right? This was before the pandemic was apparent, et cetera. And what we do is keep the organization in our business units as entrepreneurial as focused on winning versus their stand-alone competitors with the benefits of the power of Thermo Fisher Scientific.
So we give a tremendous amount of autonomy to our frontline, an authority to our frontline commercial people, our manufacturing executives so that they're the very best at what they do, but they also know that they're supported by the whole. And we're constantly looking through our PPI Business System. We're finding a better way every day and simplifying the company so that we continue to be excellent. And anything we can do to simplify things that will make us stronger, we're always open to it.
Mattias Häggblom
And maybe the final question before we close our session is also an incoming question. Software is playing a more important role in many industries. You've done some bolt-ons, if I'm not mistaken, around PPD and adding digital capabilities. So what is your perspective around software and the importance of having good software where to be able to serve your customers? And where are you today?
Marc Casper
Yes, so incredibly important. Now if you think about our many billion-dollar instrument business, software is the heart of that, right? Obviously, you have to be great at physics and optics and some things around that. But nonetheless, it's all about the software in terms of processing the data and the user experience. And it's very important to our success and we apply it.
And often the software goes around an additional product or service, and that's how we do it. We can have some businesses that are purely software-related businesses. I think it becomes more and more important. We've been adopting artificial intelligence and machine learning for many years. It enables our innovation. And I think with some of the breakthroughs on generative AI, you'll see more and more of that as part of how we're going to serve our customers over time.
Mattias Häggblom
Good. Thank you so much, Marc. I'm grateful for you setting aside time to join us this morning, and I wish you and Thermo Fisher Scientific a successful time ahead. That will conclude our third Annual Life Science Innovation Day. Thanks to all those who helped us put this together. Thanks to the companies. Without companies, no conversations and no meeting. And with that, stay safe and healthy. Thanks again, Marc, and all the best.
Marc Casper
Thanks for having me. Have a good day.