These Housing Industry Partnerships Pave A Path To Innovation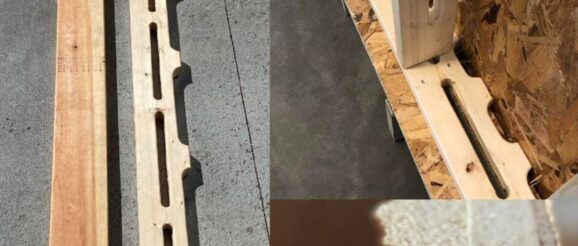 LP Building Solutions opened the LP Innovation Center in collaboration with the Natural Resources … [+] Research Institute at the University of Minnesota Duluth.
Recently global building products manufacturer LP Building Solutions hosted the grand opening of the LP Innovation Center located at the Natural Resources Research Institute at the University of Minnesota Duluth. This partnership will focus on catalyzing innovation in engineered wood products and applications.
Its launch comes at a time when wood solutions are concurrently being embraced and debated by the industry, while also being challenged by other factors, such as wildfires, tariffs and feasibility concerns on strength and sustainability. With so many pressures, it is critical to create collaborations that can withstand commercial mandates, spotlight bold ideas, and provide education that prompts action.
With the LP collaboration for instance, they chose to partner with the Natural Resources Research Institute (NRRI). The institute, run by executive director Rolf Weberg, is an impartial, science-based organization to help develop and deliver research on natural resources and environmental management.
"We don't advocate for products, we advocate for excellence in engineering," he said. "Collaboration between the public and private sector is important because it allows us to leverage each other's capabilities to reduce risk and explore new applications, like materials that might improve the market."
William Richards is the editorial director and co-founder of brand development firm Team Three and has spent the last several years studying the mass timber process, including in an upcoming book.
"In this process and others, collaboration is critical for the architects, builders, owners, and land/forest owners who constitute mass timber's ecosystem," he said. "Public/private partnerships have played a big role in the last decade to advance mass timber, including competitions to fund compelling projects that pave the way for others to follow."
Collaborations will be critical for the industry at large to achieve long-term success that he measures with four factors.
"Affordability, sustainability, and resiliency are related qualities that reflect long-term success," he said. "I think the fourth that makes a lot of things possible is visibility. Even today, there are a lot of pockets of innovative activity that aren't well known or documented or disseminated, which is natural because when you're truly working hard, day and night, to create something, it's hard to stop and think about your visibility or the awareness that others might have of your great idea."
Collaborations facilitate the process of creating, testing, refining, and elevating an idea. So, while he points to affordability, sustainability, and resiliency as critical, awareness is equally necessary. Fortunately, collaborations can be an excellent tool to broaden visibility.
For instance, NRRI and LP have created a symbiotic relationship by creating the Innovation Center to learn from the customer experience. With two separate and supportive audiences, the partners will work on ongoing research on wood utilization that will benefit LP with the development of its product line and inform the institute's efforts at the same time.
Innovation For Entire Product Life Cycle
"To truly innovate, you need to solve a pain point," said Brian St. Germain, the director of siding technology at LP Building Solutions. "In order to solve a pain point, you have to experience it yourself and then come up with solutions. We have an actual house to go through the installation process, and in so doing, figure out how we can improve the product and speed installation, including getting it to the job site and long-term maintenance. All of that comes into play."
The center features a full-scale mock house, display wall, and small-scale fabrication shop, so LP can evaluate and optimize installation and application methods for engineered wood building products, while allowing NRRI scientists and engineers to also develop new products.
The collaborative workspace is looking for broad solutions that fit builders of all sizes, from local to regional, and up to national builders. While broad in scope, the Innovation Center's workspace is just one aspect of the extensive research and development that LP does to bring product to market.
St. Germain says the Nashville-based company has other laboratories to test durability of products, exposure to natural elements, along with research into raw materials. Then, with NRRI, LP is able to perform hands on applications of the end use of its products.
Plus, LP's sustainability specialist, Lydia McWilliams works on the certifications associated with the product's environmental impacts. She tracks certifications on life cycle assessments and environmental product declarations that prove LP products are carbon negative, which the company has for its SmartSide product line. The company's highest volume raw material input is sustainably harvested renewable wood fiber, and 100% of the trees it uses are sourced sustainably through certified programs.
Taking it to Code
Previously Weberg worked on thermally modified timber, even creating the specification for that product line. From that experience, he says that being able to influence building codes typically results in being able to influence product development. In the case of the collaboration with LP, there may not be a direct impact on codes, but he anticipates having conversations related to it.
Richards shares another story of collaborations leading to code updates.
"Mass timber has been on an upward trajectory for several years now," he said. "In that case, it was about proving the ability of cross-laminated timber (CLT) and glued-laminated timber (glulam) to carry the weight of ever-taller buildings and their ability to withstand fire rating tests. Those achievements pushed mass timber into the 2021 IBC code update, thanks to the efforts of the architect Susan Jones and others, which may be applied in lots of places as a model code, but also reflects some of the local code allowances that have been in place for several years."
Stabilizing Uncertain Future
Another significant benefit from partnerships is building a brain trust to help combat an uncertain future. In the housing industry, extreme weather events are threatening not only existing housing stock, but also putting the natural resources that supply future home construction at risk.
LP is benefiting from NRRI's alliance with local and state governments, public and private forest and landowners, environmental organizations, and conservation agencies as together they actively study climate change on the country's forests.
"We are developing a tool called Forest Change Assessment and Simulation Tool (ForCAST) to provide information to better understand and plan for an uncertain future," Weberg said. "It takes into account impacts of climate change that we are anticipating, wildlife habitat, species migration, forest staying intact, social valuation, along with harvest patterns considering all of those factors so we can actively understand what resources will look like today and tomorrow."
NRRI is launching the ForCast tool to look at future modeling of natural resources, like this screen … [+] shot shows as the level of habitat suitability for game species in the year 2040.
LP helps NRRI understand what products would be relevant to those examples. Then, the partners can look at where the industry is headed and make proactive, strategic decisions.
"We need a balance of being prepared and smart at the same time," he said. "With the forests changing, going after a major CLT opportunity with the kinds of trees that we have tomorrow will not be a great investment because trees will be smaller. We can look at ways for something that might look like CLT and perform like it, what will it be a decade from now and what do we do to prepare for it, driving sustainability and resilience questions at the same time."
Another way to combat climate change challenges is to develop products and processes that are able to sequester carbon, such as mass timber.
"Mass timber buildings constructed with CLT or glulam sequester carbon, storing it inside the timber's fibers for the life of the building," Richards explains. "They are a fraction of the weight of buildings made of concrete and steel. As prefabricated panels, they can be built in a fraction of the time of buildings made with concrete and steel, thereby lowering their embodied carbon. Many of the pieces used to make a mass timber building may also be reused or recycled in 20 or 30 or 50 years if it's decided that the building is no longer useful."
Other collaborations are being fostered to focus on the sustainability element. Jon Pues is the inventor and founder of EcoSmart Construction Stud and is about to launch a partnership with a Washington-based manufacturer to start producing the EcoSmart Stud he designed.
The EcoSmart Construction Stud is routed to be lighter, easier to install and product much more … [+] efficient buildings.
The basic premise of the product is to remove unneeded material from a traditional exterior stud, leaving slots in the stud. The slots can be filled with spray foam and blown-in insulation to fill the gaps, which raises the R-value of the stud and reduces thermal bridging, so the building can stay warmer in the winter and cooler in the summer.
With that said, the 2×8 EcoSmart Stud reduces energy use and CO2 emissions of a home by 40% depending on the climate zone it's in. The new stud also fits into current construction processes and doesn't need additional training. It can even speed up the building process because the new slots allow an installer to run electrical wiring without additional drilling.
Using EcoSmart Studs in the wall assembly increases the insulative value of a wall over the actual value of solid 2×6 studs with fiberglass insulation. With the EcoSmart Stud, insulation fills more space instead of wood, which doesn't insulate as well, so the building stays at the desired temperature longer.
Concept testing has shown that the EcoSmart Stud can insulate an exterior wall 148% more efficiently and reduce energy bills by 62% when it is used with triple pane windows. Transportation is part of the equation as well. One railcar of EcoSmart Studs is potentially 34 tons lighter, saving 30% in transportation and CO2 emissions.
Tomorrow's Smarter, More Strategic Industry
It's promising to see collaboration in the industry. In my years at data and media company Zonda, I was involved in several concept projects that tied together educators, manufacturers, architects, builders, and developers who all worked toward a common goal and then shared that learning across the industry to elevate standard practices.
These projects, and other partnerships like LP and NRRI's, will be able to reset the foundation for housing to be smarter, greener, more efficient, and all that it needs to be in today's incredibly difficult market. And, I would be remiss not to mention the ultimate champion of housing collaboration, Jacob Atalla from KB Home, who embodies the spirit of true collaboration in everything he does.