Top 5 Trends Impacting Digital Business Innovation – CEOWORLD magazine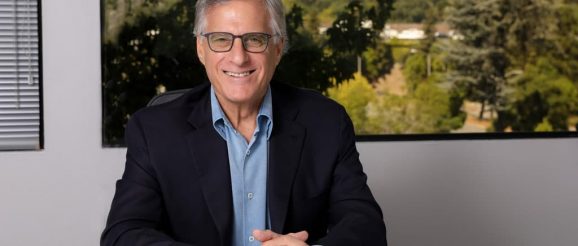 The pandemic has reshaped our world, causing companies in every industry to reinvent, or at least rethink how they do business, how they meet customer requirements for more personalized experiences, and even how they optimize their supply chain and 3rd party partnerships.
At the same time, climate change is also forcing these companies to look at how their actions are impacting the environment. As a growing number of companies shift more of their business processes, products, and services online, they are looking to advanced technologies like edge computing, IoT, 5G, and composable application development to improve efficiencies and unlock new revenue streams, while simultaneously sharpening their focus on sustainability to help minimize the likelihood of catastrophic events and ultimately reduce their carbon footprint.
In addition, these next-generation technologies are giving rise to new opportunities for individuals, with "business technologists" becoming an increasingly important role within organizations that are embarking on a digital transformation journey. 
Without question, we are in the midst of unprecedented changes. Companies continue to find ways to digitally transform their businesses by simplifying and hastening the development of innovative solutions that deliver real business value, both today and in the future.
Here are the top 5 trends impacting digital business innovation today:
When a situation can be analyzed and responded to in real-time through automation or human-machine collaboration, organizations can respond to avoid adverse outcomes and address concerns around sustainability by optimizing energy use, utilizing fewer resources, and reducing their carbon footprint.
The future of computing lies at the edge, with software running everywhere and applications built to take advantage of the proliferation of real-time data. As our digital and physical worlds become more connected, the ability for data and events to be processed and responded to in milliseconds will become even more critical – and advanced technologies such as IoT, 5G, and composable application development, implemented as digital strategies (driven in part by business technologists) will make it all possible.
Written by Marty Sprinzen.
Have you read?
Shervin Pishevar, on How Miami Became America's Next Tech Hub.
Sheikh Youssef Al Shelash: Building Better Housing for Families.
Mark Morro Discusses the State of LGBTQ+ Inclusion in Aviation and His Legacy as an Openly Gay Airline CEO and Industry Chairman.
The WOW Factor: How to Deliver an Amazing Customer Experience Every Time by Benny Marotta.
Nils Larsen, Manager, On Managing Risk and Building an Investment Strategy that Fits Your Goals.
How to become a fully connected leader by Mel Kettle.