University of Minnesota is launching a medical industry innovation conference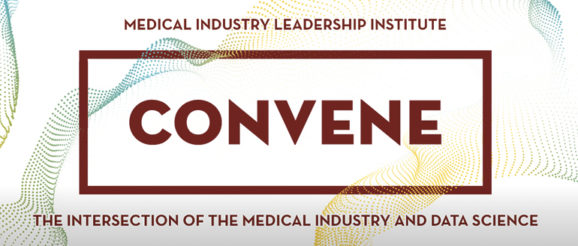 The Medical Industry Leadership Institute (MILI) at the University of Minnesota's Carlson School of Management is launching a new conference called Convene.
The conference is Oct. 3 at the Carlson School in Minneapolis; its theme this year is the intersection of healthcare and data analytics. John Hammergren, the chairman and CEO of McKesson Corp., is a featured executive spotlight in the afternoon.
"We've designed the conference to be provocative — to expose the tensions that emerge when artificial intelligence meets human intelligence. We must convene and address these issues so that we can optimize the value of new technology and data science in healthcare," Dr. Archelle Georgiou, an executive in residence at MILI and one of the conference organizers, told Medical Design & Outsourcing.
"The really unique thing about it is that we will be featuring professors and researchers here from the University of Minnesota — the Carlson School and beyond — paired with industry professionals. We'll be talking about research and how its applicable in the industry," MILI's director Jessica Haupt explained earlier this year.
MILI's leadership partly decided to inaugurate the conference after receiving a roughly $1 million donation a year ago from a large corporation, according to Haupt. Major supporters of MILI include UnitedHealth Group, Boston Scientific, Medtronic, Accenture and Pfizer.
Established in 2005, MILI has a mission to "shape the future of the medical industry and drive innovation through cutting-edge leadership education, research, and market development," according to its website.
MILI includes an Executive in Residence (EIR) program comprised of healthcare industry leaders who share their professional expertise. MILI's Medical Industry Valuation Lab conducts rapid market assessments for of potential medical innovations, with students in the lab producing more than 30 analyses per year. The 10-year-old lab has evaluated hundreds of innovations from Fortune 500 companies, hospitals, medical device manufacturers, startups, nonprofits and individual inventors.
A driving force behind MILI has been University of Minnesota finance professor Stephen Parente, who for many years was MILI's director. Parente is presently President Donald Trump's nominee to serve as Assistant Secretary for Planning and Evaluation in the U.S. Department of Health and Human Services.
From the Hospital Bed to the Finish Line
Heidi Dohse was diagnosed with a rare arrhythmia in 1982 and has been 100% pacemaker dependent for over 30 years. With the help of wearable devices, she has been able to pursue her dream to become a competitive cyclist.