University of Mississippi receives federal grant to advance biotechnology innovation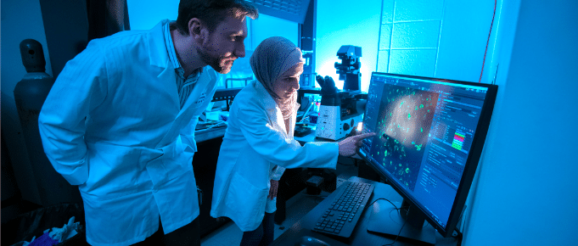 The University of Mississippi has launched the Southeast Biotech Collaborative (SEBC), a consortium of more than 30 public and private organizations that are leading an effort to develop a regional strategy for the advancement of biomanufacturing capabilities.
On Monday, the U.S. Department of Commerce's Economic Development Administration announced that it chose the SEBC over 181 applicants for a Phase 1 Strategy Development Grant to further the consortium's goals.
This federal investment will support strategy development to grow the region's biomanufacturing capabilities over the next 5-10 years. It will enable the SEBC to conduct several strategic activities, including developing comprehensive plans to recruit biomanufacturing companies to the region, improve access to capital, augment workforce development capabilities, and build commercialization mechanisms.
"This is an incredibly exciting day for the University of Mississippi and other members of the SEBC," Ole Miss Chancellor Glenn Boyce said. "The students in this region are some of the best and brightest in the United States. This program is an investment in them and will support their ambitions of starting, building, and catalyzing an ecosystem of innovation in the region."
Created under the CHIPS and Science Act, the Tech Hubs Program, awarded the grant. By investing in U.S. regions, the program aims to transform them into globally competitive innovation centers.
"The Southeast Biotech Collaborative is on the path to transforming research and development in our region," U.S. Senator Roger Wicker said. "This planning grant is a positive step that will help this Mississippi-led coalition compete on a global scale."
The SEBC's mission is to boost biomanufacturing capabilities, reduce drug shortages, and ensure U.S. leadership in biotechnologies.
As part of the mission, SEBC members are actively collaborating to accelerate and deploy technological advancement in biomanufacturing, biologistics, and precision population health for next-generation competitiveness in biotechnology by building off the region's strengths, closing regional gaps, powering bi-directional commercialization activity and de-risking tech transfer.
Future activities for the consortium include:
Recruiting biomanufacturing and biologistics companies to the region through incentives and other support
Improving access to capital for biotech startups and scaleups through new funding channels and investor networks
Expanding workforce training programs and building talent pipelines to meet demand for biotech skills
Developing commercialization infrastructure to help researchers launch startups and transfer IP out of universities
Targeted development of sites, facilities, and infrastructure to support the biotech hub
Members of the SEBC include private sector companies, state governments, trade associations, institutes of higher education, investment firms, historically Black colleges and universities, tribal governments, economic development organizations, and workforce groups.
The post University of Mississippi receives federal grant to advance biotechnology innovation appeared first on SuperTalk Mississippi.