Unleashing Innovation: Intel and SAP at the 2023 SAP for Utilities Event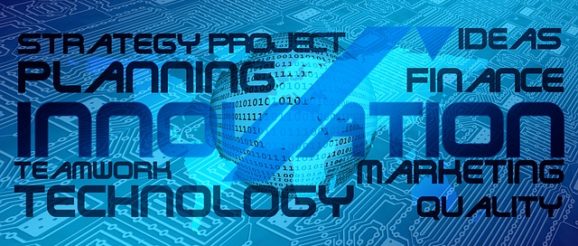 Get ready for a blend of technology and innovative thinking at the SAP for Utilities Event in Chicago from October 9th to 11th. This event will showcase an exciting collaboration between Intel and SAP, offering utilities companies an edge solution that redefines their operations in the digital age.
The collaboration between Intel and SAP brings forth a solution that joins together cloud and Intel's new edge native software platform. The partnership dives into the world of AI, ushering in possibilities such as predictive maintenance, computer vision, and augmented reality. Real-time data from devices like cameras, RFID, and sensors is fed into core utility processes, and a multi-access edge compute system merges logic, telecom, edge services, and Intel hardware. All of this connects seamlessly with SAP's cloud environment. By harnessing Intel's computational prowess and SAP's data expertise, this collaboration optimizes operations, reduces downtime, and offers cost savings for utility companies.
The combination of technologies from this partnership provides enhanced security, advanced asset management, improved field service capabilities, and an elevated customer experience – the ultimate goal is to establish a secure, high-performance horizontal platform enriched with AI/ML, 5G connectivity, and cloud computing capabilities.
"This collaboration showcases our commitment to security, enabling organizations to strengthen their defenses and safeguard their critical assets effectively. The possibilities that this partnership brings are truly exceptional, and we look forward to empowering our customers with unparalleled security measures and delivering a brighter, more secure future." – J. Michael Sullivan, National VP Utilities, SAP
"Intel and SAP, through their decades long collaborative relationship, have helped businesses make better, more informed decisions through technological improvements. The new platform for edge-native software extends this partnership to the edge, allowing AI to drive real business value to our utilities customers." – Michael Bates, GM of Intel's Energy Center of Excellence
Join industry leaders, experts, and tech enthusiasts at the SAP for Utilities Event where we will showcase a use case on this innovation focused on increasing resiliency and protection of electric sub-stations.
Don't miss the SAP for Utilities Event from October 9th to 11th. Register now to witness Intel and SAP's synergy shaping the future of utilities and prepare for smarter, more efficient, and innovation-driven utilities operations.