Vegan Festival Alert: Seoul's Innovation Park Welcomes You to a Weekend of Vegan Delights and Italian Vegan Magic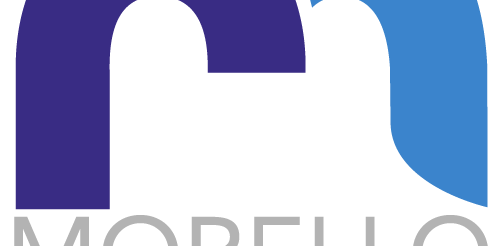 Are you ready for a plant-based party like no other? Seoul's Innovation Park is about to host a mouthwatering celebration of all things vegan this coming weekend, and you won't want to miss it. Whether you're a seasoned vegan, a curious vegetarian, or just someone looking to explore the world of plant-based cuisine, this festival promises a delightful experience filled with vegan items, Italian vegan dishes, and a variety of events.
A Vegan Extravaganza in Seoul's Innovation Park
Imagine a place where every bite is cruelty-free, every sip is plant-powered, and every dish is a celebration of nature's goodness. That's what you'll find at the Vegan Festival in Innovation Park this weekend. With the growing popularity of the vegan lifestyle, this event is set to be a gastronomic paradise for vegans and vegetarians alike.
Vegan Items Galore
One of the highlights of the festival is the abundance of vegan items available for you to discover and savor. From delectable vegan pastries to innovative plant-based meat alternatives, the festival will showcase a wide range of products that are not only delicious but also aligned with a vegan diet. You'll have the chance to explore and sample these items, making it a great opportunity to stock up on your favorite vegan pantry staples.
Italian Vegan Delights
Italy, known for its rich culinary traditions, is joining the vegan movement in style. At the festival, you can indulge in Italian vegan dishes that pay homage to Italy's heritage while being entirely plant-based. From vegan pizza with creamy cashew cheese to pasta dishes bursting with fresh, seasonal vegetables, you'll experience the flavors of Italy without compromising your vegan values.
Events to Feed Your Mind and Soul
The Vegan Festival is more than just a food fair; it's a holistic experience. Throughout the weekend, there will be a series of events and activities that cater to your mind and soul. From cooking demonstrations that teach you how to whip up delectable vegan dishes at home to insightful talks on the benefits of a vegan diet, you'll leave not only with a full belly but also with a wealth of knowledge and inspiration.
Connecting with the Vegan Community
One of the most rewarding aspects of the Vegan Festival is the opportunity to connect with like-minded individuals. You'll be surrounded by a vibrant and supportive vegan community that is passionate about the same values and lifestyle choices as you. Whether you're a veteran vegan looking to share your experiences or a newcomer seeking guidance, this festival is the perfect place to foster new connections.
In conclusion, the Vegan Festival in Seoul's Innovation Park this weekend is a not-to-be-missed event for vegans, vegetarians, and anyone curious about the world of plant-based cuisine. With an array of vegan items, Italian vegan dishes, and enriching events, it's a celebration of compassionate living and culinary innovation. Mark your calendar, invite your friends, and get ready to embark on a vegan adventure that will tantalize your taste buds and nourish your soul.
Join us at Innovation Park this weekend for a plant-powered festival that will leave you with a heart full of compassion and a belly full of delicious vegan delights.