900 technology companies drawn to Hong Kong amid city's innovation drive, but business leaders call for targeted policies to support their fields | South China Morning Post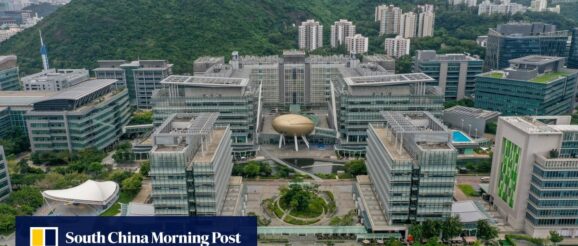 Both factors would help the company to quickly ramp up its clinical research and commercialisation efforts, he added.
"Clinical data generated in Hong Kong is recognised globally. Biotech has been identified as one of the key areas that will be actually prioritised and supported by the government," Zhou said.
The city could serve as a stepping stone for the company to expand into markets in Southeast Asia and the rest of the world, he said.
The company is headquartered in the mainland city of Nanjing and has research centres in other parts of the country and the US. It generated about 6.3 billion yuan (US$861 million) in revenue by the end of last year.
Zhou said about 70 per cent of the figure had come from innovative drugs targeting oncology and the central nervous system, as well as autoimmune and anti-infective diseases.
Simcere is also among the 30 companies establishing a local presence after being contacted by the Office for Attracting Strategic Enterprises (OASES).
The government initiative launched last December in a bid to entice cutting-edge companies specialising in healthtech, artificial intelligence and big data to set up in the city.
Authorities earlier this month said the partnering companies had pledged to invest about HK$30 billion (US$3.8 billion) in Hong Kong and were expected to create about 10,000 jobs, most of which would be scientific research or managerial positions.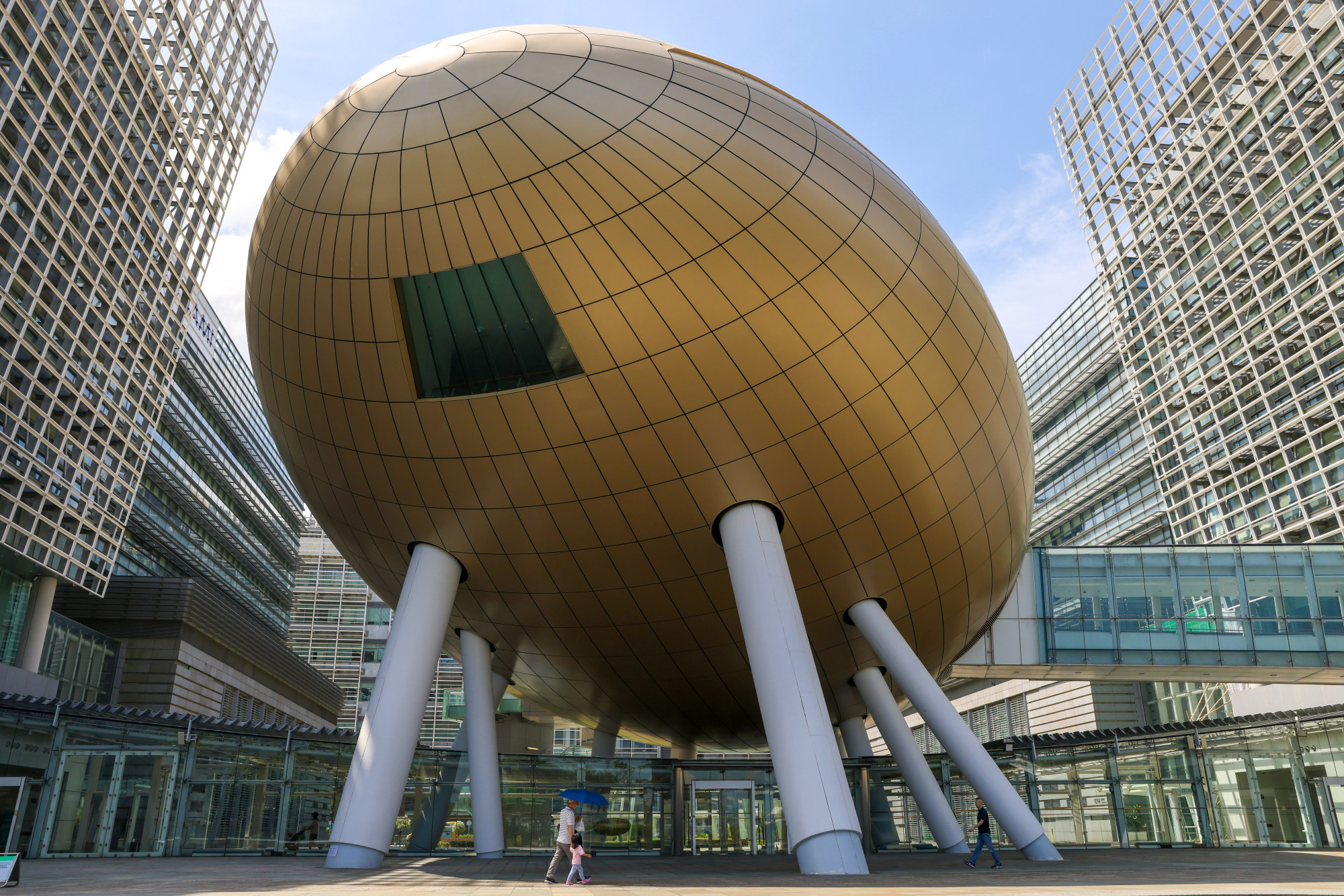 Lawmaker Duncan Chiu, who represents the information technology sector, described the increase in companies setting up shop in Hong Kong as remarkable, since start-ups were generally struggling to raise funds amid a global economic downturn.
"Whether it is a large corporation or a growing business, the process of opening new offices or transferring research and operations requires careful consideration and a lengthy procedure," he said.
Simcere's Zhou said the company was developing a new cancer therapy as part of its operations in the city, as well as working on a treatment for cerebral oedema, a condition caused by swelling in the brain, and an antibody for inflammatory bowel disease.
But he said Hong Kong lacked a regulatory body similar to the US Food and Drug Administration that could certify new products before they entered the market.
"Macau has actually created a drug regulatory agency," Zhou said, referring to the city's Pharmaceutical Administration Bureau.
"I believe there are discussions to create one [in Hong Kong], so leading drugs will be able to be approved in Hong Kong in a much faster and efficient time frame."
Zhou cited the importance of a speedier regulatory process, pointing to a decision by mainland authorities to grant conditional sales approval for the company's anti-Covid-19 oral tablets, Simnotrelvir-Ritonavir, in January.
"We went through the entire clinical development and regulatory time frame in 14 months. That was record-breaking," he said. "We were able to do that because we got a lot of support from central and local governments to conduct clinical trials to register the assets."
The chief investment officer also said he hoped the city's talent drives would help alleviate the brain drain facing companies such as his own.
"Hong Kong is multicultural enough for global researchers to come and find jobs," Zhou said. "For us as a company, I think what we can do is really just put forward the most exciting roles for young researchers and talented people to join us."
Sinosynergy International, a hydrogen fuel cell company from the mainland, was another business grappling with the talent shortage after it set up operations at the city's Science Park in March.
"Hong Kong is known for its financial and professional services. But [the search] for [research and development] R&D talent, especially in the hydrogen area, is even more challenging because it's relatively new," company CEO Cynthia Zhu Zheyu said.
The company is behind efforts to expand the field in the city, jointly applying alongside China State Construction Engineering and Sinopec Hong Kong to trial using hydrogen fuel to power an office at a construction site in Lok Ma Chau.
The scheme is one of two hydrogen fuel-based projects to receive an agreement-in-principle from an Environment and Ecology Bureau task force last month.
While Zhu acknowledged Hong Kong had a well-developed R&D ecosystem, she called on local authorities to offer more targeted funding schemes and to promote awareness of the alternative energy source.
"Funding dedicated to hydrogen projects will enable local industries, like the transportation or power related companies, to try out the new technology," she said.
"The government also needs to build up awareness to showcase what hydrogen technology can do and the reasons for increasing green technology. Hydrogen is not only just a tool to achieve carbon neutrality on zero, but also brings economic and environmental benefits."
The Sinosynergy International CEO called on the government to draft up an expansive road map to help expand the research field for hydrogen-based fuel.
Meanwhile, lawmaker Johnny Ng Kit-chong said authorities should assess incoming companies based on the size of their city-based operations and their potential to generate revenue and create jobs.
"It's encouraging to see the companies that the OASES brought to thrive the ecosystem of innovation and technology in Hong Kong. My concern is how the government plans to fill the 10,000 job positions with suitable talent," Ng said.
"It is important for the government to ensure that the individuals brought in through various talent drives are effectively matched with these positions."
Legislators Chiu and Ng said the government also should ramp up overseas promotion to let the world know about investment opportunities in the city.