Verenia Leads Innovation in CPQ Solutions for Oracle NetSuite Customers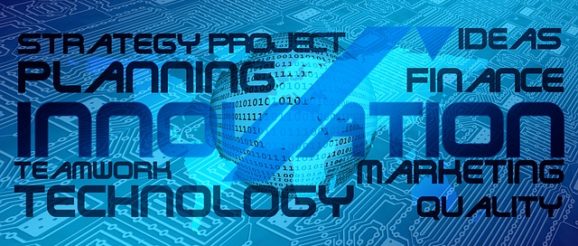 CPQ is no longer just for manufacturers.
LISLE, Ill. (PRWEB)
Verenia for NetSuite has rolled out new capabilities for its enterprise software, continuing to lead the global market in providing innovative CPQ solutions for NetSuite users. More than a product configurator, Verenia for NetSuite is a complete omnichannel sales enablement and productivity suite offering front office, configure, price, quote (CPQ), and ecommerce solutions and is 100% native to NetSuite.
New capabilities include:
Multilingual functions with seven language options
Support for over 190 currencies
Import and export of 2D media for proposal generation
CPQ sandbox environment
Improved user experience
Heightened mobile responsiveness
With a commitment to continue giving NetSuite users the most innovative functionality, Verenia for NetSuite's latest product updates bring CPQ to the front office. Verenia for NetSuite has revolutionized the front office, allowing teams to personalize the customer experience. Instead of memorizing part numbers and relying on spreadsheets, sales teams can use the Guided Selling module to sell like Amazon, having instant access to the entire catalog. Rather than spending months in training, from day one, reps can upsell and cross-sell products based on the customer's specific needs and purchase history, as well as provide error-free quotes in real time.
"CPQ is no longer just for manufacturers," says Verenia CEO Vic Pellicano. "With enterprise customers in every vertical, including wholesale and retail, Verenia is helping companies get the most out of their NetSuite implementations with our native NetSuite sales toolset."
Verenia has provided Oracle NetSuite customers in the United States and abroad the ability to configure complex products, access to guided selling techniques, and more streamlined ways of handling channel management through sales portals. Verenia's international leads and interest from global partners are increasing, which reflects the support Oracle NetSuite is receiving to expand outside North America and the United Kingdom. Paralleling Oracle NetSuite's global expansion efforts, Verenia for NetSuite now offers a multilingual function with more languages and currencies available for its overseas users.
Verenia enhanced their Proposal Generator module with the ability to import and export media and marketing collateral to polish proposal branding. Customers can now test new features and provide feedback with a CPQ sandbox environment so they can install a package without breaking other components. Verenia has also improved the user experience by creating more keyboard shortcuts and heightening mobile responsiveness.
One of Verenia's Chicago-based customers has first-hand experience of how Verenia for NetSuite enables companies to do business at their fullest potential. Upon implementing Verenia's NetSuite CPQ solution, they eliminated dozens of hours of product and system training time for new sales team members, so their salespeople could be laser-focused on selling from their first day. Verenia for NetSuite reduced errors in their quotes by 45% and proposal errors due to ad hoc discounting by 75%. The elimination of errors in quotes and proposals means Verenia's customer no longer wastes time on double and triple checking quotes and orders or making corrections, which has reduced their average quoting time by 200%.
"This is just the beginning," Pellicano says. "Very soon, we will be releasing a new product just for NetSuite users that will change the way people use NetSuite for years to come."
Verenia for NetSuite enhances the NetSuite investment by giving customers the tools they need for more streamlined buying and selling processes across all channels. The company is pushing innovation in CPQ solutions for manufacturing, wholesale, retail, marketing, software, and services sectors, from the back office to the front office. Verenia helps companies remain agile so they can continue to grow and compete in a fast-paced, digital world.
For more information, please visit verenia.com to schedule a demo.
Verenia provides organizations with leading configure, price, quote (CPQ) and B2B ecommerce solutions that are tailored to simplify the buying and selling processes across all channels and allow businesses to align with expectations of modern customers.