Vic Libs signal innovation chief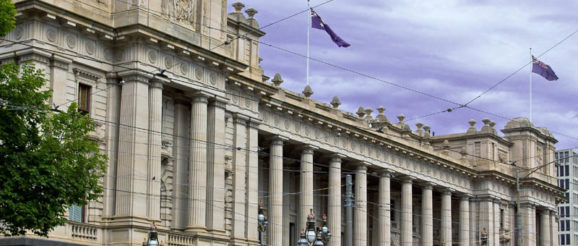 The Victorian opposition will create a new government role of a chief innovation officer to "drive commercialisation" if it wins next month's state election.
Somewhat strangely, the Victorian Liberal National Party linked the latest innovation announcement with population growth and promoting a decentralised population.
"Daniel Andrews has lost control of population growth which is why the Liberal Nationals have a plan to decentralise our jobs and our population across Victoria," the press release began.
It says the newly created chief innovation officer would "drive growth opportunities in key industries throughout regional Victoria" and oversee and implement a range of innovation policies.
Focusing on Australia's poor performance in commercialising ideas, the officer would also serve as a "genuine bridge between university, industry and business", shadow innovation minister David Southwick said.
"The Victorian chief innovation officer will be responsible for driving commercialisation through collaboration and contribute towards a strong, diversified Victorian economy," Mr Southwick said.
"Only a Liberal Nationals government will embrace innovation to drive new jobs and opportunity throughout regional Victoria," he said.
The chief innovation officer would be an "industry leader" that would "drive innovation in Victoria" and guide the state government's policies in the area.
Other states in Australia have established positions similar to a chief innovation officer. South Australia previously had a chief innovator, but this position was recently scrapped by the new government, replaced with a new chief entrepreneur.
The Queensland government also has a chief entrepreneur.
This focus on commercialisation is a key facet of the Victorian opposition's innovation election policies.
Earlier this month the state opposition announced it would contribute $9 million in startup grants as part of another election promise. The program, over four years, would be for startups and SMEs, and also focus on commercialisation.
The announcement pales in comparison to the state government's $60 million innovation fund LaunchVic, but it remains unclear but will happen to the fund after the election if the government wins another term.
Victorians will go to the polls in late November, in what is expected to be a close contest, but the government has been leading in the polling.