Virtual Clinics and Blockchain: The Forefront of Patient Care Innovation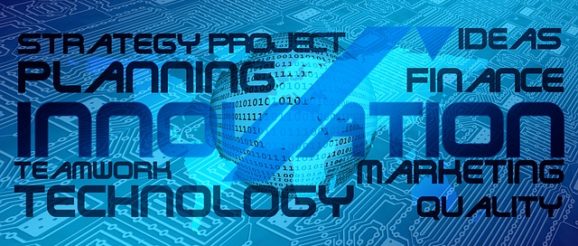 The advent of high-speed communications has caused the pace of our lives to increase immensely. But still, we all must wait in line to see the doctor! For small checkups wouldn't it be better to be seen by a doctor through your webcam and computer screen rather than in person? This would not only save the patient time but also help more seriously ill patients get the help they need more quickly.
Would you believe it's possible for a medical solution to reduce waiting times and make healthcare accessible 24 hours a day? Stem Cell Project aims to accomplish just that as it brings the future of medical care to the present with virtual clinics.  
The Innovative Solution of Virtual Clinics & Digital Healthcare
Virtual clinics will quickly become the norm in the developed world as populations increase and doctor shortages continue. In the United Kingdom alone, figures from December last year showed 85.1% of patients waited longer than 4 hours to be seen in emergency departments. As a vital solution to such problems, virtual clinics have proven themselves successful. One such example is the "virtual fracture clinic" created by the Royal Glasgow Infirmary  in the United Kingdom in 2017, which enabled 30,000 cases to be seen by doctors online and meant that only 30% of fracture casualties had to be treated in person.
Other exciting uses of virtual clinics have been established all over the world, with Australia already introducing "My Digital Health Record" and Estonia using the "E-Health" record. Private clinics from surgeons to general practitioners have also begun to adopt technology which moves many of the patients' touchpoints online. Websites such as the Mayo Clinic, WebMD and EasyDiagnosis are prominent examples of virtual diagnoses and quality medical information. The above examples show that the world is ready for this new way of conducting medical examinations to become the standard and Stem Cell Project will be at the heart of it!
Stem Cell Project Developing Advanced Virtual Clinics
Stem Cell Project aims to create a system where Virtual Clinics are equipped with chatbots and disease-detecting imaging systems powered by artificial intelligence. Under the control of highly qualified medical professionals, these tools will be used to provide remote medical checkups to patients in their own homes without the need for time-consuming hospital visits. The time of the patients and the professionals will be saved as a result.
As stated above, a variety of features will allow users of the system to receive care through their device with a translation function ensuring a truly global reach of the technology. Similarly, Stem Cell Project will allow patients to pay and make use of its systems with no thought to the financial restrictions of their country of origin. By integrating pathological-diagnostic imaging systems with AI and blockchain technologies it will soon be possible to share medical data among clinics and hospitals worldwide. Healthcare information will then be seamlessly shared, analysed and transmitted, resulting in better patient outcomes and system efficiency.
Life Changing Outcomes
Everyone has experienced nerve-wracking trips to the hospital they would rather have avoided. With the emergence of virtual clinics, your elderly loved ones can receive their essential medical care while at home in a stress-free manner. Not only will the convenience factor be greatly increased for older people but everyone can receive numerous check-ups instantly through the use of Virtual Clinics and Telehealth. Stem Cell Project promises to bring the latest medical technology to the masses and help the health services of the world deal with the challenges of population growth and increasing healthcare costs. In Japan alone, healthcare expenditure was already 10.2% of GDP in 2013 and forecast to rise considerably. This is an unsustainable increase in cost which is exactly the problem Stem Cell Project will solve.
The final stage of the Stem Cell Project mission is to bring regenerative medicine to the population at large. The incredible healing power of stem cell therapy cannot be overstated with a 2013 Roswell Park Cancer Institute study showing Stem cell transplants for AML cancer patients increasing the survival rate from 48 to 63 percent. The problem is that stem cell therapies are incredibly expensive, with CBC Canada stating that the price is usually between 5000 and 8000 USD per course of treatment. In the creation of the world's first "Cell Bank" Stem Cell Project would be able to change the lives of countless individuals for whom these kinds of therapies would have previously been prohibited.
There come certain points in medical history that will transform the lives of the entire planet. The creation of antibiotics heralded a new era in disease prevention, and Stem Cell Project is the next step in this journey! On the 16th of October, Stem Cell Coins will be officially made publicly available via the Token Sale. Early birds can take part in presale phases from 16th of July till 15th of September and from 16th of September till 15th October. Those who believe in the future of Stem Cell Therapy and next-generation medical treatment will reap the rewards!
About Stem Cell Project
Stem Cell Project is a first-of-its-kind blockchain solution developed by esteemed stem cell expert Shuji Yamaguchi. It features a virtual clinic and native utility token, Stem Cell Coin.
For more information on the project, please visit the officialwebsiteand read thewhite paper. Join the community onTelegram to keep up with the latest news on Stem Cell Project.
The post Virtual Clinics and Blockchain: The Forefront of Patient Care Innovation appeared first on Live Bitcoin News.