Wayne Shorter, jazz musician of innovation and introspection, dies at 89 – The Washington Post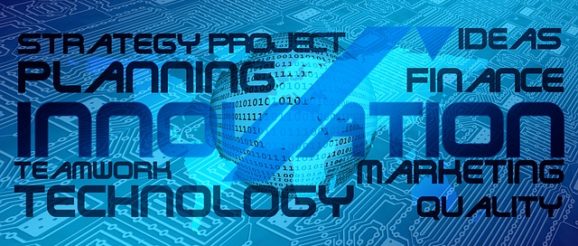 Mr. Shorter's career encompassed and, to a considerable extent, helped shape the history of jazz in the late 20th century. He was a member of the Miles Davis Quintet in the 1960s and was a featured performer on Davis's groundbreaking recordings that helped define jazz-rock fusion, a style he continued to cultivate as a co-founder of Weather Report with pianist Joe Zawinul.
But it wasn't until the turn of the 21st century that the self-effacing Mr. Shorter, entering his 70s, became an influential bandleader in his own right, leading a critically acclaimed acoustic quartet of pianist Danilo Perez, bassist John Patitucci and drummer Brian Blade that showcased inventive versions of such Shorter compositions as "Sanctuary," "Footprints," "Juju," and "Chief Crazy Horse" as well as new originals.
Generations of musicians have included Mr. Shorter's work in their repertoire. His shape-shifting, elliptical approach to playing and writing influenced musicians as varied as trumpeters Wynton Marsalis, a standard-bearer for traditional jazz, and Dave Douglas, a pillar of alternative or progressive jazz.
It took years for Mr. Shorter to be regarded as an original. In the late 1950s, his deep tone on the tenor saxophone and the intricate flow of his solos aroused immediate comparisons with the twin towers of tenor for that era, Sonny Rollins and John Coltrane. Both artists, however, were among the first to recognize that Mr. Shorter was clearing a path that was strikingly different from theirs.
Mr. Shorter's interest in comic books dated to his adolescence in Newark, where he was born on Aug. 25, 1933. He was an avid and imaginative consumer of pop culture, imbibing the dance music his father played on the radio as well as the soundtracks he began to memorize and mimic from horror and sci-fi movies he had seen at neighborhood theaters.
A nascent talent for painting and sculpture won Mr. Shorter a scholarship to Newark's Arts High School, where he also expanded upon his interest in film. At 14, Mr. Shorter shifted his focus to music after encountering the jazz recordings of Young, Dizzy Gillespie, Charlie Parker, Bud Powell and Thelonious Monk.
The deeper Mr. Shorter got into jazz, the more he began to adopt callow, eccentrically hip mannerisms inspired by bebop. Poet, playwright and music critic Amiri Baraka, who grew up in Newark at the same time, recalled in a 1959 article for the short-lived magazine Jazz Review, "Introducing Wayne Shorter," that Mr. Shorter and his older musician brother, Alan, were regarded among their peers as "the two 'weird' Shorter brothers."
He graduated from high school in 1952, then attended New York University as a music education major, subsidizing much of his tuition with band gigs. After graduating in 1956, he was drafted into the Army, where he became known for his prowess as a musician and a sharpshooter. After his discharge, he wandered the New York scene, working briefly with pianist Horace Silver in 1958 and jamming with other musicians throughout the city.
In July 1959, while playing with trumpeter Maynard Ferguson's big band at the Newport Jazz Festival, Mr. Shorter was spotted by Lee Morgan, who then was playing trumpet with the Jazz Messengers. Morgan urged Blakey to invite Mr. Shorter to fill in for an ailing Hank Mobley as the Messengers' tenor player. The following month, Mr. Shorter began a full-time, five-year stint with Blakey that broadened Mr. Shorter's profile as both soloist and writer.
His most important musical affiliation began in 1964, when he joined what would become known as Davis's "second great quintet" following the one that the protean trumpeter led in the 1950s with Coltrane. Mr. Shorter's quirky, probing approach to music proved harmonious with Davis's mercurial temperament, melding just as well as with the restless inventiveness of pianist Herbie Hancock, bassist Ron Carter and drummer Tony Williams.
Davis, in his 1989 memoir, wrote that he considered Mr. Shorter "the intellectual musical catalyst" for the quintet on such 1960s Columbia albums as "ESP," "Miles Smiles" and "Sorcerer." At the same time, Mr. Shorter enhanced his reputation with 11 albums released under his own name by the Blue Note label, among them "Night Dreamer," "Juju," "The All Seeing Eye," "Speak No Evil" and "Adam's Apple."
Mr. Shorter placed his soprano front-and-center on his 1974 album "Native Dancer," a sequence of Brazilian tunes featuring composer and vocalist Milton Nascimento. He also began an association with Joni Mitchell with "Don Juan's Reckless Daughter" (1977) that continued through nine more Mitchell albums. Weather Report, meanwhile, pressed ahead through personnel changes to become jazz-rock's most resilient ensemble.
Mr. Shorter's first marriage, to Teruko Nakagami, ended in divorce. His second wife, Ana Maria Patricio, and their niece Dalila were killed in 1996 along with 228 others on TWA Flight 800 soon after takeoff from New York's John F. Kennedy International Airport. They were flying to Rome to meet Mr. Shorter. (Eleven years earlier, their daughter Iska died at 14 of a grand mal seizure.)
Although regarded throughout his career as a nurturer more than a leader, Mr. Shorter said he believed from his earliest days as a player that music was an act of personal assertion and investment in one's inner being. "Jazz for me," he said, "is, 'Do you have the guts to do it?' "