Ways to improve employee productivity with workforce innovation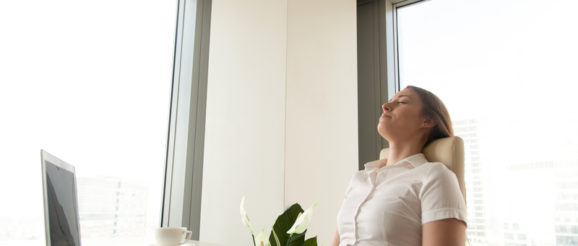 Employee productivity plays an important part in your business' success. This is why you need to follow these tips from Peter Davidson to improve workforce innovation
Studies show that engaged employees are about 3.5 times more likely to be committed to improving their productivity; 5 times more likely to say their organisation is committed to bringing innovative products and services to the marketplace; 6 times more likely to set challenging goals that will help them improve their performance and 7 times more likely to agree that their senior leadership team encourages innovation and creative ideas.
The exact opposite is also true in that a bad culture will always kill a good strategy. This is why your business needs to be intentional about creating a culture that aligns well with your vision, purpose and strategy. Most of what you need to have to accomplish this is probably already existent within your business today. You simply need to find new and better ways to tap into your employees' brilliance, creativity and potential.  
Failure to innovate, change and become more competitive at a rate that's faster than your competition will cost you money and expose you to even greater risks. This is why it's so important to be competitive, differentiated and extra valuable today. Of course, this doesn't mean that technology and systems aren't important. It simply means that you must help your employees work to enable innovation and productivity. Fortunately, there are many great ways you can do this today.
Understanding Workplace Innovation
Your organisational model must explicitly focus on new methods of improving your working environment so you can help your employees work in a way that brings out their best capabilities and helps them have a better work/life balance. Your key objective here should be to improve your employees' motivation, engagement, and performance so that everyone helps energise the workplace, making it a pleasurable place to be. This is something that stems from the job itself, which is why it's so important to look at these roles.
Workplace Innovation Options to Explore
Rise Smart says you should consider offering flexible working options. Many people are more productive when they can work from home, at least part of the time. One study discovered that a flexible work program can lead to a 35% increase in productivity. This is because things like environmental stress are reduced so employees can concentrate better concentration without having to worry about things like impromptu meetings.
Flexible work options also lead to happier employees and reduced overhead costs. When you work to create a plan for flexible work options you must be careful to avoid things that lead to lower productivity and loss of individual engagement. Some considerations you must undertake here include:
Establishing clearly defined policies and procedures

Training managers and team leaders how to hold remote workers accountable

Re-assessing and adjusting the program often
Pay Attention to Your Physical Environment
Sometimes you'll find that your office environment is the culprit of poor productivity. Fortunately, there are plenty of ways you can rectify this issue. For instance, if your employees are complaining about eye strain from too much or too little light or saying that the harsh artificial lighting triggers migraines, you should find ways to add more natural lighting to your office's environment. This could be as simple as uncovering some windows or adding window shades that your employees can adjust to let more light in. When you don't have enough windows in your office, you can change the types of lights you use. Remove harsh white light sources and replace them with lights that simulate natural lighting. Simple adjustments like these won't only improve eye health and reduce eye strain and headaches, it'll also improve overall productivity.
Noise level and temperature are two of the other concerns that play a key role in your employees' productivity. One study shows that temperatures below 68 degrees result in a 50% drop in productivity and increase errors by 44%. This is why you should strive to keep your office's temperature set at 71.5 degrees, so your employees will want to work in your office.
Open offices aren't conducive here because while they do encourage teamwork and collaboration, they also have a high noise level that negatively impacts concentration and productivity. If you want to retain your open office, you should also include:
Places where employees can take long phone conversations away from where others are working

Quiet work areas

Meeting spaces for hosting long conversations

Conference rooms for conducting planned meetings
Help Employees Develop Their Talents
Inside HR says you must help your employees develop their skills and talents, so they remain highly engaged and more productive. This is a win-win situation for everyone who's involved.
Show Your Employees You Genuinely Care
By doing this consistently your employees grow more engaged with your company. While your employees may never come right out and tell you this, they expect that you'll give them certain rights and rewards for fulfilling their obligations to you. This is because most employees believe they're 'owed' something from you, their employer, for working hard and being loyal to your company. When your employees feel as though you've broken this contract, they won't trust you or be nearly as committed to you as they once were. This is why you need to think things through before implementing new ideas – especially in regard to any major changes.
How to Implement Strategies Like These in Your Business
EIPA says you need to find ways to implement workplace innovation in your organisation. It's important to think about what changes you can make then make those things happen. There are various aspects of innovation you should consider here, including:
Organisational structure: whether you want a flat organisation, organised teams, or a multi-disciplinary approach

Human resources management: Offering more autonomous roles that let your employees use their skills and talents

Relationships with clients and suppliers: You should always strive to be more customer-oriented, less supply-oriented, and more demand-oriented

The work environment: Offering flexibility in terms of remote working and open office layouts
The post Ways to improve employee productivity with workforce innovation appeared first on Open Access Government.