Week of events to mark a celebration of innovation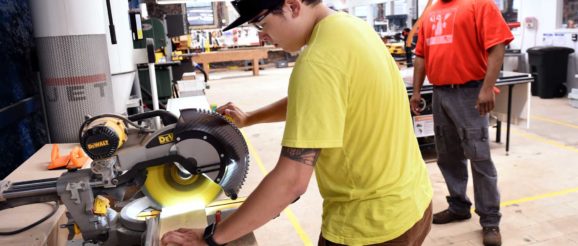 Marketing firm SquareWheel is located at 1 Bank St., in downtown Stamford, Conn.

Marketing firm SquareWheel is located at 1 Bank St., in downtown Stamford, Conn.

Photo: Michael Cummo / Hearst Connecticut Media

A mini chalkboard with a topical slogan sits inside the SquareWheel office at 1 Bank St., in downtown Stamford, Conn.

A mini chalkboard with a topical slogan sits inside the SquareWheel office at 1 Bank St., in downtown Stamford, Conn.

Photo: Michael Cummo / Hearst Connecticut Media

Marketing firm SquareWheel is located at 1 Bank St., in downtown Stamford, Conn.

Marketing firm SquareWheel is located at 1 Bank St., in downtown Stamford, Conn.

Photo: Michael Cummo / Hearst Connecticut Media

A sign inside the SquareWheel office at 1 Bank St., in downtown Stamford, Conn.

A sign inside the SquareWheel office at 1 Bank St., in downtown Stamford, Conn.

Photo: Michael Cummo / Hearst Connecticut Media
Photo: Michael Cummo / Hearst Connecticut Media
Jonathan Winkel, managing partner of the SquareWheel marketing agency and founder of Stamford Innovation Week, stands inside the company's office at 1 Bank St., in downtown Stamford, Conn., on Tuesday, Sept. 4, 2018.
Jonathan Winkel, managing partner of the SquareWheel marketing agency and founder of Stamford Innovation Week, stands inside the company's office at 1 Bank St., in downtown Stamford, Conn., on Tuesday, Sept. 4,
Photo: Michael Cummo / Hearst Connecticut Media
Week of events to mark a celebration of innovation
For years, the local business community's national reputation has been defined by its large corporations. But many of the region's smaller firms are steadily raising their own profiles.
The new Stamford Innovation Week highlights the growing prominence of independent businesses. Comprising a series of more than 100 events from Thursday through Sept. 23, the programming aims to draw entrepreneurs, investors and other professionals from throughout southwestern Connecticut and catalyze greater collaboration among local startups.
"The No. 1 goal is to bring everyone together," Jonathan Winkel, founder of Innovation Week and managing partner and head of digital at marketing agency SquareWheel, said in an interview last week at his firm's offices at 1 Bank St., in downtown Stamford. "No. 2 is raise awareness and profile."
Innovation Week succeeds a similar series of events, Stamford Technology Week, which was held in 2016.
While Technology Week elicited an enthusiastic response from its participants, Innovation Week's organizers wanted to expand the scope of programming to also attract professionals from other sectors. Winkel expects more than 1,000 people to attend Innovation Week's programs.
"If you're an entrepreneur, you're meeting tech talent; if you're tech talent, you're meeting investors maybe convincing you to take the leap into being an entrepreneur," said Winkel, who is also chairman of Stamford's Economic Development Commission. "There was no one big-tent initiative or program, and this seems to be that thing."
Entrepreneurship and startups comprise one of three tracks that will organize the events. An Entrepreneur Symposium on Sept. 20 and Sept. 21, featuring more than 50 expert-led sessions, will culminate the series.
Nikki Mamuric, founder and CEO of Florham Park, N.J.-based consulting firm Sprout Innovation Co., will give the symposium's keynote speech.
Stamford Innovation Week runs from Sept. 13-23. For information, visit siweek.org. Many events are free and open to the public; others' fees range from $10 to $125.
"With the symposium, we wanted to offer lots of opportunities to learn and network and interact with others there," said Shannon Daniels, lead organizer of the symposium and CEO of the Stamford-based software startup Encaptiv. "If you come on day two, there's a good chance you'll see people whom you met on day one."
Food and beverages account for another programming track. Stamford-based Half Full Brewery will launch "Spark.Innovate.Move," a "cryo-powder" pale ale that has been designated Innovation Week's official beer.
"We wanted to get involved because Stamford has so much potential and so many incredible companies," said Half Full Founder and President Conor Horrigan. "We want this event to put Stamford on the map, and we thought we could help draw more attention to it."
Horrigan will join several other local entrepreneurs in the food and beverage industry for a panel discussion Sept. 22 at Half Full's headquarters at 43 Homestead Ave.
The University of Connecticut is also playing a prominent role. The university's Werth Institute of Entrepreneurship and Innovation is hosting a luncheon series whose topics include blockchain, which fits into Innovation Week's third thematic track of financial services and financial technology.
"We're really focused on providing students opportunities to grow their entrepreneurial skills and connections," said David Noble, the Werth Institute's director. "This gives us a platform to bring students and the general public together, which can sometimes be pretty hard to do."
Major corporations are also backing the series, with sponsors and partners including Deloitte, Royal Bank of Scotland's NatWest Markets investment bank, NBC Sports Group, JP Morgan Chase, Bankwell and People's United Bank.
Innovation Week's organizers hope that the series will spur greater year-round collaboration among entrepreneurs, investors and other professionals.
"I ran the Fairfield County Digital Marketing Meetup for a number of years … and people would be meeting each other and discovering each other and what they do," Winkel said. "For a long time, I was like 'That's so cool; I'm so happy I could be part of that connection.' Then after a while, I'm thinking, why does it seem that everyone is always meeting for the first time?"
In a sign of increased coordination, Daniels' Encaptiv moved in late July to offices at intellectual-property law firm Whitmyer IP Group's downtown Stamford headquarters at 600 Summer St.
As the first business in residence in WHIP's InventLab program, Encaptiv is receiving free consulting services and rent-free office space. WHIP is also an Innovation Week sponsor.
"Without our community of entrepreneurs, we couldn't get where we are," Daniels said. "Having that community and support make following our dreams all that much easier and all that much more fun and enjoyable."
Other startups are also thriving. About 20 southwestern Connecticut companies made the recently released Inc. 5000 list of the fastest-growing companies in the country.
Job-search giant Indeed is an exemplar for many emerging tech firms in the area, as it has added hundreds of jobs in recent years in Stamford, its largest East Coast location.
"For people regionally who are thinking about working here, Stamford is an easy sell," Winkel said.
[email protected]; 203-964-2236; Twitter: @paulschott
https://www.stamfordadvocate.com/business/article/Week-of-events-to-mark-a-celebration-of-innovation-13212405.php