Weekend Possibilities | Innovation Festival, SpongeBob and Adult Field Day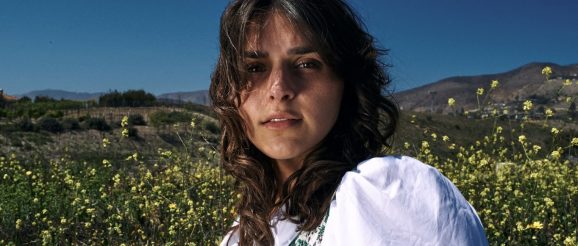 A free music festival, everyone's favorite sea sponge on stage and field day (for adults) make up just some of the fun for August's first weekend. 
Friday, Aug. 5
5 – 8 p.m. Kansas City Artists Coalition, 3200 Gillham Road, will host an Opening Reception and Artist Talk Friday evening. The program will feature new works from artists Adam Crowley and Elizabeth Moore, plus time to chat with the creators, who will participate in a hybrid panel discussion with audience members both in person and online. The event is free to attend. 
8:30 p.m. The SpongeBob Musical is showing at Theatre in the Park at Shawnee Mission Park's Outdoor Amphitheater, 7710 Renner Road. Bring the entire family and settle in for a classic tale from SpongeBob, Squidward, Patrick and the gang, plus plenty of original music out of Bikini Bottom. Gates to the seating area open at 7:30 p.m. Tickets are $10 for adults and $6 for kids (4-10).
9:45 p.m. Saturday Night Live alum Jay Pharoah is coming to Kansas City and is set to perform Friday night at Improv Comedy Theater Restaurant, 7260 N.W. 87th St. The comedian, actor and impressionist will do a pair of shows both Friday and Saturday. Tickets start at $32, plus tax and fees.
Saturday, Aug. 6
11 a.m. – 10 p.m. The first Innovation Festival is coming to Crown Center, 2450 Grand Blvd., Saturday for a full day of free live music, plus tech exhibits and experiences. Headlined by Kansas City's own indie rock outfit The Greeting Committee, the lineup includes sets from The Regrettes, Argonaut & Wasp, Dreamgirl and The Freedom Affair, among others. Innovation and brewery showcases are also on the schedule. Music is free, brewery showcase tickets are $20. Check online for VIP experiences. 
Noon The three-legged race, balloon toss — it's not too late to make a name for yourself. KC Crew is bringing big fun to Berkley Riverfront Park, 1298 River Front Drive, Saturday afternoon in the form of Adult Field Day. Sign up with friends to form a team of seven to 10 for another shot at all of the field day classics you remember from grade school, but this time with adult beverages in the mix. Teams will compete in six games throughout the day. There are free agent spots available for anyone taking this thing on solo. Registration starts at 11 a.m. Individual tickets are $30. Team registration fees are $300.
6:30 p.m. Local music will be on display for a good cause at Shawnee Mission South High School, 5800 W. 107th St. The You Matter Festival promoting mental health awareness and suicide prevention will stage a full night of tunes from Livagain, Holes In Socks, The Whips and Quite Frankly, both in person and via live stream online. The festival is free.
7 p.m. The Johnson County Fair Demolition Derby will run three banging competitions Saturday night at the Fairgrounds in Gardner, Kansas, 178 E. Washington St. Grab a ticket and watch as full-size, super stock compacts and bonestock compact vehicles compete for serious cash prizes. General admission tickets are $12. Pit passes are available for $20.
Sunday, Aug. 7
11 a.m. – 3 p.m. Treat yourself Sunday morning to the all-you-can-eat BBQ, Brunch & Beer collaboration from Chef Shanita of The Prospect Urban Eatery and Vine Street Brewery, 2000 Vine St. Tickets are $45 per person. Beer is not included. Proceeds will benefit The Prospect KC.
1 p.m. There's a chance to squeeze in some last-minute summer fun with Sunday afternoon's Carnival on the Lake 2022 at Lake Lotawana, 71 M St.. A $10 ticket will grant kids access to fishing lessons, a slip-n-slide, dunk tank, face painting, balloon artists and more across four Lotawana docks, right on the water. Boat transportation from the Missouri Yacht Club and dock to dock will be provided.
2 – 5 p.m. Eat, Drink, Listen, Local. is a one-of-a-kind Kansas City collab coming to Amigoni Urban Winery, 1505 Genessee St., if you're interested in warding off the "Sunday scaries." Each ticket includes two Amigoni wines, two cocktails from Restless Spirits and snacks from Local Pig. Local musician Nicki White will bring the tunes. Tickets are $60.
Flatland contributor Clarence Dennis also is a social media manager for 90.9 The Bridge.
The post Weekend Possibilities | Innovation Festival, SpongeBob and Adult Field Day first appeared on Flatland.