What Can Big Businesses Learn About Innovation from Social Entrepreneurs?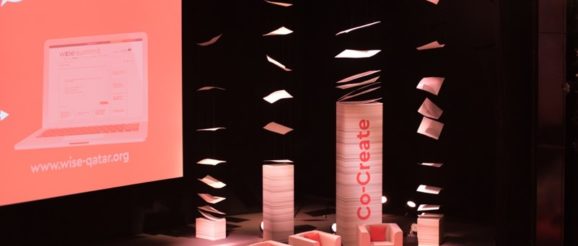 Big businesses struggling in an era of rapid transformation can learn a lot from the experiences of social entrepreneurs finding and adapting innovative solutions in difficult contexts. In the 1990s, when Afghanistan was being ravaged by war, a bootstrapped initiative started by a former refugee was able to succeed where multi-million dollar projects funded by governments and large-scale development organizations could not. Believing that the best route to long-term empowerment for women was through education, Sakena Yacoobi created an underground network of schools that operated out of private homes. Despite resistance from local militias to allowing women to attend school, the project grew over time to help millions of children attain invaluable literacy and critical thinking skills. As the winner of the WISE Prize for Education in 2015, Yacoobi's initiative is one of many that we at Qatar Foundation support to harness the potential of innovation for social development.
WISH and WISE
The World Innovation Summit for Health (WISH) and the World Innovation Summit for Education (WISE) are global initiatives of Qatar Foundation that support key stakeholders from across the world to develop new ideas and solutions capable of shaping the future of education and healthcare.
Based on our collective experience of working with thousands of innovators, policymakers, and activists around the world, here are three key ideas big businesses can learn about innovation from social entrepreneurs.

1. Empower Bottom-up Solutions
The most talked-about buzzword in social innovation is "co-creation," and that is true for a simple reason: enabling end users to design solutions leads to better outcomes. Sultana Afdhal, the CEO of WISH, has firsthand experience identifying youth community leaders and supporting their projects through the WISH Young Innovator Program. "We may have many great ideas about things we perceive people need, but it is important to talk to the end user and listen to them," she says. "Maybe what you think is the best idea you've ever had actually isn't."
One graduate of the WISH Young Innovator Program is Adepeju Jaiyeoba from Nigeria, who created the Mother's Delivery Kit as a cost-effective solution to providing expectant mothers with the products they need during childbirth. Jaiyeoba's birth kits have proven to be an effective intervention that addresses pregnancy-related mortality, saving the lives of newborns and their mothers. To date, an estimated 100,000 birth kits have been distributed.
Jaiyeoba's project was successful not just because it was frugal innovation, but because she was intimately aware of what users needed and how they could be served. The impetus for Jaiyeoba's project came following the death of a friend due to pregnancy-related complications. Afdhal adds, "People think of innovation as high-tech, scientific, and costly, but cheaper, simpler interventions can often be a seed for something greater."
To stay competitive in today's marketplace, one approach that large corporations have taken is to invest considerable financial resources and talent toward dedicated innovation labs and Silicon Valley outposts. Despite glitzy promises, such projects often fail to deliver substantive impact. This is in part because even when such initiatives land upon good ideas, they don't have the right mechanisms in place to apply those learnings at a broader level.
Dr Asmaa Al-Fadala, Director of Research and Content Development at WISE, says, "Innovative ideas remain as ideas if we do not act on them. That is why we focus on translating theory into practice." To bridge the gap between innovation and application, it is crucial to identify best practices around the world, and provide the innovators with channels so that their message can reach important decision-makers.
One such channel is the WISE Accelerator Program, which selects education initiatives with high potential for scalability and positive impact and supports them through mentorship, access to investors, and international networks. A beneficiary of the WISE Accelerator has been Ideas Box, created by Libraries Without Borders, which offers a portable multimedia toolkit to build rich learning environments in emergency contexts. Today, the project has been successfully implemented in multiple countries, making headlines in news outlets ranging from The Wall Street Journal to National Geographic. Ideas Box is a great example of an initiative that is made much more impactful through being given the recognition and support good ideas deserve.

3. Adapt to Local Contexts
There is no "copy-paste" method of innovation. Great ideas still need to be contextualized to different social, cultural, and economic circumstances.
Take the Orenda Project for example, a rising edtech start-up from Pakistan that was incubated as part of the WISE Learner's Voice Program. Orenda makes high-quality education accessible and fun for children through digitally streamed cartoons. Its programs already serve dozens of schools and are set to grow rapidly, providing much-needed alternative learning pathways for children in underserved communities. But the success of the initiative was the result of a spontaneous pivot. At first, the founders of Orenda wanted to open a school for Afghan refugees living in Pakistan, only to find out that the government planned to demolish the slum where they were planning to build. Backed into a tight spot, the minds behind Orenda realized that untapped opportunities were offered by the extensive use of smartphones in the local community. The solution was to build a virtual education platform instead.
As businesses navigate the rough seas of creative destruction, such examples from the world of social entrepreneurship may offer inspiration and insight for how to tackle uncertainty. After all, as Afdhal notes, the most useful exercise for organizations trying to innovate more effectively is to learn from other industries.
To learn more about the World Innovation Summit for Education, the World Innovation Summit for Health, and other initiatives of Qatar Foundation, visit .