Why California's Housing Crisis is a Problem for the Innovation Economy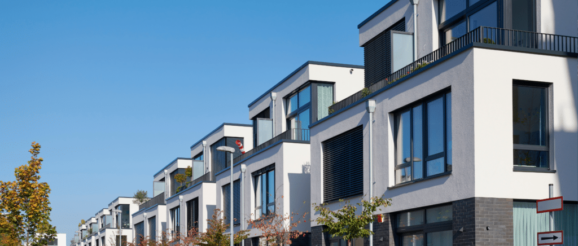 Governor Newsom recently signed an extensive package of housing bills, delivering important progress on tackling the state's housing affordability and production crisis. SVLG was proud to engage on several measures, including co-sponsoring AB 1114 by Assemblymember Haney, which will address excessive permitting and construction timelines in San Francisco; supporting SB 423 by Senator Wiener, which reauthorizes SB 35, one of the state's most impactful housing streamlining policies; and supporting AB 281 by Assemblymember Grayson, which ensures that housing projects are reviewed by special districts in a timely manner. 
As the preeminent business association of the innovation economy and its ecosystem, our engagement on these policies is grounded by our vision for Silicon Valley as a more inclusive, sustainable place to work and live. We're proud to call the San Francisco Bay Area our home, and strive to advance and promote economic prosperity for all involved in the innovation economy. 
Yet the fact that several Bay Area cities top the lists of the most expensive places to live nationwide is no small problem for Silicon Valley, or its continued future as the global hub for business, job growth, and innovation.
To strengthen Silicon Valley's value proposition and bolster the region's competitive edge—in terms of jobs, revenue, and business development—it is absolutely necessary to accelerate the pace of housing development. 
In the decade pre-pandemic, Silicon Valley typically created five to six jobs for every one housing unit.  When job creation outpaces housing development so significantly, the results are easy to predict—and as dismaying as you may think.
In order to meet the overwhelming demand, California has ambitiously required the San Francisco Bay Area to plan for the development of nearly half a million new housing units by 2030. A whopping 62,000 of these must be in San Jose alone. And while we've been pleased to support several monumental efforts from the Legislature and Governor to cut down on the time it takes to build housing, skyrocketing interest rates have exacerbated the issue. High interest rates increase the total cost of construction, and this cost is typically passed along to the potential renter or buyer – effectively pricing families out of mortgages. 
The slow pace of development has disproportionately impacted renters. Over half of the renters in the state spend over 30% of their income on housing expenses, with Black and Latino households at greater risk for being rent burdened. The number is thought to be even higher for renters in the Bay Area, where cost of living is notoriously high. 
At SVLG, we believe that exorbitant housing costs pose a serious threat to Silicon Valley's position as the global leader of tech and geographical home of the innovation economy. 
High housing expenses are one of the greatest drivers for qualified talent leaving the Bay Area. Think pieces proliferate about former Bay residents leaving en masse in search of more affordable housing. Many opt to leave the state entirely, inspiring terms like "Texodas" to describe the influx of former Californians into cities like Dallas and Austin. While some also cite concerns about crime or culture differences, the high cost of housing underpins these conversations. 
Domestic migration data shows people leaving the Bay in thousands, while neighboring cities like Stockton and Sacramento see an influx of newcomers. Not everyone finds a new job in a new town: "supercommuting" rates dipped with pandemic-era remote work, but as companies implement return-to-office and hybrid policies to enhance corporate cultures, more formerly-remote workers may start making the trek to their jobs in the Bay. 
Research shows that Bay Area supercommuters are more likely to be low-income, and to have moved outside of the Bay in pursuit of more affordable housing. Though moving can help save on housing costs, commuting isn't cheap; the average annual cost of commuting for someone who works in San Francisco is nearly $13,000. The costs of commuting to Sunnyvale and Fremont aren't far behind. Super commuting is not a sustainable solution to housing affordability  .
The situation is dire, and California's goals are daunting. But the innovation economy is uniquely well-positioned to advance the technologies and policies needed to accelerate development. 
Silicon Valley is home to thousands of small startups and established companies that are constantly evolving. New technologies, software, and systems can help housing projects become less time-consuming to build, more well-suited to the needs of the community, and more resilient to risk. A few notable innovations include: 
There's more to do beyond policies, and supporting innovation. SVLG has supported the creation of over 27,000 new housing units in the Bay this year to date, and plans to continue that trend to finish out the year. We have prioritized housing projects that are dense, mixed with retail and other commercial uses, include designated affordable units, and that are in close proximity to high-quality transit lines to reduce commute times and greenhouse gas emissions.
It's clear that tackling the housing crisis will require getting creative. California's high housing costs are nothing new, but it's inventive solutions that will move the needle towards affordability. As the leading business association for innovation, SVLG is ready to continue advocating for a healthy housing economy that can support California's continued economic leadership and preserve Silicon Valley's standing as the innovation hub of America.