Dell's chief AI officer on harnessing AI for industry innovation and market growth – SiliconANGLE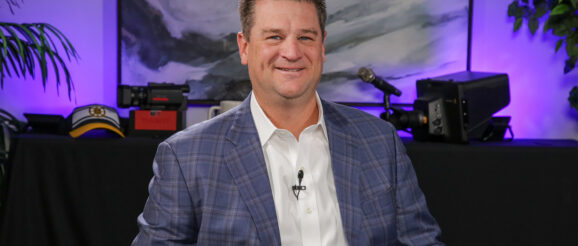 Throughout history, there have been game-changing innovations, such as the steam engine, electricity and the internal combustion engine, that have had a profound impact on progress — and now, artificial intelligence is set to join this group of revolutionary innovations.
AI is a tool that allows individuals to rethink the way information is combined and examined. The resulting insights are used to improve decision-making. Its influence can already be seen in every aspect of life as it continues to transform almost all fields.
This is illustrated by Dell Technologies Inc. and its push to have dedicated leadership in this space due to the disruptive nature of AI across its industry. The opportunity for growth and expansion in Dell's total addressable market and services has increased thanks to AI, according to Jeff Boudreau (pictured), chief AI officer of Dell.
"Over the long run, I think it's a huge opportunity for growth and expansion of our TAM, but also the set of services, so from hardware to software to services, it really brings it all together," Boudreau said. "It actually expands our TAM and our opportunity to really help our customers. Now, what has got me excited about the role, it's all about tech."
Boudreau spoke with theCUBE industry analyst Dave Vellante at Supercloud 4, during an exclusive broadcast on theCUBE, SiliconANGLE Media's livestreaming studio. They discussed the AI revolution, the focus on collaboration, strategic partnerships and personalized customer experiences to drive growth and innovation.
Collaboration across the ecosystem
It is important to have dedicated focus and collaboration across different functions in order to drive the transformation and realize the potential of AI. The technology is being embedded in Dell's offerings to make them more efficient and autonomous, according to Boudreau.
This is done through four main areas of AI synergy in the Dell ecosystem, which are termed as AI in, AI on, AI for and AI with, according to Boudreau. In essence, this includes embedding AI into Dell's offerings, allowing businesses to run machine learning algorithms on Dell hardware. Furthermore, it is used to improve internal processes, as well as have strategic partnerships across the entire value chain.
"You can think about that as us building world-class infrastructure so customers and partners could run their AI and ML workloads on our solutions," Boudreau said. "An example of that would be something like Project Helix, where Dell and Nvidia both hardware and software came together to build a stack to help our customers."
Revenue opportunities and future innovation
Dell expanded its APEX solution, providing business agility and workload flexibility to enable customers to embrace and drive AI in its organizations. The company partners with various companies at different levels of the technology stack to provide integrated solutions, Boudreau added.
"We're going to be partnering to provide world-class solutions to our customers. The unique thing is you have to wrap that all in services, because as you know right now they're all kind of independent pieces," Boudreau said. "Our opportunity where I think we're uniquely positioned is being integrated to bring a lot of those different pieces together in that open environment."
AI can drive customer satisfaction and cost savings, leading to increased investment and benefits in productivity, according to Boudreau. This will lead to revenue opportunities and future innovation, with the goal of democratizing AI through open source and specialized on-premise AI. Meanwhile, companies are expressing concerns about the complexity, talent, security and IP control of using cloud services. They are considering the option of using smaller on-premises models with open-source tools for more cost-effective and controlled data management.
"It raises all ships, it absolutely does, and we definitely see its impact on customer experience, which we think will have a direct impact on sticking this in revenue opportunities as we go forward. We definitely see benefits in regards to productivity for our customers and for ourselves," Boudreau said. "They can figure out how they want to take those resources and redeploy them. Some of that could go back to PNL to be more profitable, some of that could go back to investing in future innovation or just on higher valued projects versus noisy projects, so a lot of opportunity there."
Here's the complete video interview, part of SiliconANGLE's and theCUBE's coverage of Supercloud 4:
Photo: SiliconANGLE
A message from John Furrier, co-founder of SiliconANGLE:
Your vote of support is important to us and it helps us keep the content FREE.
One-click below supports our mission to provide free, deep and relevant content.  
Join the community that includes more than 15,000 #CubeAlumni experts, including Amazon.com CEO Andy Jassy, Dell Technologies founder and CEO Michael Dell, Intel CEO Pat Gelsinger and many more luminaries and experts.