Yili opens Dutch innovation center and upgrades public welfare efforts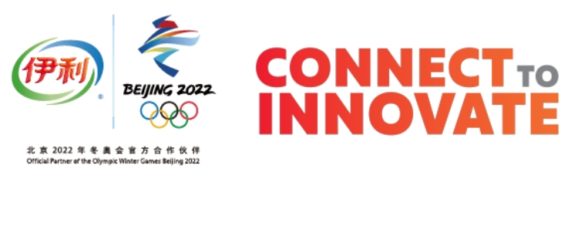 The Chinese company is planning a special opening event, "Connect to Innovate," on September 12 in Wageningen, The Netherlands.
The facility is located in the new PlusUltra building on the campus of Wageningen University and Research. From the new office the European research and development activities of Yili are being coordinated.
During the Connect to Innovate Opening Event, the CEO's of Yili and Wageningen University and Research share their views on the importance of international cooperation in the dairy sector. The mayor of Wageningen underlines with his presence the importance of the Yili Innovation Center Europe for the region.
Yili opened its first foreign dairy factory in New Zealand in 2014 and also created the European Innovation Center in the Netherlands in the same year.
Yili says the aim is to expand and strengthen cooperation with European companies, universities and research institutes in several areas.
Nutrition 2020
In China, Yili's Nutrition 2020 strategic upgrade for the public welfare ceremony has been held in Liangshan, Sichuan Province, focusing on improving the nutrition of people in poverty-stricken areas, realizing targeted poverty alleviation by means of charitable donations, health education and in-depth research, and facilitating the UN SDGs such as "No Poverty" and "Zero Hunger."
By the end of 2017, Yili Nutrition 2020 had donated 4.8m boxes of Yili student milk to nearly one-third of the provinces in China, benefiting more than 120,000 students in poverty-stricken areas.
In 2018, the project will deepen its milk-for-students efforts with a total investment of 21m yuan ($3m), covering 25 provinces, 130 cities and counties and 12,000 schools nationwide, boosting the nutrition and health levels of teenagers in the poverty-stricken areas.
Targeting special groups
The Yili Nutrition 2020 project supports the PMTCT (Prevention Area. Prevention of mother-to-child transmission) of AIDS by supplying infant milk powder, hosting public lectures for healthcare workers and mothers to promote consciousness for scientific feeding in the Liangshan area.
It is estimated the project will benefit more than 100 county hospitals, nearly 700 village clinics and over 2,000 healthcare workers, 1,000 village doctors and mothers from counties such as Jinyang, Puge and Yuexi.    
The project will then target special groups including needy infants, orphans and the disabled, the elderly and severely-ill patients. It will continue to explore professional help mechanisms that could integrate with the health and education industries.