ZA Bank Opens Operating Account for OKX Hong Kong, Fostering Web3 Innovation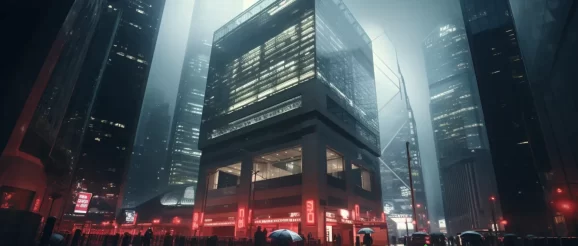 In a significant development for Hong Kong's burgeoning Web3 ecosystem, ZA Bank, the city's leading virtual bank, has announced the opening of an operating account for OKX Hong Kong. This development aims to provide essential business banking services to support OKX Hong Kong's daily operations and further advance the company's plans for licensing under the city's evolving regulatory framework.
ZA Bank's operating account will serve as a vital component in facilitating OKX Hong Kong's application to the Securities and Futures Commission (SFC) for the Virtual Asset Trading Platform (VATP) license, as well as the Type 1 & 7 licenses under the Securities and Futures Ordinance (SFO). These licenses are critical for establishing a regulatory framework for virtual asset trading and Web3 activities in Hong Kong, in line with the amended Anti-Money Laundering and Counter-Terrorist Financing Ordinance (AMLO).
Banking for Web3
ZA Bank has been actively positioning itself to become the preferred banking partner for SFC-licensed VATPs and Web3 companies in Hong Kong, aligning with the Hong Kong Special Administrative Region (HKSAR) Government's vision to transform the city into a global hub for Web3 technologies. OKX Hong Kong was established earlier this year with the intention of applying for licenses required to operate a virtual asset trading platform within the city.
Devon Sin, Alternate Chief Executive of ZA Bank, expressed excitement about the partnership, stating, "We're excited to be a trusted banking partner of OKX as it continues to grow its presence in Hong Kong. This is a further step towards realizing our 'Banking for Web3' vision, and we look forward to working closely with OKX in support of the healthy development of a vibrant Web3 ecosystem in Hong Kong under the new licensing regime for VATPs."
As of June 30, 2023, ZA Bank boasts a user base of 700,000 users, establishing itself as the largest virtual bank in Hong Kong in terms of user numbers, and holding a leading position in the virtual banking industry concerning customer deposits and assets. The bank's commitment to innovation and user-centric services earned it the title of "Virtual Bank of the Year – Consumer (Hong Kong)" at The Asset Triple A Digital Awards 2023.
On the other hand, OKX, the second-largest global crypto exchange by trading volume, is recognized as a prominent player in the Web3 ecosystem. With over 50 million global users, OKX is known for offering one of the fastest and most reliable crypto trading platforms in the world. OKX's partnerships with entities like Manchester City FC, McLaren Formula 1, golfer Ian Poulter, Olympian Scotty James, and F1 driver Daniel Ricciardo demonstrate its commitment to enhancing fan engagement and bringing more creators into Web3.
Overall, the development between ZA Bank and OKX not only signifies a significant step towards establishing a robust foundation for Web3 technologies and virtual asset trading in Hong Kong but also exemplifies the city's commitment to fostering innovation and growth in this dynamic sector. As the regulatory framework continues to evolve, the collaboration between these two industry leaders is set to propel Hong Kong into a leading global hub for Web3 technologies, reinforcing its status as a prominent player in the rapidly expanding world of virtual assets and digital innovation.