Zoho Strengthens Philippines Business Growth with AI-Powered Product Innovation and Client/Partner Relationships – Orange Magazine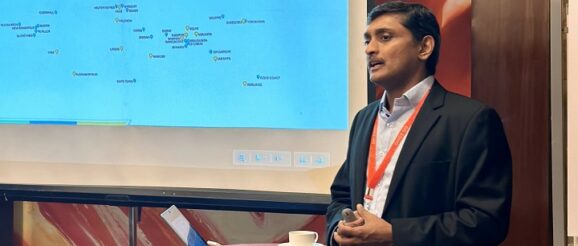 Zoho Corporation remains dedicated to delivering inventive technology and value to our customers of our SaaS solutions. This year we have seen technology itself being upended with generative AI, as a solutions provider, Zoho has introduced numerous significant enhancements across our product offerings to ensure our customers have the best possible technology for their business needs. Alongside these advancements, we've observed substantial growth in the Philippines, with widespread adoption of various products across our portfolio. We have also invested in deepening our involvement with the local developer community to help train businesses and future generations to use technology to improve business processes.
In a demonstration of our commitment to our customers, our annual user conference Zoholics convened on 1 September at The Westin Manila. The event will be structured into four distinct tracks, featuring product updates, demos, and customer panels. Through this initiative, we are determined to provide enhanced support to our customers in the Philippines' business community, spur the conversation for digital transformation in businesses, and foster closer connections and stronger relationships with valued clients and partners. Notably, Zoholics Philippines will be followed within the week by two other conferences in the region, Zoholics Malaysia, and Zoholics Singapore, further extending Zoho's impact across Southeast Asia. We are looking forward to gathering with Zoho Users and partners to share knowledge, experiences, and insights that will undoubtedly empower businesses in the region.
Expanding Resilient Solutions: A Year of Major Updates
Throughout this year, Zoho has been dedicated to providing resilient solutions that support businesses of all sizes. Demonstrating this commitment, Zoho is pleased to outline several updates that were announced this year that will help users further streamline operations and enhance productivity.
Zoho's Top Products in the Philippines
In the business landscape of the Philippines, Zoho's suite of products has gained immense popularity, YOY revenue growth in the Philippines remains at 30%. The top products used by businesses in the region include:
Pioneering Value through ownership, innovation and local collaboration
At the heart of our commitment to providing exceptional value to our customers is Zoho's ownership and building of the technology stack from scratch—from apps and platforms to network and datacenters. This strategic advantage empowers Zoho to craft seamless integrations, ensuring our applications work harmoniously together. Combined with strategic investment and dedication to research and development, Zoho is able to deliver cutting-edge solutions fueled by continuous innovation, to meet the ever evolving needs of businesses. Zoho's resolute focus on privacy also ensures that data of our business users and their customers remain secure. As Zoho continues to expand our global reach, our transnational localism approach ensures that we are equally dedicated to nurturing local relationships. In APAC, Zoho is excited to collaborate with local businesses and developer communities, contributing to the growth and prosperity of communities while collectively driving innovation and efficiency in the business landscape.
Zoho Privacy Pledge
Zoho respects user privacy and does not have an ad-revenue model in any part of its business, including its free products. More than 80 million users around the world, across hundreds of thousands of companies, rely on Zoho everyday to run their businesses, including Zoho itself.