BMW innovation lab bears fruit with insurtech deal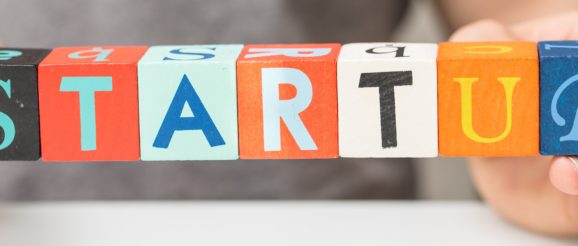 BMW Financial Services UK has replaced a traditional partnership with a large insurance company, to sell insurance with cars through a deal with an insurtech startup it helped to develop.
Download this free guide
Is blockchain really going to be the new database?
In this e-guide, read about how blockchain's inherent security makes it a key player in the future of tech yet is still susceptible to spammers and phishers.
The carmaker's UK finance division is using tech startup Wrisk to offer insurance policies to customers of BMWs and Minis when they buy through its UK dealers.
Last year, BMW Financial Services completed its first Innovation Lab division, which aims to find innovative technology for the fintech sector. One of the graduates is Wrisk, a customer-facing app that enables customers to apply for bespoke insurance policies that can be managed online. It allows customers to enter details like job and lifestyle, to create a tailored insurance package for car, home or travel.
This type of app falls in the fintech sub-group known as insurtech, which sees challenger companies focus on consumer-friendly technology in the insurance sector. According to the World insurance report 2017 from Capgemini and banking and insurance association Efma, which surveyed 8,000 people globally, 31% of people already receive insurance products through insurtechs.
Through Wrisk, customers can buy and manage multiple types of insurance in a single plan. It replaces the traditional way the company offered insurance, which involved lots of manual form filling and other processes for customers and dealers.
The platform was developed while Wrisk was on the BMW startup programme where they received mentoring.
Philip Kerry, sales and marketing director at BMW Financial Services UK, said the innovation programme was set up to try to find answers to certain business challenges. These challenges included making better use of the data within the business as well as rental models.
A few years ago, we decided we had to be a bit more modern and innovative, and reach out to ideas beyond the walls of the business," said Kerry. BMW used a third party to help it find appropriate startups and then selected about 10 for a 10-week incubation period.
Wrisk is the first startup on the programme to become a fully fledged supplier to the company.
"Insurance is an important area for us as a financial services captive within BMW, but is an area that has become a little bit commoditised in recent years and has a lot of regulation related to it," said Kerry. "It is hard to get excited about it today, but there is still a place for it as everybody with a car needs insurance."
"We offered products through a number of the big insurers over the years, and they tended to be a bit inflexible and set in their ways. Wrisk is a nice balance between insurance expertise and innovative interfaces with the customer. Its platform is a world away from the stuff we have been used to."
The previous partnership, with insurance giant Allianz, has now stopped, and since the beginning of this month (September 2018), all new policies now go through Wrisk in the UK.
Kerry said that while the new system now offers a smarter interface than in the past, it is the future potential that is more exciting.
The app is only available in the UK, but the whole BMW group will be watching how it supports the business. "The UK is a large market so everybody watches when we do things. We are a shop window, and whether it is taken up in other countries depends on its success."
This year's innovation lab has seen five startups join:
Ocasta

 –

Created a platform called Oplift to drive better communication between employees.
Overfit Technologies – Uses the expertise of data scientists to help businesses make the best use of data.
EasyCar Club – Offers peer-to-peer car and van hire.
Proximi.io – Enables companies to create location-based advertising.