Cellulant on course to drive financial services innovation – Punch Newspapers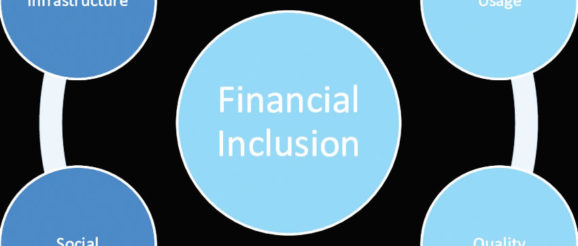 Ozioma Ubabukoh
The need to link more people, especially in the rural areas, to financial services providers has brought about the upsurge in the use of financial technology in many parts of the world.
The growing presence of financial technology, or Fintech, companies is helping to deepen financial inclusion, with banks also investing in their own digital operations to build new ways of banking.
Fintech is the new technology and innovation that aims to compete with traditional financial methods in the delivery of financial services, according to Wikipedia.com.
The International Finance Corporation, in its 'Digital Access: The Future of Financial Inclusion in Africa' report, noted that the launch and growth of digital financial services in Africa had led to an unprecedented increase in the number of people enjoying access to formal financial services.
"While East Africa has long been the star performer in terms of the evolution of digital financial services, West Africa is the new growth market. Not only in terms of reach, but also for innovation… Fintechs have sprung up from Dakar to Lagos, and the regulatory environment continues to improve," IFC Head, Financial Institutions Group Advisory, sub-Saharan Africa, Riadh Naouar, said in the report.
In 2010, Nigeria made a commitment to reduce the adult financial exclusion rate in the country from 46.3 per cent to 20 per cent by 2020, and the National Financial Inclusion Strategy was launched on October 23, 2012 in order to attain the target.
Cellulant, a digital payments service provider, is one of the Fintechs committed to pushing the frontiers of innovation to reduce the number of the unbanked and underbanked in the country.
"Our own paradigm is that a structured network, which we call neighbourhood banking, is taken to these people to financially include them and then we will do a lot of community sensitisation because even the urban excluded, which you might call the poor or the inner-city poor, are also organised into communities," the Chief Executive Officer, Cellulant Nigeria Limited, Mr Bolaji Akinboro, tells our correspondent.
He adds, "We take financial inclusion to them so that we can plug them into the ecosystem formally. In Lagos alone, you have got over four million customers that you could plug in, and we are going to come after them. But our own strategy is we want to start from where there is the maximum upside, which is northern Nigeria and then start coming down South."
The Central Bank of Nigeria said in the exposure draft of the 'National Financial Inclusion Strategy Refresh' report that 58.4 per cent of the nation's 96.4 million adults were financially served in 2016, compared to a target of 69.5 per cent – leaving 41.6 per cent (about 40.9 million adults) financially excluded.
"The regulator makes policies, and when you look at our policy framework, it is one of the best in the African continent but the policies are not yielding results because the private sector people are not deploying capital. And why are they not deploying capital? It is because when you look at pricing regime, the regulator is prescriptive in terms of pricing and private businesses do not work that way.  You create room for private businesses to innovate," Akinboro says.
According to him, one of the big challenges facing financial inclusion is that there is a conflict between the policy environment and the profit requirements of businesses.
He says, "If the regulator can allow a bit more leniency in terms of pricing and tariff innovation, you are going to begin to see growth. But if it insists on the prescriptive regime, it will not achieve growth."
The Cellulant co-founder says the Federal Government of Nigeria, using the company's technology, solved one of the major problems in the rural areas in the country – identity management.
Akinboro says, "We have KYC 1/ KYC 2, meaning you have the details of the person, name, identity, location, address, and partial biometrics, and we have a picture for the person. So, that database is huge database with over 17 million farmers. We also built the profile database of service points across the country.
"If you want to deliver services to farmers in Nigeria, what are the optimal places to do that? We also built the database of the community actors, who are the people in the communities that you require to render services."
According to him, telecommunication companies in Nigeria are unable to help enhance financial inclusion because they do not have a distribution channel.
He says, "A distribution channel means a network of service points that you control end to end. What the telecom companies in Nigeria have is a sales channel. A sales channel and a distribution channel are not the same."
Akinboro stresses the need for companies to innovate in terms of merging structures in order to create the required momentum.
He says, "People selling recharge cards and mobile phone accessories are the ones they are hoping on to become mobile money agents; it is a totally false hope.
"Gross payment values in Nigeria are very high. When somebody says I want to do a mobile money transaction, the gross payment value is much higher than in other parts of Africa. The gross payment value per transaction is as high as $50-$100, which is equivalent to N15,000 – N30,000.  So, if you are to attend to 10 people in a day, you actually need physical cash of N300,000 or electronic float of N300,000.
"Those men selling charging cables, etc, are just trading with their working capital of about N50,000 to N60,000, so you begin to see the liquidity challenges."
The Cellulant CEO also highlights the need for a new paradigm of banking.
He says, "Our own paradigm is neighbourhood banking, and the paradigm is: your banker is your neighbour and your neighbour is an operator of a micro bank branch.
"We innovate on what I call low-entry account, accounts that are easy to open, and we allow people in rural areas to function based on a level I call KYC level 2 and second degree verification.
Akinboro adds, "For example, if I wanted to collect a national ID card, you have asked me to bring certain supporting documents to prove that I am who I am but if I am in the rural area, I do not have a bank certificate.  The person that can verify that I am who I am is the local leader, so we need to innovate on local identity mechanisms. There has to be innovation in that area in terms of the way we reach them; we keep things simple for them.  They are not people in town who require all the complications in town. If we do those things, things will work."
He says Cellulant has developed a product, called 'TINGG, to solve the problem of economic and financial exclusion at the same time.
"TINGG is beyond payments and it is beyond people – just having a wallet to store their value. Tingg is about powering financial inclusion through economic inclusion. If you ask me how we describe ourselves as a company, we will say we are stimulants. We power payments for market places that matter to Nigerians and those market places that matter to Nigerians are agriculture, because Nigeria has 200 million mouths to feed; and retail open market, because Nigerians go to the open market to do their day-to-day purchases," Akinboro adds.
Copyright PUNCH.
All rights reserved. This material, and other digital content on this website, may not be reproduced, published, broadcast, rewritten or redistributed in whole or in part without prior express written permission from PUNCH.
Contact:
(Visited 145 times, 18 visits today)
FOREX, BITCOIN, BINARY ACCOUNTS MANAGER: We guaranteed 37% weekly profit by professionally trading your Forex, Cryptocurrency and Binary accounts for you. WhatsApp:+2348030797998. Click here for details www.standardfx.org