Data innovation: Rise of the machines for human benefit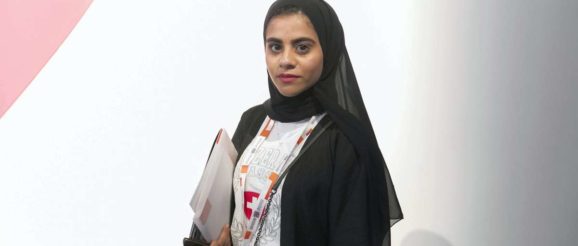 In the 18th century, Edinburgh became known as the birthplace of the Scottish Enlightenment, when the city became a hotbed of pioneering intellectual thought and scientific breakthroughs.
Around 300 years later, the Scottish capital is now leading the way in data-driven innovation which experts say is contributing towards a fourth Industrial Revolution – one built on digital skills and technology.
To help drive this progress, the University of Edinburgh is partnering Heriot-Watt University to deliver the Data-Driven Innovation (DDI) initiative, part of the Edinburgh and South-East Scotland City Region Deal, to attract investment, fuel entrepreneurship and contribute to growth.
The aim is to establish the city region – six local authorities that make up Edinburgh and south-east Scotland – as the data capital of Europe.
One of the City Deal goals is to ensure data makes Edinburgh a better place to live and that the person in the street gains from advances made.
One beneficiary of the City Deal is the Edinburgh Futures Institute (EFI), which is bringing together world-class interdisciplinary expertise in social and data science, the arts and humanities with other organisations tackling pressing needs in society.
Owen Kelly, director of engagement at the University of Edinburgh Business School, has been involved in the creation of the EFI.
He says the deal gives the EFI a unique opportunity to bring together data with all the wisdom and knowledge that has accumulated from other branches of learning, from sociology to history.
He says: "No human really lives by data alone. It's all about what it means to be human in a data world. That's the big opportunity for the Edinburgh Futures Institute."
The City Deal will help develop a series of living laboratories in Edinburgh which will use the services, activities and economy of the area as somewhere to test and develop new ideas.
Kelly says that sort of work can lead to improvements in how people access public services, such as healthcare, or how issues such as flood prevention are tackled. "The possibilities are endless," he says. "We are gathering information and detail about what is actually going on in the real world in a way that is unprecedented."
Another key part of the City Deal will be investment to advance robotics. The use of robots and artificial intelligence (AI) might sound far-fetched, but their development is already happening in Edinburgh and is benefiting the population.
Professor David Lane is the founding director of the Edinburgh Centre for Robotics, which focuses its work on how robots can learn, adapt and take decisions to help the economy and society.
The centre has a robotarium which is available to researchers as well as industry as a national UK facility.
The Centre for Robotics is a joint venture between Edinburgh and Heriot-Watt universities. It has been going for about five years and comprises around 30 faculties and more than 100 PhD students.
It represents about £100 million of investment from government and industry, including the City Deal.
Explaining how the centre and robotarium will gain from the City Deal, Lane says: "It's a great thing. It brings investment to the region. It's providing us with investment in infrastructure in the robotarium.
"It means we can really make Edinburgh one of the best places in the world – if not the best – to study and research robotics and AI.
"We can also be the powerhouse of business and industry that drives innovation and helps keep our economy on the front foot.
"It's a competitive world out there. Other nations are investing heavily in robotics and AI and if we stand still and don't keep up we will get left behind."
Lane explains that, as well as pursuing core science in research in AI and robotics, the centre is helping to start businesses and works with the supply chain across a number of industries.
One example he gives is a new collaboration with Offshore Robotics for Certification of Assets in a hub which is a multi-million-pound investment from the Engineering and Physical Sciences Research Council and industry.
Lane says it is contributing to expertise and research and job opportunities in Edinburgh and surrounding areas.
The hub is developing robots which will help maintain and repair off-shore energy platforms and take on some potentially risky tasks which would otherwise have to be done by humans, such as swimming under the sea to inspect pipelines.
"In programmes like this, we in Edinburgh are the best in the world," says Lane.
Edinburgh's financial sector, a major employer for the city and country, is adapting to the challenges and opportunities presented by data.
Mark Doherty of banking software integration firm Avaloq said: "Financial institutions are now opening up their data platforms, enabling the sharing of data across organisations using open APIs [application programming interfaces].
"This unlocks financial data for innovative new ideas, in a secure, standardised way. "With these digital basics resolved, banks can use data to improve customer experiences and combine data from various sources.
"So instead of blocking your credit card abroad, the insight that you are abroad could be used to help manage your holiday budget and card use for the bank.
"Using machine learning and these new unlocked data sources mean we will see new customer services such as projecting potential returns on investments, or goal-based plans with different risk appetites.
"For the end user, this means a more connected and more informed financial life."
People in Edinburgh can expect to benefit from the use of AI in medicine, health and social care.
"There is a big market in consumer and domestic products for assisted living," says Lane.
And there are many other ways investment from the City Deal can lead to improvements in medicine and healthcare for citizens of the Capital and beyond.
Catherine Sudlow is head of the centre for medical informatics at the Usher Institute of Population Health Sciences and Informatics at Edinburgh University. She says that her work as the leader of Health Data Research UK Scotland is set to benefit enormously from investment through the City Deal.
She explains: "One of the real challenges is using data intelligently to inform better healthcare and provide a better quality of life.
"It's about bringing together relevant data sets in a scaleable way so that can they be safely accessed by bona fide researchers."
She says that as users travel through the healthcare system and the Department for Work and Pensions, information is collected.
"All that data can be brought together and analysed to create intelligent pathways to doing things better or novel insights into how disease or poor quality of life or social inequality is caused."
She says the NHS will benefit from insights which can improve its healthcare and knowledge of disease causation.
Sudlow says: "There is huge expertise in these areas already in the city. It's a matter of joining it all up and bringing it all together in a really transformational way. That is part of what the City Deal is about."
The evidence suggests that, in years to come, the investment from the City Deal is set to improve the lives of people living in Edinburgh in many ways.
And of course it is not just people living today who should reap the rewards from work being done now in Edinburgh, but future generations.
The Capital and the surrounding area look set to play a leading role in the world's fourth Industrial Revolution.
This article appeared in Data Innovation in September 2018. A digital version can be found here.