DTI-Davao launches innovation summit to promote creative industry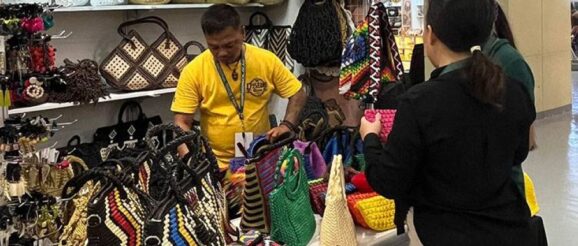 THE Department of Trade and Industry-Davao Region (DTI-Davao) launched the first creative innovation summit which provides a platform for emerging artists to enrich and promote their talent on Wednesday, September 13, at the Ayala Malls Abreeza.
Assistant Regional Director of DTI-Davao Romeo Castañaga said during the Habi at Kape media forum, Wednesday morning, September 13, at the Ayala Malls Abreeza, that as the lead implementing agency of the newly enacted Philippine Creative Industries Development Act (PCIDA), they will be celebrating the Philippine Creative Industries Month (PCIM) 2023, with the theme, "Celebrating Filipino Creativity, Advancing Creative Philippines."
In commemoration of the PCIM 2023, DTI-Davao is preparing for the region the FiestaKucha Kadayawan 2023: Philippine Regional Creative Festivals, which will be a platform for creative minds in Davao to promote their creativity and make use of this opportunity to connect with fellow artists hence, extending their connections in the art world.
"This initiative is driven by lots of opportunities in terms of the market and the jobs that will be generated by our creative industry subsectors," Castañaga said. 
The summit is scheduled to take place on September 26 from 8 a.m. to 4 p.m. at the Philippine Women's College (PWC), Juna Subdivision, this city. The summit is free and participants are welcome by invitation. 
The agency expects to have 100 to 200 participants but is looking into utilizing its online resources to accommodate more individuals.
The FiestaKucha features keynote speakers who will share their innovative ideas, insights, and experiences. It will not only highlight visual arts but other creative sectors such as performing arts, music, film, design, media, and fashion.
It will also conduct experiential and interactive workshops that will surely give the participants practical skills that are needed in the creative industry. 
It will showcase art exhibitions, live performances, and cultural presentations that reflect the art scene of the region.
Plus, this would be the chance for artists to mingle with fellow artists in Davao Region. Having entrepreneurs, artists, and creative professionals will induce collaboration and exchange of ideas.
The summit will be an avenue for emerging local talents to showcase their talents and present their works in the spotlight. RGP