Fieldays Innovation Awards 2023 predicted to receive high calibre of entries – NZ Herald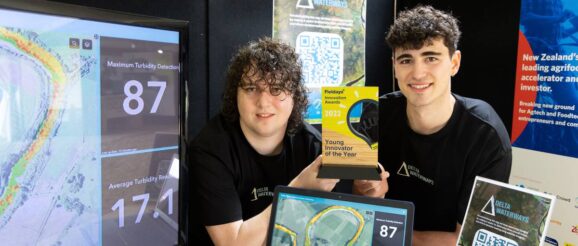 Entries for this year's Fieldays Innovation Awards are now open and looking at previous winners, the organisers say they expect a "high calibre of entries", including from young innovators.
For this year's awards, the organisers made some changes to the entry criteria, including changing the age for the Young Innovator Award to 19 years and under.
Fieldays programme manager Steve Chappell says the change was made because Fieldays wants to showcase the "amazing innovations" coming from school-age entrants.
"So many great ideas are coming through that deserve acknowledgement, and we expect a lot of competition", Chappell says.
While most economists predict a downturn this year, if history repeats itself, the silver lining is that innovation thrives as a solution to challenging environments, the Fieldays organisers say.
Chappell says his team expects to see new development across all areas.
"Especially Agritech, autonomous systems, software developments, robotics in manufacturing, and solving worker shortages.
"Innovation in these areas usually reflects the climate we are in, and often we see companies needing to think smarter and be more efficient when times are harder."
The last Innovation Award winners were only crowned in November last year.
Chappell says: "The short turnaround since Fieldays 2022 means this year's entries will really be hot of the press. We expect entries from all around the world in the food and fibre sector".
The Fieldays organisers have also made a number of other adjustments to the award criteria. The full details can be viewed on the Fieldays website.
The Fieldays Innovation Awards are an opportunity to showcase an idea or innovation from across the primary sector, including dairy, meat, wool, forestry, and agri-tech.
The awards are divided into four categories: Prototype, Early-Stage, Growth & Scale, and Fieldays Young Innovator of the Year. This year, award winners will be in for a share of a total prize package of more than $60,000.
Entries are open until 1pm Thursday, May 4. Fieldays 2023 will run from June 14 to 17 at Mystery Creek.