IBC: Interra Systems To Showcase Innovation In Video QC, Captioning & Monitoring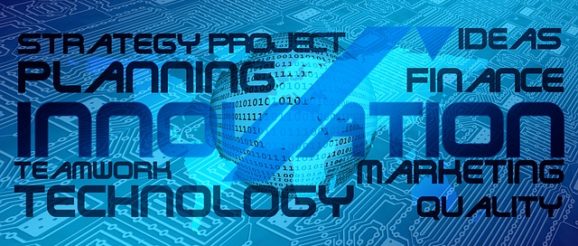 At IBC 2023 (Sept. 15-18), Amsterdam, Interra Systems will showcase its latest innovations designed to optimize content delivery, streamline operations and enhance audio-video quality at Stand 7.C09. Highlights will include the latest upgrades to the company's industry-leading Baton solution — with a brand-new engine to enhance performance, an AI-powered captions solution, its Orion monitoring suite and Vega media analyzer solution.
Interra Systems says its "comprehensive solutions address key challenges in meeting today's ever-increasing demand for quality — including audio/video QoE and QoS, metadata management, and orchestrating cloud and hybrid deployments — by automating media processing."
"Interra Systems' dedication to continuous innovation will be on full display at IBC 2023," said Penny Westlake, senior director of Europe at Interra Systems. "Earlier this year we launched numerous updates to our world-class solutions that moved the needle forward in terms of QC, captioning, and monitoring of media content. At IBC this year, we're excited to present a host of new features, all of which build upon these recent improvements and align effectively with the changing media landscape. The evolution of our technology demonstrates our commitment to helping service providers and broadcasters elevate viewer experiences, while also ensuring optimal content monetization."
On Display at IBC:
Visitors will get to see the company's new, enhanced Baton 9.0 engine in action, which includes the most recent upgrades to Interra Systems' Baton solution — the company's award-winning AI-/ML-enabled automated QC platform, which addresses the most demanding QC standards for quality and compliance. New features added to Baton include major framework updates, performance enhancements for QC and analysis of UHD content, optimized IMF analysis, and optimized reading and downloads from S3 cloud. In addition, enhanced video quality checks enable the detection and decoding of QR codes, video dropout, logo detection, color banding for UHD content, and burnt-in-text recognition. Baton also offers complete support and checks for subtitles and transport stream formats, as well as Dolby Atmos, enhanced audio quality checks like Audio Silence, and enhanced support for formats including REDCODE audio, DPX, and TIFF.
Enhancements to Interra Systems' Baton Media Player — which allows media professionals to play, inspect and verify audio and video content — now enables optimized playback of 4K content and further support for Dolby Atmos storage formats like AXS-R7, REDCODE audio, ".dng", and more options to review errors along with recaptioning/subtitling tasks.
Baton Captions is an automated solution using ML and automatic speech recognition (ASR) technology, which allows broadcasters and media professionals to address caption-related requirements such as generation, live to VOD repurposing, post-production editing, and localization for different geographies for the global distribution of media.
In addition to the upgrades made to Baton Captions earlier this year — which includes IAM-based S3 access, additional languages, project-based custom dictionaries, burnt-in-text detection, profane word detection, and more — new enhancements on display at IBC2023 will include RHEL support and the ability to browse and download log files from the web browser, export dictionaries, and perform a database backup before upgrading.
Orion and Orion-OTT are comprehensive monitoring solutions addressing a variety of hybrid and cloud deployment scenarios for linear broadcast, IP-based delivery infrastructures, and live/VOD OTT content. In addition to upgrades made earlier this year — including improved support for localization, more HDR and ST2110 checks, enhancements in scheduled reports, usability improvements in live monitoring views, and support for scheduled monitoring — the latest updates to Orion on display will include support for Dolby Atmos.
Orion-OTT's enhanced support for localization and Dolby Atmos audio will be showcased at IBC2023 alongside brand-new capabilities such as support for Nagra and Comcast DRM, and updates to dynamic ad insertion (DAI) monitoring post server-side ad insertion (SSAI). The other recent enhancements include monitoring of low-latency streams, more DASH compliance checks, improvements in freeze detection, and additional system alerts for third-party integration.
Orion 2110 Probe supports the SMPTE ST 2110 standard and enables broadcasters to future-proof the end-to-end monitoring of video quality in IP environments. Features include QoS/QoE monitoring of ST 2110 essence streams, ST 2110 main and redundancy signals, and NMOS integration.
Orion Central Manager is at the heart of Interra Systems' innovations, offering the power of centralized management of IP and OTT probes, which provides seamless control and monitoring of all streams from a single, user-friendly interface. Whether content is being delivered to television, OTT, or streaming services, the company's advanced centralized management system ensures unrivaled efficiency and unmatched quality assurance. OCM makes error detection and isolation faster and more efficient and has recently been enhanced with multiple features, such as localization, end-to-end ad insertion monitoring, and RHEL 8.4, and options to schedule database backups for disaster recovery.
The Vega Media Analyzer is an analysis platform for standards compliance, debugging, and interoperability of encoded streams. It offers support for the highest number of industry compression standards, such as AVS, HDR, AV1, VVC, Dolby Vision, ATSC 3.0, Dolby Atmos, DTS Audio, DolbyE Audio, Dolby AC4, Apple ProRes, JPEGXS, and HEIF.
Further VMA enhancements include support for the JPEG XS image format and viewing HDR in the HEVC/H264 codecs. In addition, the platform now has the capability to show video frames with SCTE-35 markers, and pictures with digital video broadcasting (DVB) subtitles, in transport streams. For the VVC standard, VMA has received performance enhancements and offers support for intra-prediction, AU level graph, and residue views.
Interra Systems will also showcase its most recent addition to the VMA platform: Vega Vista. The innovative analyzer, which can be part of automated workflows, performs comprehensive analysis of MPEG-2 transport streams, providing reports with root-cause analysis for errors that can cause problems related to transmission or audio/video quality.
The post IBC: Interra Systems To Showcase Innovation In Video QC, Captioning & Monitoring appeared first on TV News Check.